'Get her away from me Karen': Ijeoma Ukenta Gofundme hits over $70k in 24hrs
Ijeoma Ukenta is getting more help after she was harassed by 'Victoria Secret Karen' Abigail Elphick. The black woman's Gofundme is reaching for the stars.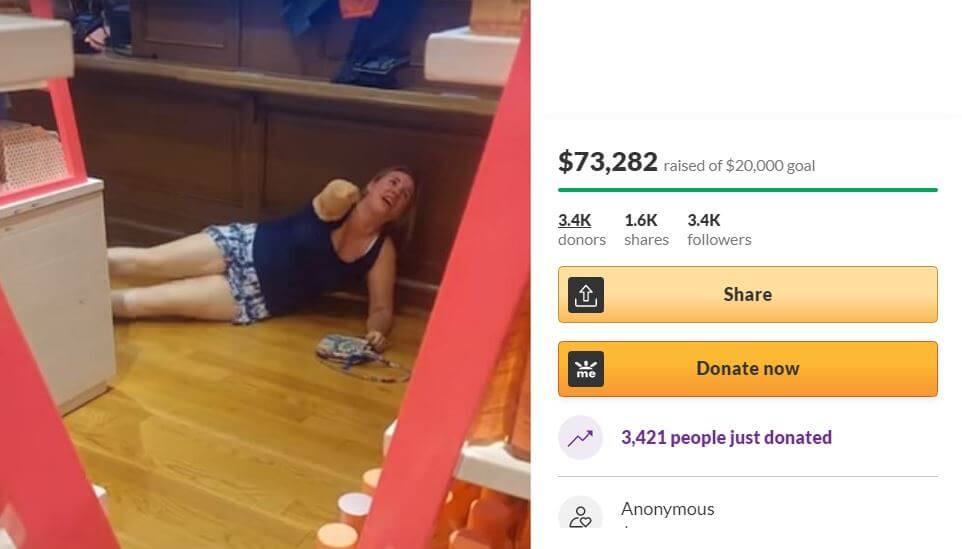 A Black woman was attacked by a white lady known as Abigail Elphick on Monday. The video of the assault which happened at the Victoria's Secret outlet in Short Hills Mall, New Jersey went viral and sparked up reactions on social media.
In the recordings, Abigail is seen attempting to attack the lady behind the camera, but as soon as she realizes her movements are being filmed, she begins crying and yelling for security while sitting on the floor.
Few hours after the incident, Ijeoma created a GoFundMe account which has reached $73k at the time of this report. The Black Muslimah Nigerian said she is looking to hire me an excellent attorney who can help her bring light to the situation.
She also said her TikTok account was deleted after she uploaded the footage. Ijeoma added: "I was kicked off a TikTok for posting what happened to me and they let someone else post and get millions and millions of views however they deleted 2 of my accounts. "
More donations are coming in as individuals support her.