"I'm not a cat" Lawyer says after mistakenly using a cat filter during zoom meeting (Video)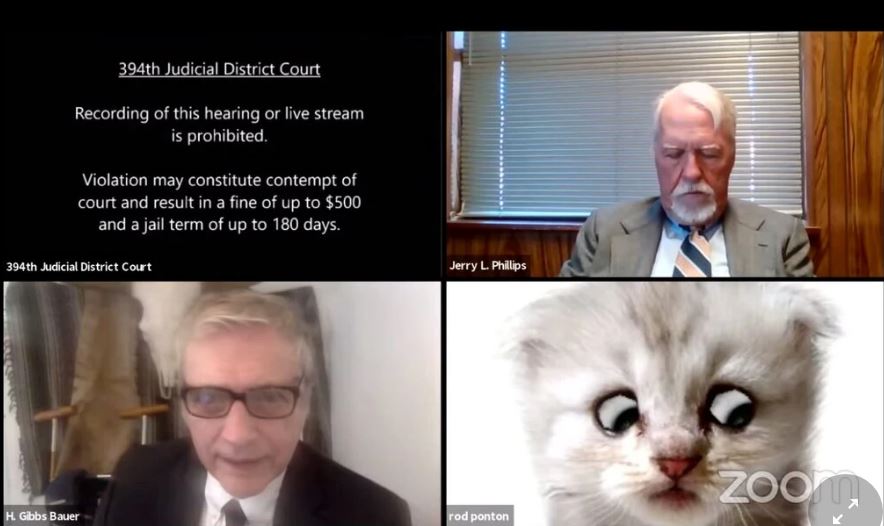 In a video which is going viral, A Lawyer logged into a zoom meeting with a cat filter on and couldn't turn it off. "I'm here live. I'm not a cat." The Lawyer said.
"Mr. Ponton, I believe you have a filter turned on in the video settings, you might want to ehmm…" the judge said.
"We are trying to …. Can you hear me judge?" Ponton said.
"I can hear you, i think its a filter" The judge said.
"I'm not a cat" Lawyer zoom video at 394th Judicial District
"I dont know how to remove it, i got my assistant here, she is trying to but…i'm prepared to go forward with it" Ponton said.
The video which has gotten over 3.5 million views on Twitter is sparking up funny reactions.
"This is the funniest thing I've seen in ages. I was laughing so hard my family thought I was crying and rushed to check on me." A lady said.