Jayana Tanae Webb, 21: PA State Troopers Killed In Crash Accident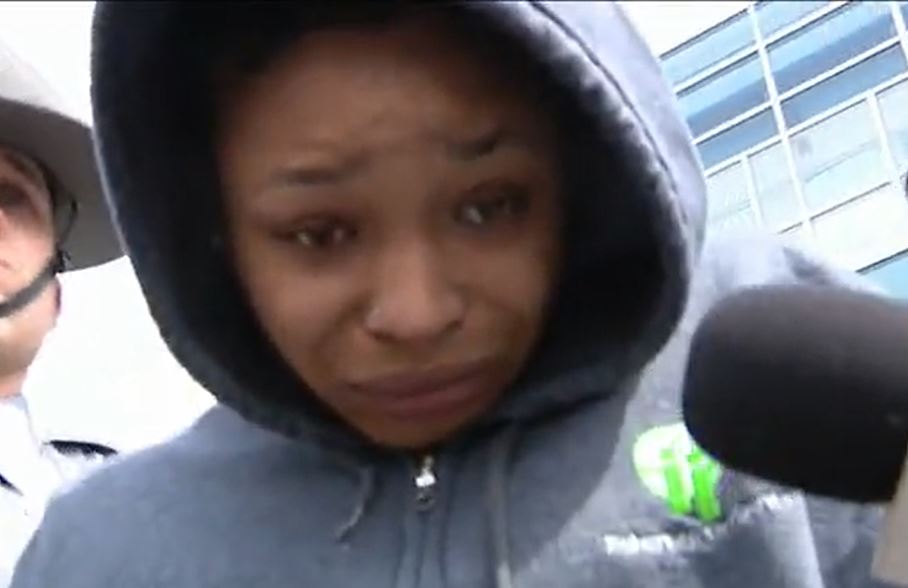 Jayana Tanae Webb, 21, A driver has been charged in an accident crash that killed two Pennsylvania (PA) State Police troopers.
She was driving under the influence when she struck the officers, according to reports.
In connection with the incident that occurred shortly before 1 a.m. in the southbound lanes of I-95, Jayana Tanae Webb, 21, has been charged with third-degree murder, homicide by vehicle while operating under the influence, DUI, and other counts.
Webb was driving an SUV when she collided with Trooper Martin Mack, Trooper Branden Sisca, and 28-year-old Reyes Rivera Oliveras on the left side of the roadway, according to investigators.
Webb was escorted out of the Pennsylvania State Police Troop K barracks in Philadelphia on Tuesday afternoon, wearing the handcuffs of the deceased officers.
How Did The Crash Happen?
Troopers Mack and Sisca had responded to a report of a person strolling on the left side of the southbound lanes and had made contact with the individual.
The troopers were apprehending the individual and escorting him back to their state police vehicle.
Authorities say Webb was going at a high rate of speed in the left lane when he struck all three men, the patrol vehicle, and the barrier separating the north and southbound lanes as they were walking back to the police vehicle.
The collision threw both troopers into the northbound lanes and ripped both of their SUV's driver's side doors off.
Webb's vehicle eventually came to a stop on the right shoulder of the southbound lanes, and she waited at the scene until she was apprehended.
After the officers stopped responding, police dispatch requested backup. As witnesses attempted to perform life-saving efforts on the troopers, backup arrived. Trooper Mack and Trooper Sisca were both declared dead on the scene.