Jusuf Nurkic Mom, Grandma & 'Fan Phone': What Really Happened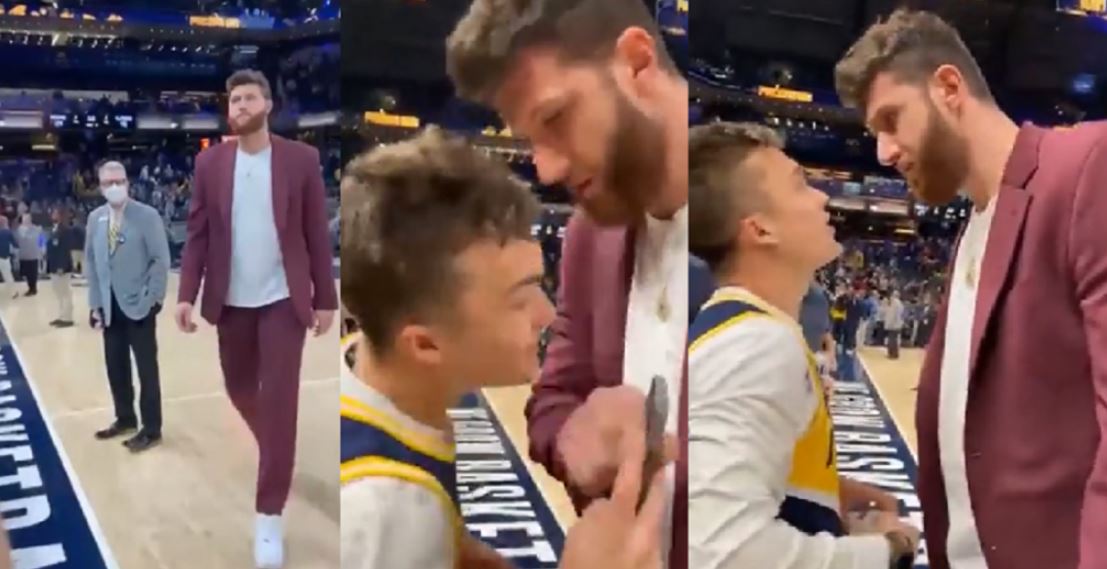 Jusuf Nurkic fan phone, mom, and his grandma are a trending topic on the internet right now. Let's get into detail about his fine for confronting a fan.
The NBA reported on Tuesday that Jusuf Nurkic has been fined $40,000 for confronting a fan. He also snatched the fan's cellphone and tossed it into the crowd.
The incident happened after the Trail Blazers' 129-98 loss to the Indiana Pacers at Gainbridge Fieldhouse on March 20.
After the final buzzer rang, Nurkic approached the courtside fan, grabbed the phone from his grip, hurled it into the stands, and looked at the fan for a few moments before walking away.
The fan yelled at Nurkic "your mom is trash" and said his "grandma's a b—-." According to Chris Haynes of Yahoo Sports.
Nurkic's grandma died of COVID-19 in August of 2020, according to an Instagram post by the Blazers center at the time.
Jusuf Nurkic fan phone video has gotten over 3 million views and there have been several reactions on Twitter.
"Unfortunately Nurkic just got himself in a nice lawsuit." One wrote.
A twitter user said, "Fans just know nothing is gonna happen..they can pretty much say whatever they want..and what, they'll get banned? How to they enforce banning one person?"
ANother said. "Fans been talking to much lately".