Pat from Moonachie is dead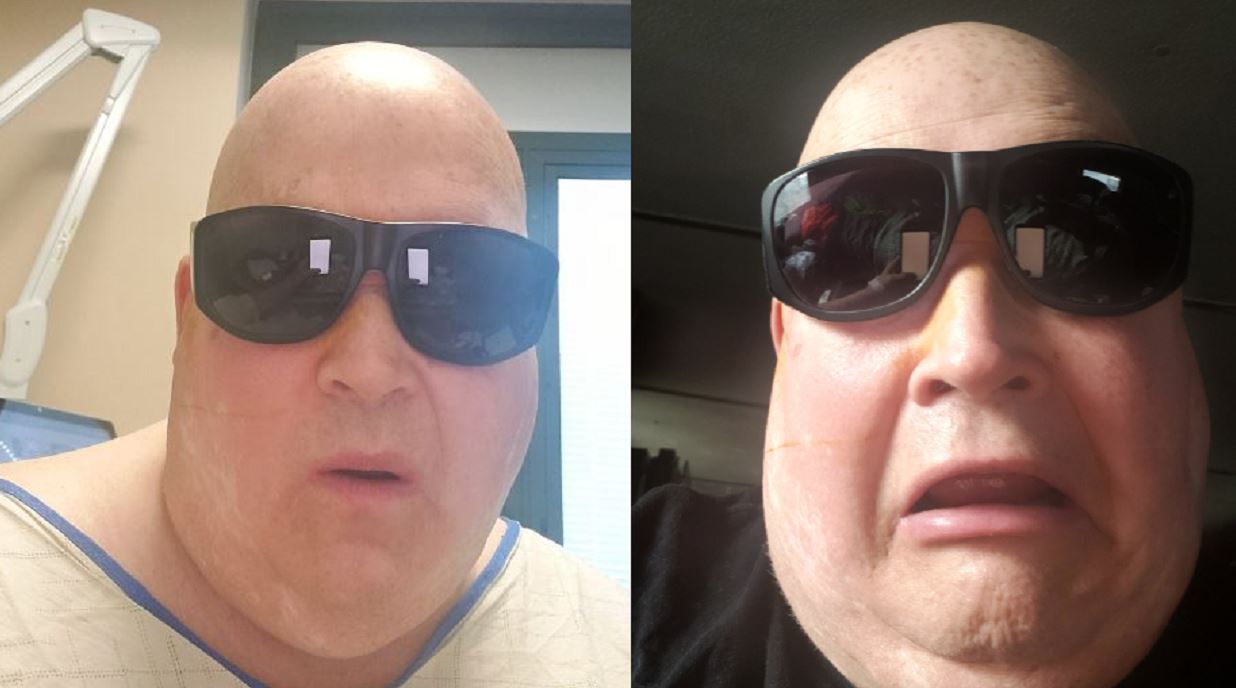 Popular king of the pun Pat from Moonachie is dead according to several reports.
"So very sad to hear that we've lost @PatrickPhilbin7 known as Pat From Moonachie." The Interrobang said on Twitter.
"He was the king of the pun and had an absolute heart of gold.".
Pat from Moonachie "Would do anything for a laugh and go out of his way to help others all the time. He was an Opie and Anthony legend and a sweetheart".
PAT was such a big part of the O&A show over the years.
Pat from Moonachie cause of death
Pat from Moonachie's cause of death is unclear at this time but he has been dealing with health issues.
He once got his legs amputated and a Gofundme was created for him.
"Hi! I'm creating this for Pat from Moonachie who has been dealing with health issues for years now. He just had to have his leg amputated and I think it's about time we come together and give him some much deserved help." The Gofundme read.
"If you enjoyed the baby bird egg nog challenge or any of the funny things Pat has contributed over the years, here's your chance to show him. Give him a hand (or a foot!) Hrmph meh eh!"
The Gofundme added; "All proceeds will go to Pat to contribute to medical expenses or just to help him live a little easier as he gets through this tough time. Thank you!".
In May PAT reported having bloody retinas and cataracts. He underwent cataract surgery on his left eye in August.
RIP Pat on Twitter
RIP Pat is currently trending on Twitter as Fans celebrated the legend and talked about how he had made them laugh.
"Pat from Moonachie was a legend and responsible for iconically funny moments on the show. Pat was funny in the purest sense of the word. He always went for the laugh, every time in every situation. RIP to one of the greats." One Twitter user said.
Another Twitter user said; "What a sad day. Legend is the perfect word to describe Pat. Part of so many great radio bits, and a truly wonderful, kindhearted man. RIP Pat from Moonachie."
"RIP Pat from Moonachie. Thanks for the laughs over the years. I'm glad our paths crossed several times through our O&A family. We always had a blast together. Rest well, brother." Another Twitter user also said.
Who is Pat from Moonachie?
Philbin became a competitive eater after appearing on The Opie & Anthony Show, a popular Sirius XM Satellite Radio talk show, in November 2004.
The long-time fan triumphed in a non-alcoholic eggnog drinking contest by downing 70 double shots of the beverage, more than doubling his nearest competitor.
Philbin, who grew up on Macarthur Dr. and Swift Ct., entered his first Nathan's contest the following summer. On July 4, 2005, he ate 20 hot dogs in 12 minutes, placing 12th.
Philbin finished 10th a year later after inhaling 23 HDBs. After defeating Erik "The Red" Denmark and Crazy Legs Conti, the former Mustang decided it was time for his own moniker. Pat From Moonachie is named after the small Bergen County town where he has lived since 1993.
Philbin lived in a 30-by-12-foot trailer near Teterboro Airport as a self-employed courier.
"It was one of the few places that took animals and I have a dog and three cats," he explained. "I tell people I have skid marks on the roof from planes landing."
Eggnog Drinking Challenge
The former Clifton wrestler vomited into the mouth of a show intern during the 2006 Eggnog Drinking Challenge, and the resulting "Baby Bird" video got him barred from the I.F.O.C.E. for "conduct unbecoming of an eater."
Philbin was reinstated on December 6, 2006, thanks to protests from O&A's most devoted fans, dubbed "pests."
He went on to consume 24 hot dogs in the 2007 Nathan's competition and 20 in the 2008 event, which was cut to 10 minutes. "They don't want anyone exploding," explained the world's 16th best eater.
Diabetes
Philbin, who weighs 310 pounds, was diagnosed with diabetes at the age of 27. He claims he watches what he eats outside of competitions and lost 40 pounds from his peak weight of 350.
Philbin has only made a few thousand dollars as a competitive eater in his entire career. Nonetheless, he claims he does it for the publicity rather than the money.
The Opie & Anthony Show
Pat from Moonachie has also become a minor celebrity thanks to The Opie & Anthony Show.
"It's pretty cool," he said. "When I go around O&A events, I'm like a rock star."
Philbin has even been invited to Anthony Cumia's Long Island mansion to co-host his Web casts. "The first floor is really nice and respectable and then the basement has a studio with a green screen," he explained. "When I leave, I say 'I'm going back to the trailer now.' I could fit it in his living room."
Philbin has also delivered for Greg "Opie" Hughes, the show's other host.
The Delawanna native was a courier for 20 years. After graduating from CHS, he worked as a bouncer at Connections before joining his stepfather's printing company, Charles D. Ingraham and Sons.
Family
Pat's biological father abandoned the family when he was only a year old.
Philbin said his older brothers were father figures to him growing up because they were ten years his senior. Bill Ingraham, his half-brother, used to coach the Clifton Tigers and play for the Clifton Phillies, and Pat was his bat boy.
Before entering CHS, Philbin attended Schools 16 and 8 as well as Christopher Columbus.
He lettered in football, track, and wrestling in ninth grade. Philbin won County and District titles at 240 pounds.
He began wrestling on the front lawn with Dave Szott, who went on to play guard for the New York Jets.
RIP Pat from Moonachie