Who is Richard Wilbanks? Man saves dog from alligator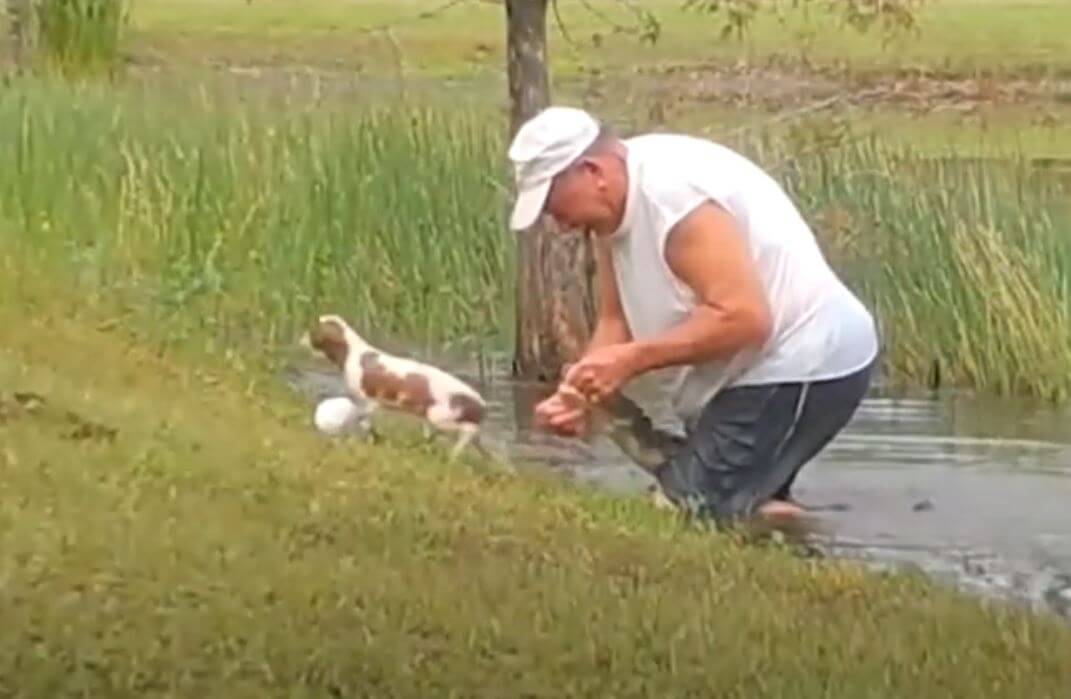 A Florida man, Richard Wilbanks, was hailed by Netizens for his courageous act after he rescued his dog from the jaws of an alligator.
The video which went viral showed 74 years-old Richard jumping into the pond to remove his puppy from the alligator.
The puppy named Gunner was 3-month-old at that time.
"We were just out for a Sunday morning stroll, and walking by the edge of the pond," Wilbanks told Fox News.
"All of a sudden an alligator came out from under the water and grabbed hold of Gunner and was heading back in the water and swimming off with him."
Richard said he jumped in and got hold of the alligator and got Gunner out. The puppy had one puncture wound.
The incident which happened in November 2020, was re-shared on social media.
Watch video below: