Rinku Sharma death sparks reactions on Twitter, Mother speaks (Video)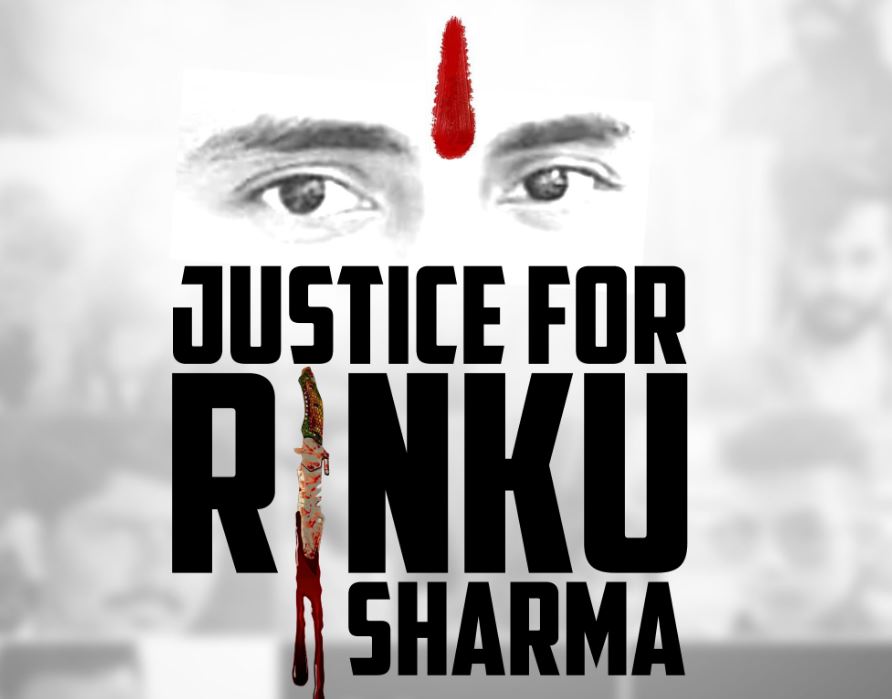 #JusticeForRinkuSharma, A 25-year-old man, Rinku Sharma was stabbed to death in Delhi during a birthday party and it's bringing up reactions on Twitter.
How Rinku Sharma was Stabbed
Rinku got stabbed after he got into a heated argument with four men at a birthday party over closing of a food joint because of losses. They were also seen slapping and threatening each other. Indiatimes reported.
The four accused Danish, Zahid, Mehtab, and Islam who stabbed Rinku Sharma at the birthday party in Mangolpuri on Wednesday night, were later arrested on Thursday, Police said.
While speaking on the fight, Rinku Sharma's family said the whole issue started over a rally he had organized last year to raise donations for the construction of the Ram temple at Uttar Pradesh's Ayodhya. Ndtv Said.
He was associated with both the BJP and the Rashtriya Swayamsevak Sangh (RSS). His brother Manu Sharma said he was also active in the Bajrang Dal.
According to the police, last year, Sharma and his friends and the accused had opened eateries near each other in Rohini Sector 2, and both sides had blamed the other for their losses.
Rinku Sharma Mother Speaks
"When my son was being killed, he was chanting 'Jai Shri Ram'," his mother said.
The BJP's Delhi president Adesh Gupta visited the family and assured all support and financial help.
Twitter Reactions On Rinku Sharma Death
After the murder of Rinku Sharma, Twitter users are calling for the justice of the 25-year-old man using the hashtag (#) JusticeForRinkuSharma.
"It is not okay to stay silent anymore. The stabbing of Rinku Sharma was an act of colonial and religious extremist violence. If Hindus don't stand for each other, no one will, and we continue to be persecuted after 1000 years of this. Stand for justice. #JusticeForRinkuSharma" Wandering Kamya said.
"Our prayers and blessings are with family. No amount of words can express the pain that the family is going through…." Another Twitter wrote.
While speaking Rinku Sharma Murder, Sudhanshu Dhama, Additional Deputy Commissioner of Police (Outer) said, "All the four men have been arrested and a case has been registered against them."