Roger Stone says it is "highly likely" Steve Bannon gave the order to breach the Capitol on J6 to get Trump favor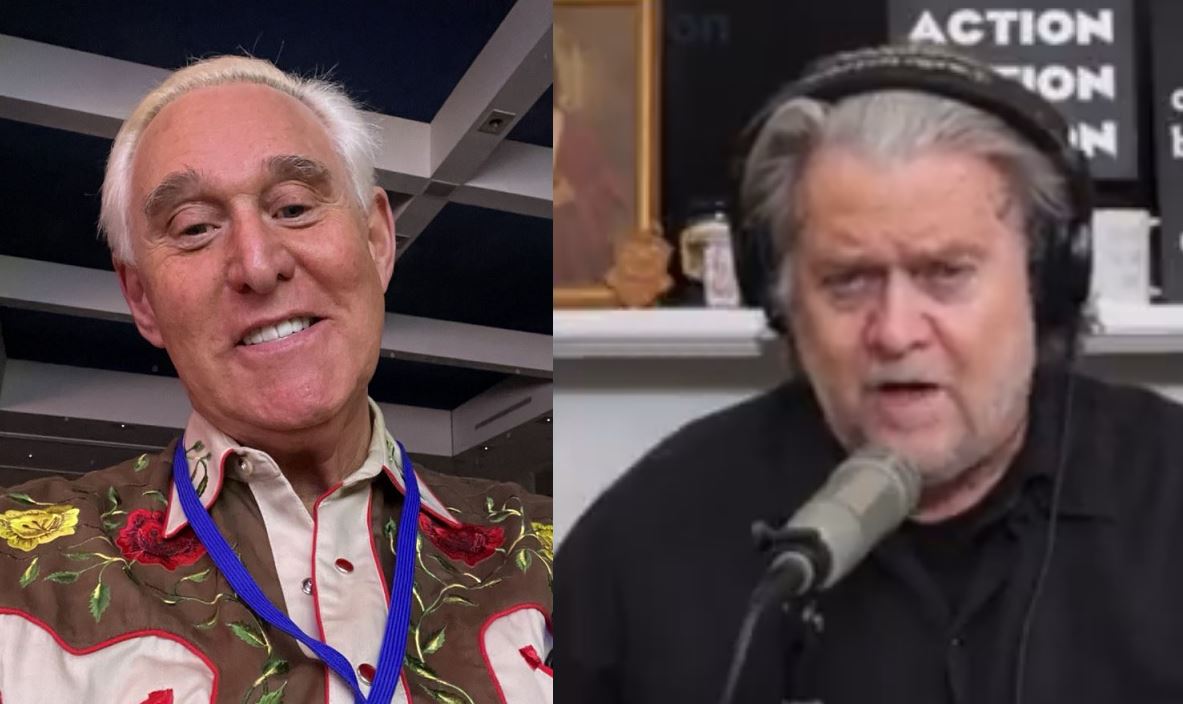 On Sunday morning, longtime Donald Trump associate Roger Stone posted to his Telegram account to accuse former White House adviser Steve Bannon of organizing the January 6th attack on the Capitol building.
"it is highly likely that Bannon really gave the order to breach the capital and maneuvered patriots into dangerous positions including one woman who was literally trampled to death in the crowded tunnel between the Senate office building and the capital where Capital
Hill police maced and beat on our Trump supporters Who is knight sticks after flash bombing. them In creating A panic.." He wrote on Telegram.
"A neophyte Steve Bannon was willing to try crazy things like this to curry favor with Trump who had a no interest in Bannon's bullshit".
See Telegram post: