Tonya Nero Win Barbados Marathon in Viral video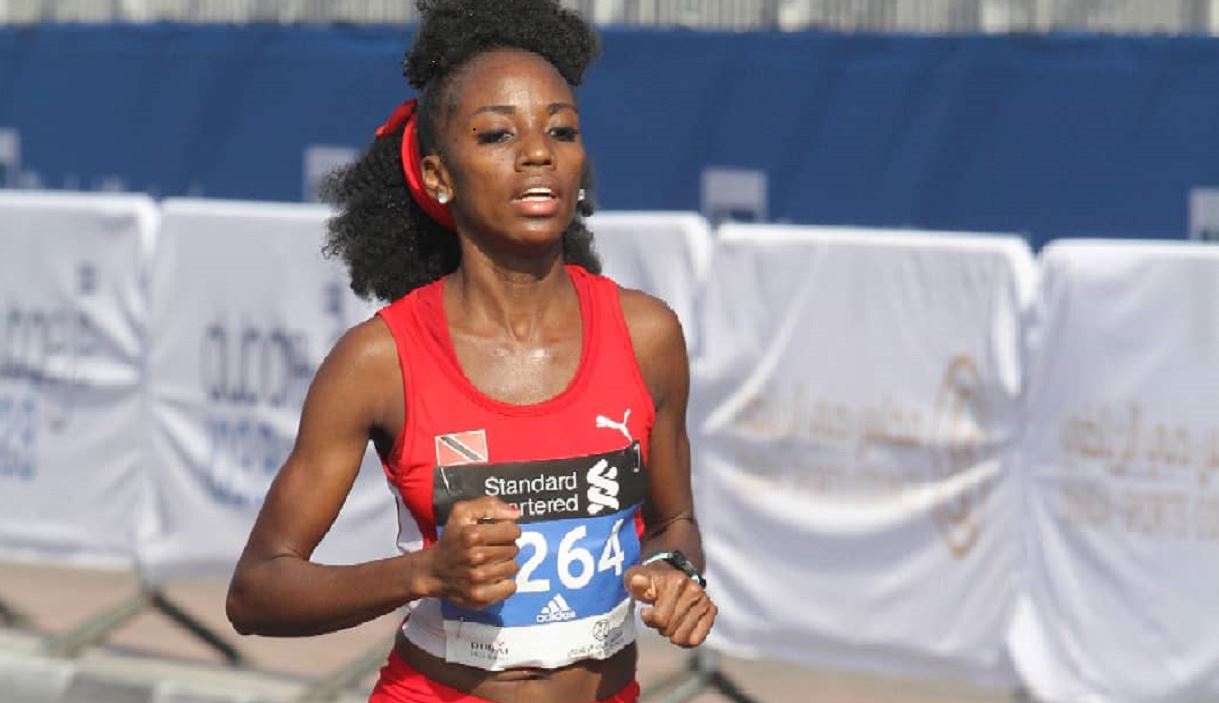 A Wichita State Alumna Tonya Nero was victorious at the Run Barbados Marathon. She narrowly took first place during the race.
Tonya Nero Winning
With one goal in mind, the track star says she dropped further behind, but eventually caught up with fellow runners Natasha Wodak and Lanni Marchant near the end. KAKE Television reported.
"I was in the lead for about 3 miles", Nero said. "Then the girls passed me at the three-mile mark."
"I was just trying to see how close I could finish to them because I knew that one of them is an Olympian," she added during a SKYPE interview.
Nero breezed past them, beating them by one second, just as the two began an early celebration. The video of the 28-year-incredible old's victory has now gone viral.
The video which went viral in December 2016 has resurfaced online with over 2 million views. There have also been several reactions on Twitter.
Tonya former cross country coach said he wasn't surprised. He was one of the first to get a call after the race
"This is just another avenue that we are able to show ourselves in what Wichita State Athletics is like," Hunter said." Tonya just showed that we never give up we just keep working. I'm proud of her and I'm excited for her future and I'm looking forward to hopefully seeing her at the Olympics someday."
Nero was one of the greatest cross country runners at the university from 2009 to 2011, according to Coach Hunter. Not only for her numerous championships but also for her devotion to her team.