White supremacist march at Lincoln Memorial chanting "Reclaim America" [Watch Video]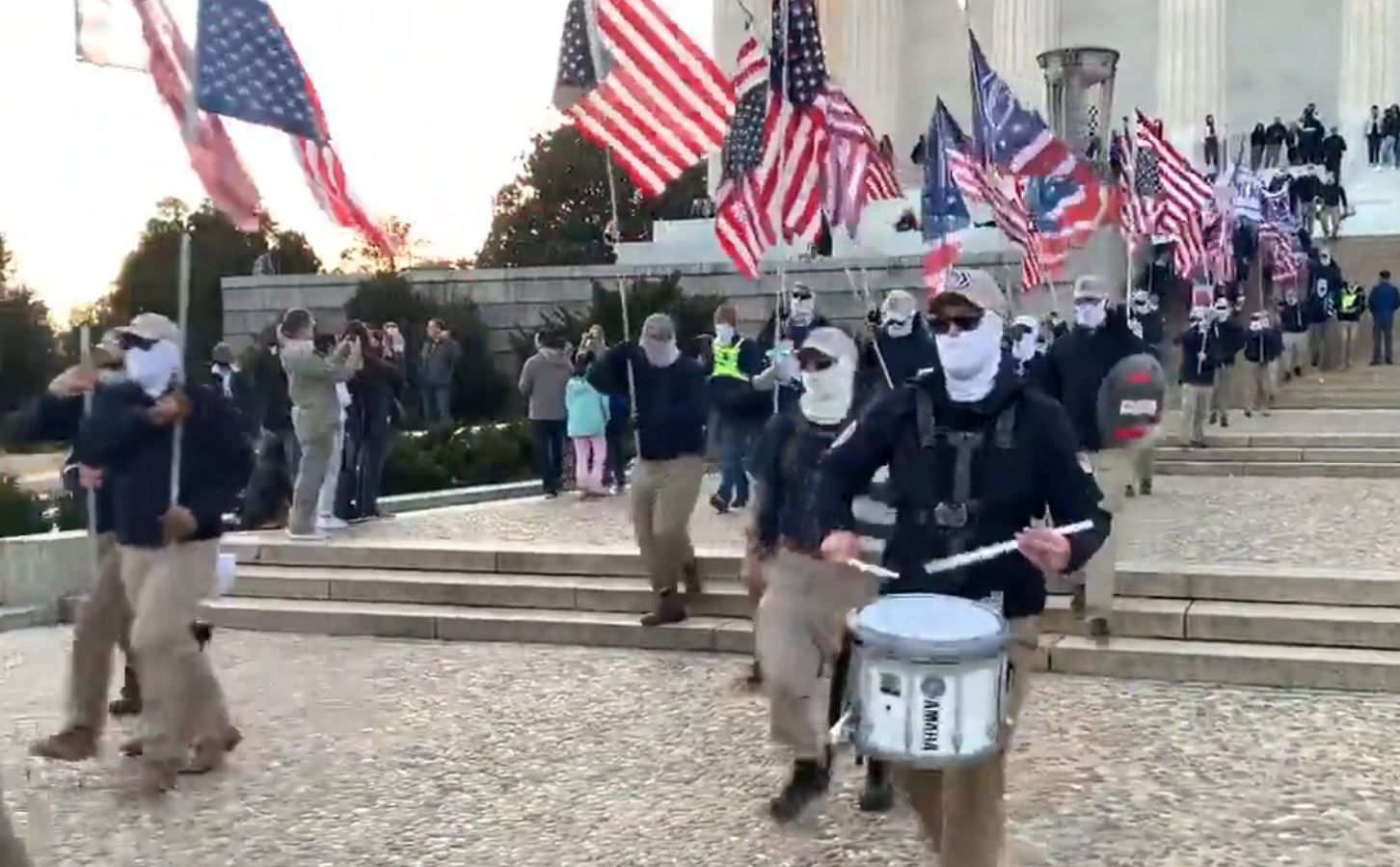 On Saturday evening, a group of white supremacists rushed through downtown Washington, D.C., carrying American flags and moderately frightening plastic shields as they marched down the steps of the Lincoln Memorial to the beat of a snare drum.
The gathering by more than 100 members of the "Patriot Front" group, held mere blocks from the White House, aroused alarm among many bystanders and drew the attention of law enforcement, who swiftly surrounded the group to avoid any conflict.
Members donned white gators, sunglasses, blue jackets, khaki pants, and brown boots and caps as part of their uniform. Some wore plastic shinguards, as if they were expecting conflict.
Watch the video below: