Who is Katy Hawelka and Brian Mccarthy?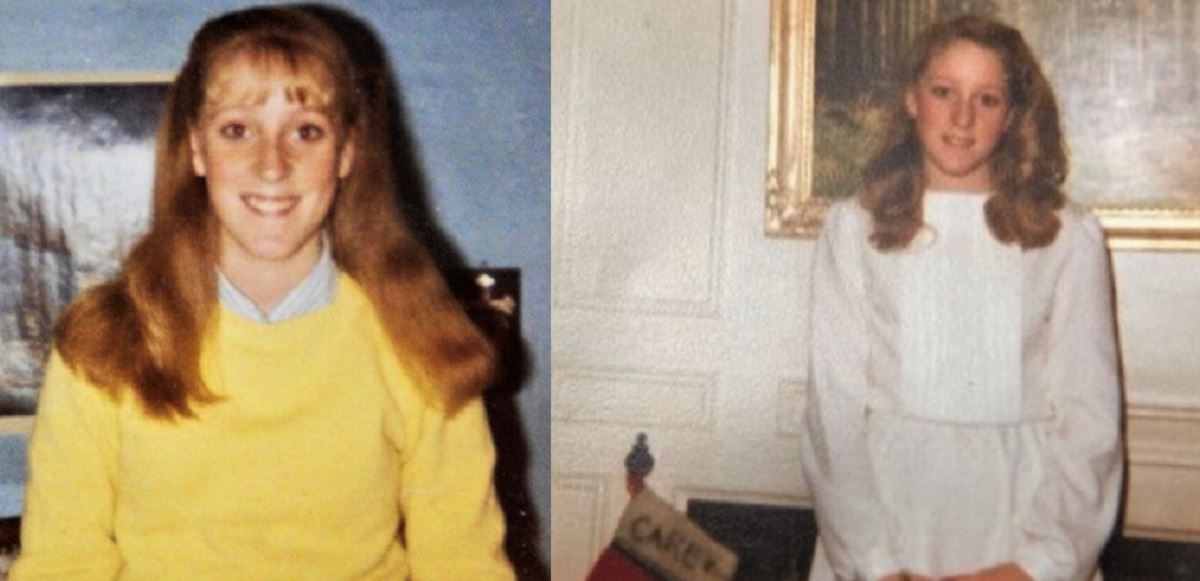 McCarthy was found guilty of the murder of Clarkson University student Katy Hawelka in 1987. Read more about what really happened below.
Brian M. McCarthy, a Parishville native, pleaded guilty to Katy's murder on Aug. 13, 1987, and was sentenced by now-retired St. Lawrence County Court Judge Eugene L. Nicandri.
Katy was a 19-year-old Clarkson University student when she was killed. Her siblings ranked her as the second oldest.
The attack took place at Clarkson's Potsdam campus about 3:30 a.m. on Aug. 29, 1986. Katy was beaten, raped, and strangled outside the university's Walker Arena the day after she arrived from Syracuse for her sophomore year. The Walker Arena  has been renamed to Walker Center.
On September 1, she died three days later, with Watertown doctors ruling her brain dead and the Hawelka family deciding to remove her from life support.
How It Happened
The attack occurred about 3:30 a.m. "Katy having walked back toward her campus apartment with a friend after the village bars closed. When the pair parted, Katy cut through a parking area behind Walker, where McCarthy smashed her face into the building's facade. During an afternoon interrogation that day, he told Potsdam police: "I had all my weight behind me." According to NNY360.
During the incident, two Clarkson security guards, Kim P. Avadikian and Donald R. Shanty, were on duty. Mr. Avadikian was in charge of securing the arena's inside, while Mr. Shanty patrolled campus in a vehicle. The men reported what they had seen to the Potsdam Police Department later that morning.
"In his statement to police, Mr. Avadikian described hearing what sounded like someone banging on the doors of Walker and asking Mr. Shanty to check on it. Pulling behind Walker in his patrol car, headlights aimed, Mr. Shanty said he saw what he thought was a consenting couple having sex, telling police he "didn't think too much of the guy and the girl being there" because he had seen students having sex in "unusual places" on campus before."
"He left the scene to talk with Mr. Avadikian, both returning in the vehicle and shining headlights on the two people, only to leave again. Pulling up a third time, the guards noticed the man — McCarthy — was gone, and the woman — Katy — was still lying on the ground."
"It was at this point that we realized something was wrong," Mr. Shanty told police.
After the incident, Katy Hawelka was brought to Canton-Potsdam Hospital, then to the House of the Good Samaritan in Watertown, which is now Samaritan Medical Center.
McCarthy, who was crouching next to a set of steps around 50 feet away from Katy, was apprehended by the guards and village police.
McCarthy, then 23, was charged with first-degree rape and assault while Katy was in the hospital, and then with second-degree murder when Katy died.
Before the incident, Brian Mccarthy had been arrested in St. Lawrence County on burglary, theft, and forgery charges, and had served 10 months of a two-year prison sentence in Virginia for car theft, though the charge was reduced to unauthorized use of a motor vehicle.
McCarthy was on probation at the time of the incident, due to a New York transfer and an early release agreement coming from the Virginia violation.
McCarthy pleaded guilty to Katy's murder on Aug. 13, 1987, and was sentenced in September. His sentence: 23 years to life in prison, out of a maximum of 25 years.
Where is Brian Mccarthy Now?
He is currently in prison at the Cayuga Correctional Facility in Moravia, Cayuga County, where he is serving his term.