Who is Richard Brian Solitro? Man shot in California after police confrontation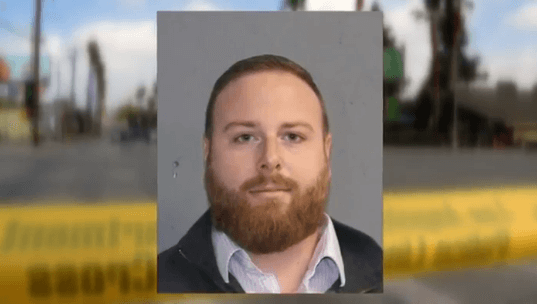 Richard Brian Solitro Jr, A Rhode Island man has been shot and killed in California after a confrontation with Los Angeles police.
The deadly shooting of 34-year-old Richard Brian happened on Saturday on LA's famed Sunset Boulevard, According to WJAR News.
LAPD said the shooting occurred after Solitro cut off a patrol car, then reversed his car and crashed into the cruiser.
The man got out of his sedan wearing a bulletproof vest and had his hands behind his back, police said.
"The officers gave him commands, which he did not follow, and he started counting down saying '3, 2, 1.' He started to pull his right hand from behind his back out to the front. And at that time, there was a police-involved shooting," said Detective Meghan Aguilar, with the LAPD.
Solitro was later found to be unarmed, Officers said.
Solitro's car, in the picture above, could be seen covered with writing about government, Satan and religion.
NBC 10 News has learned it's not the first time Solitro has been shot by police.
Solitro was reported to have pointed a gun at police officers during a welfare check at his home in 2018, an officer from North Providence said.
The officer fired, but Solitro survived and recovered.
Solitro's weapon was later determined to be a replica.
Solitro's father, Rick Solitro, told NBC 10 News that his son had struggled with his mental health for years.
Rick Solitro said his family tried to get Richard Jr. help, but they were not successful.