World's smallest cow Rani Dies of overeating and gas accumulation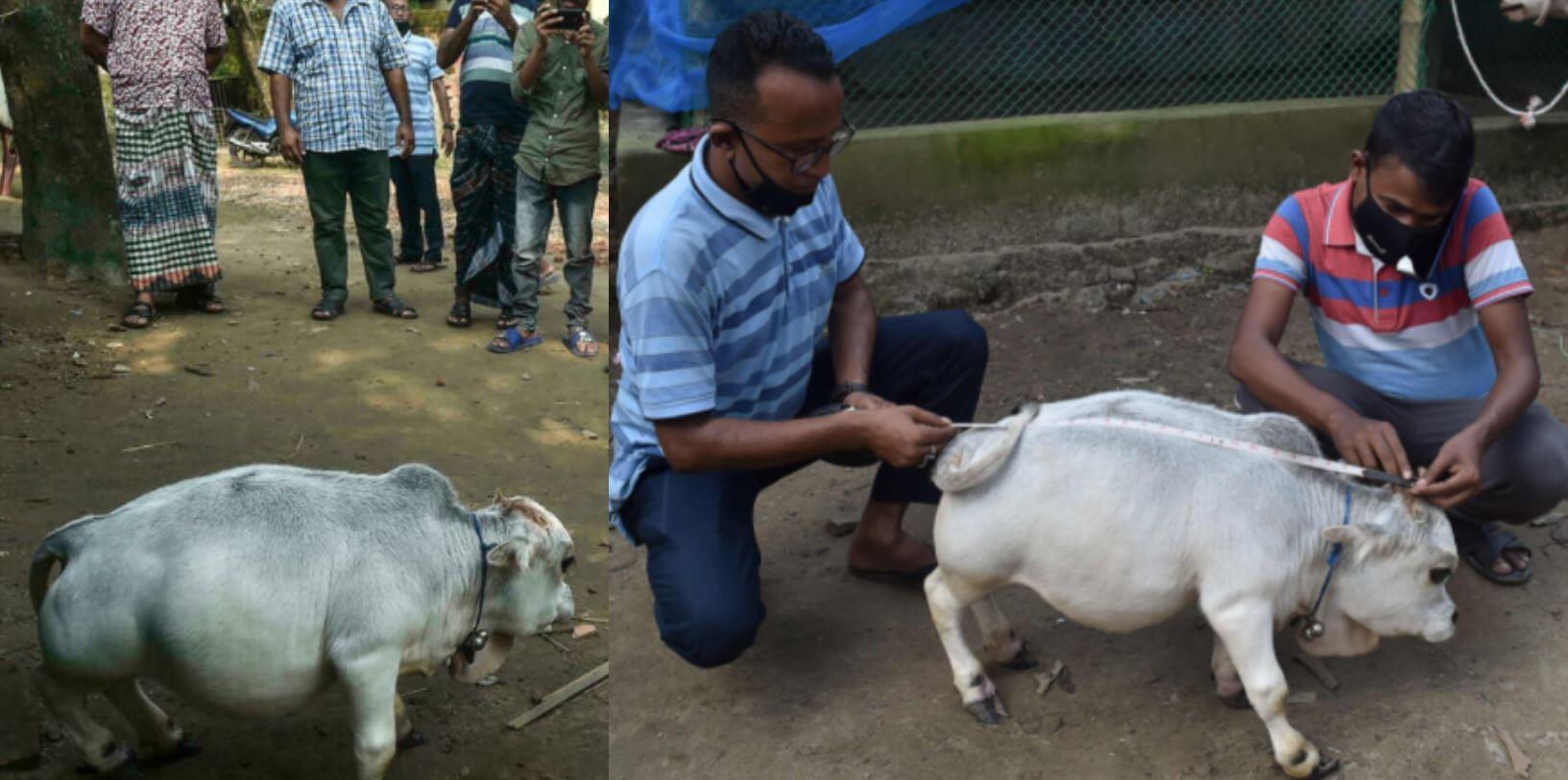 A cow believed to be the smallest cow in the world, Rani, has died after rising to fame. Caused of death explained.
The dwarf Bangladesh cow is 10 centimeters shorter than Manikyam a small bovine from Kerala that currently holds the Guinness World Records for the shortest cow.
The 23-month-old Bhutti, or Bhutanese cow, is just 51cm (20in) tall and weighs 28kg (62Ib).
Despite a nationwide Covid lockdown, around 15,000 people are said to have visited Rani at her farm in Charigram, near Dhaka.
The small animal, who resided on a farm near the Bangladesh city of Dhaka, died as a result of "overeating" and "gas collection in her stomach," according to local media.
Rani was brought to the hospital for emergency treatment last week when her tummy bloated, but doctors were unable to rescue her and she died "within hours."
The cow made news in July when farm manager Hasan Howlader submitted her measurements to the Guinness Book of World Records in the hopes of becoming the world's smallest cow.
Hasan is thought to have purchased Rani in 2020 from another farm in Bangladesh's northwest Naogaon district. "I have never seen anything like this in my life," visitor Rina Begum told BBC Bangla.
Manikyam, from Kerala, India, now holds the Guinness World Record for the shortes cow, measuring 61.1cms (24 inches).