Money h4df: Real or fake? (Revealed)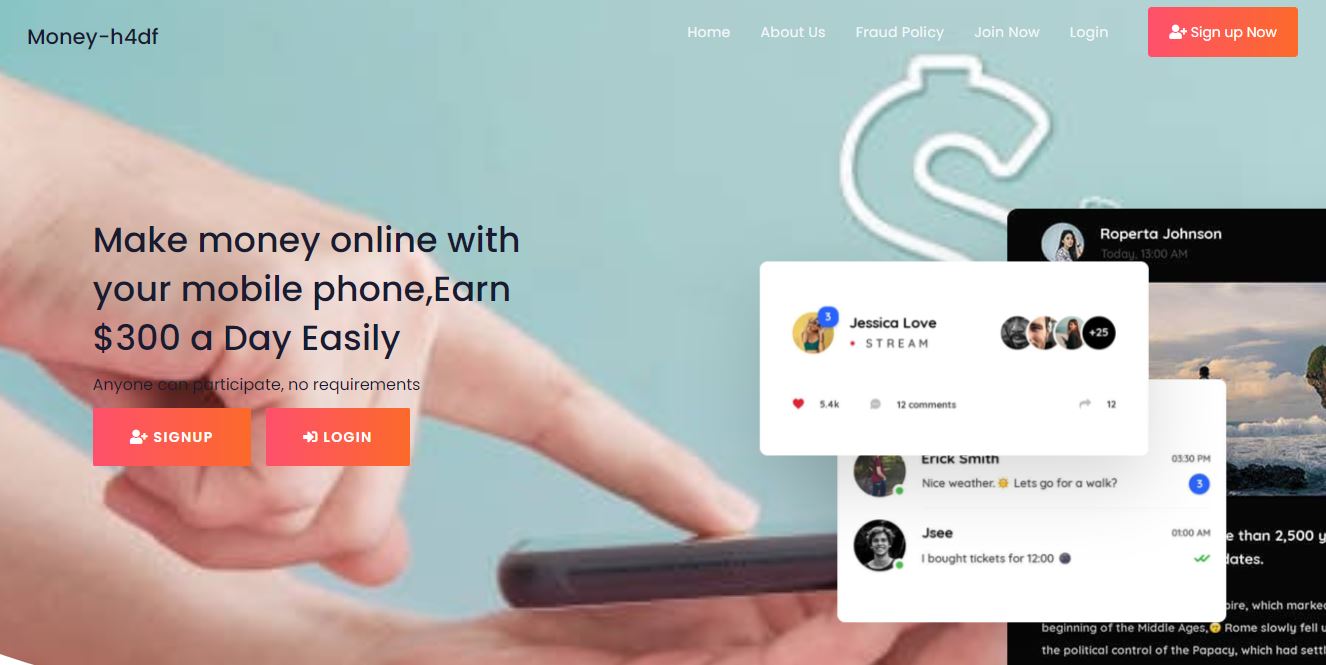 There is a website called Money h4df and there are several questions about the legitimacy of the platform.
We will be reviewing and showing you details of what you need to know about Money h4df.
Is Money h4df Real or Fake?
Money-h4df is fake and a scam.
It is a scam app that promises to help you earn money online while actually allowing the app's creators to steal your personal information and money.
There are numerous red flags indicating that money-h4df is a scam.
The app's website, for example, is poorly designed and contains grammatical errors.
The app also requests a significant amount of personal information, including your full name, email address, and phone number. And the app's promises of quick cash are simply too good to be true.
Also on Trustpilot, there are several complaints and fake reviews.
"We've detected a number of fake reviews for this company and we've removed them." the Trustpilot website reads.
"Very bad experience very bad time with this app Been working with me for a long time when it's time to pay no response very bad Money h4df Very Bad no one work with it more i request", a user complained.
Another said; "I have made my account balance upto 600$ and my refrals are complete but i have cash out issue."
Wrap Up
If you're thinking about using money-h4df, We strongly advise you to reconsider. It is a swindle that will waste your time and money.
Money-h4df is not one of the many legitimate ways to make money online.