Writely AI Review: Pricing and How It Works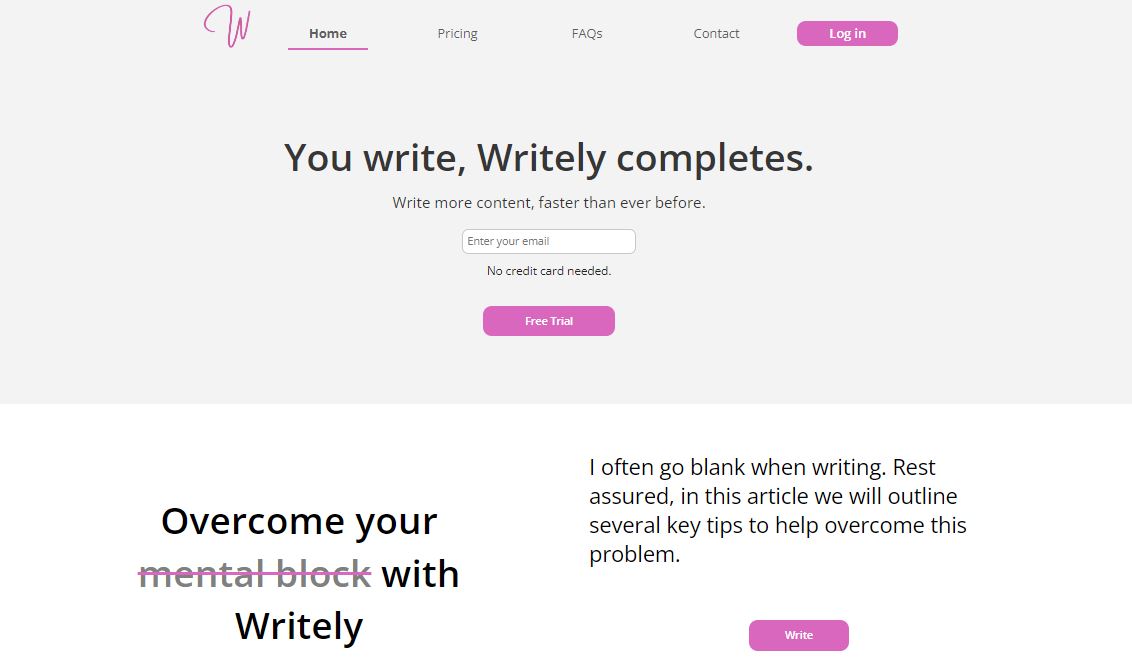 Guess you have heard about Writely AI. Writely has gone viral on social media, with over 8 million TikTok views.
Writely claims to be assisting tens of thousands of writers worldwide. Simply by writing some words, you click a button, and it continues to write for you.
What is Writely AI?
Writely AI is a writing tool that can help you overcome writer's block.
Users are able to work with Artificial Intelligence to create articles, stories, cover letters and more.
Writely continues to write for you with a single click, assisting you in delivering the best piece of content possible. One of Writely's primary areas of emphasis is simplicity. It is extremely simple to use and produces excellent results.
How It Works
1. Select a mode
2. Insert your title and start typing your content
3. Click Write and let Writely complete your work!
Added tip: You can enable Advanced Settings to request very specific assistance.
This tool is useful if you are a blogger, a marketing manager, a university student, or anyone who needs to write.
Pricing
Writely AI offers a 7-day free trial before charging $29 for a monthly plan and $25 for annual plan.