Green Hornet Mining scam or not? Crypto website goes offline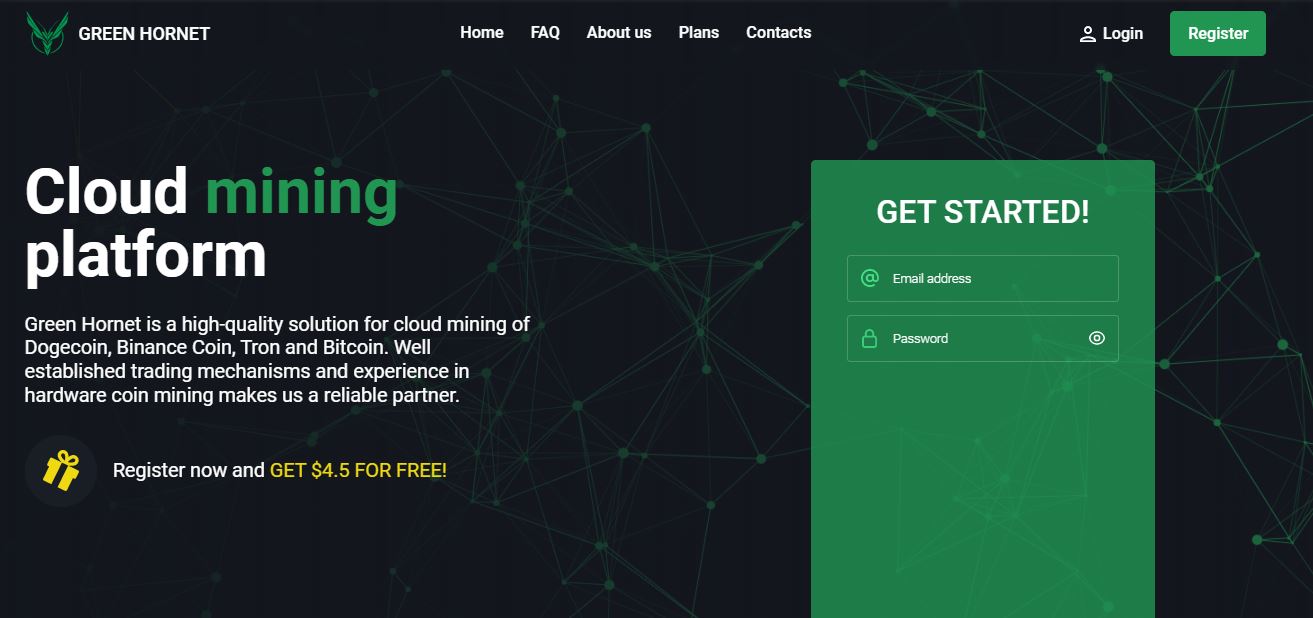 The Green Hornet Mining crypto website has gone offline and is making lots of users worried.
"Ghornet.pro is a scamming website. The site crashed today. At first i thought its a legit app since i got almost $100 through 10 withdrawals, then i shared this site with my friends who spend $50 each. Now that they scammed us all and we lost our money. And I'm feeling guilty about making my friends to waste their money too." A user said.
What is Green Hornet?
According to the website, "Green Hornet is an advanced technology company specializing in cryptocurrency mining."
They claim to "provide users with access to the most modern blockchain technologies and algorithms for mining cryptocurrencies in the shortest possible time."
They also said that their "company was founded by a team of 5 enthusiasts on September 15, 2022".
Green Hornet Mining scam or not?
Green Hornet Mining is a scam.
The Green Hornet website (ghornet.pro) was registered in February 2023 according to the whois record. The website is too new to be trusted.
The mining scam is a type of scam in which you are allowed to withdraw some money after investing in order to entice you to invest more and invite your friends and family.
They run off with the entire funds in a short period of time.
The depositing process is shady and unauthenticated. They simply make you deposit cryptocurrency into their wallets and lose it indefinitely.
When you try to withdraw money from the site, it says success but does not appear in your account wallet.
As of the time of writing, the mining platform appears to have vanished with people's money, their website is down, and their Telegram support is no longer operational.