Is Missingmoney.com legit or a scam (Honest Review)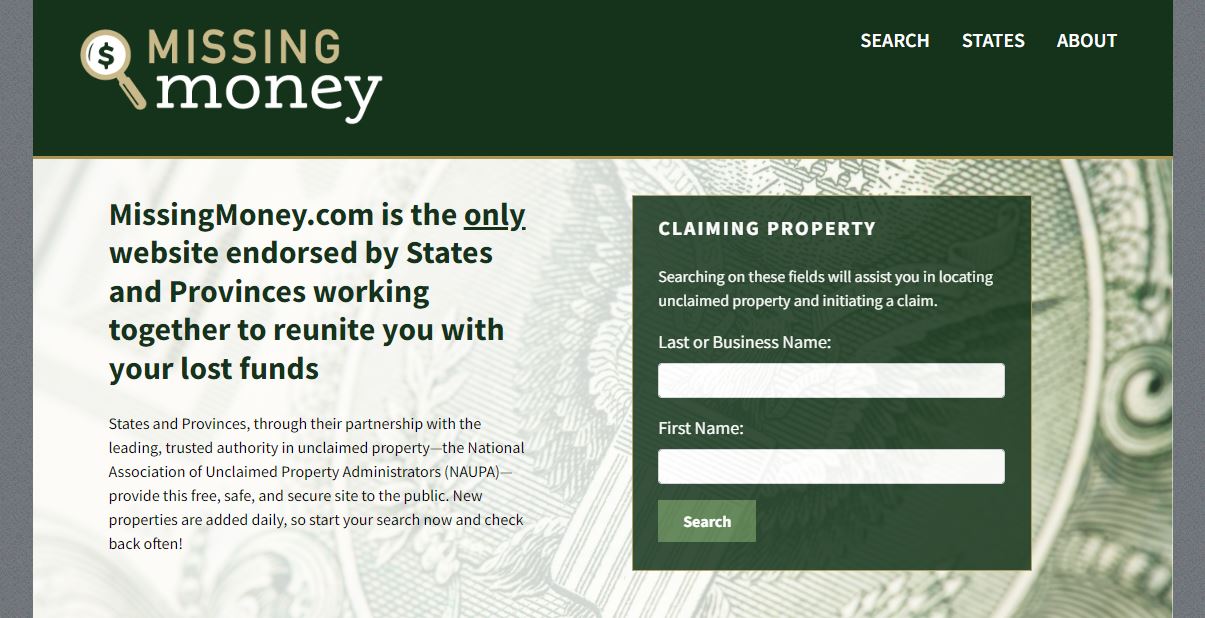 Missingmoney.com is a legit website.
MissingMoney.com is a website run by participating states that allows people to search for unclaimed funds.
It was founded in November 1999 by the National Association of Unclaimed Property Administrators (NAUPA) and financial services provider CheckFree as a collaborative effort.
By the end of the year, ten states had joined.
Also, according to WHOIS records (see image above), the website domain was registered in 1999. That was a long time ago.
Using the Wayback machine also reveals that the website has been up and running for a long time.
What Is Unclaimed Property?
Unclaimed property consists of inactive accounts and other financial assets.
Unclaimed property includes checking and savings accounts, uncashed payroll checks, uncashed stock dividends, insurance payments, inactive stock brokerage accounts, utility deposits, refund checks, money orders, traveler's checks, mineral proceeds, and life insurance proceeds.
Each state and U.S. jurisdiction has an unclaimed property law that governs the amount of time before a specific type of asset must be turned over to the state for safekeeping.
State laws require companies or holders of potential unclaimed property to re-establish contact with the property's owner. If attempts to contact the owner fail, the property is transferred to the state's custody for safekeeping and eventual return to the rightful owner.
Is Missingmoney.com legit or a scam
So, Missingmoney.com is a legit website.