Is V Shred Legit or Scam? Honest Reviews
V Shred is scam. Check out reviews and everything you need to know.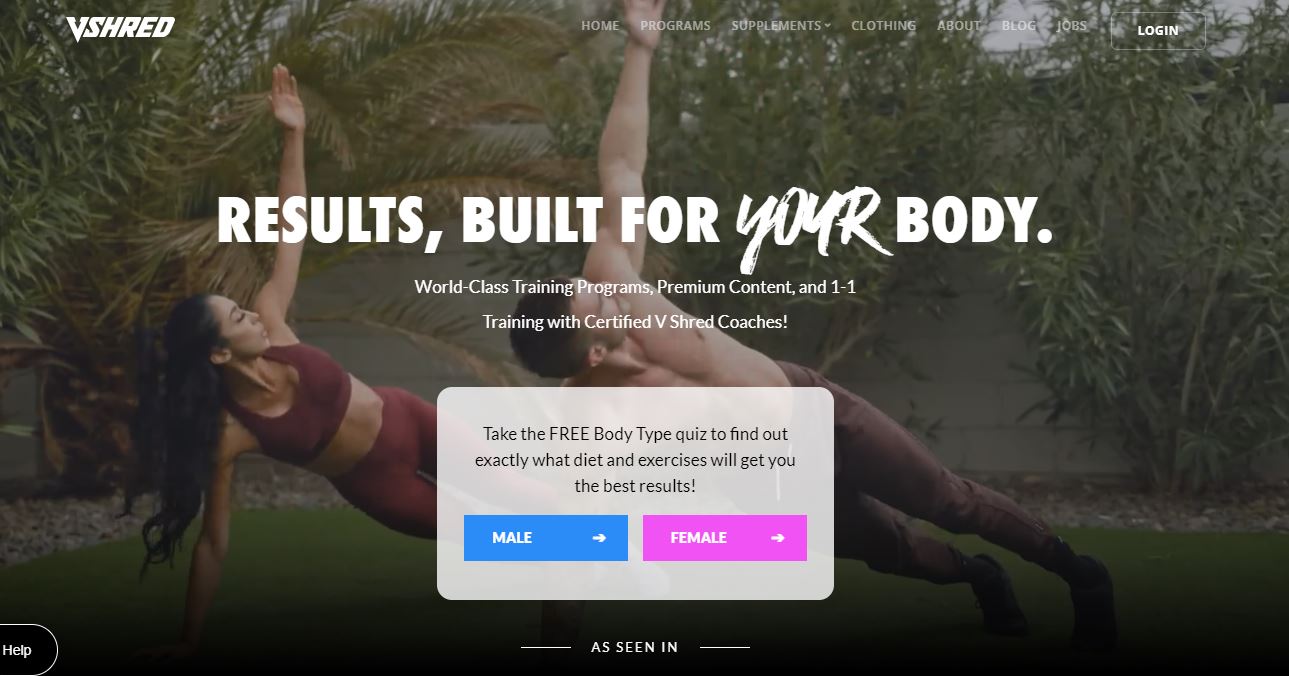 You have probably heard about V Shred and if you are looking for V Shred reviews and wondering if the program is legit or a scam before you opt in, you are at the right place.
We will be writing a review and sharing everything you need to know. We will also show you what people are saying about the program.
Before we go right into the reviews, Let's get to know what V Shred is all about.
What's V Shred?
V Shred claims to be the fastest-growing fitness, nutrition, and supplement brand in the world.
The company also claimed to be a trusted advisor when it comes to getting in amazing shape, mastering your nutrition, expert supplementation advice, and feeling amazing inside and out.
V Shred Popular Programs
---
V shred has a list of workout programs. See them below.
FAT LOSS EXTREME FOR HIM
RIPPED IN 90
MOVE: AT HOME
FAT LOSS EXTREME FOR HER
TONED IN 90
V SHRED ACCELERATOR+
CUSTOM DIET PLAN
CLEAN BULK
SIX-PACK SHRED
BIG ARMS
BO BUILDER
RECIPE GUIDE
The popular ones are the;
Fat Loss Program
---
It is a program that combines HIIT, strength training, and nutrition. It consists of four phases that gradually increase the intensity and assist you in adapting to the training.
---
To help you burn fat and lose weight, Fat Loss Extreme relies on high-intensity interval training or HIIT.
Ripped in 90 days
---
The program is intended to get you ripped in 90 days. This Shred program necessitates a great deal of dedication and hard work because it includes challenging and intense workouts. It also includes nutrition advice and supplement suggestions to help you reach your goals faster.
Meal plans, on the other hand, are not included in the program and must be purchased separately.
Custom Diet Plan
---
The program focuses on providing you with a health and fitness approach. It includes tailored workout and diet plans based on your body type, goals, and schedule.
The program also includes supplement recommendations, nutrition advice, and progress tracking.
Clean Bulk
---
The program is intended to help you gain muscle mass in the most natural way possible. It combines strength training with nutrition advice, with a focus on eating clean foods.
The program also includes supplement recommendations and progress tracking.
Is V Shred Legit or Scam? (Our Review)
V Shred is a scam.
V Shred was discovered to target his advertising to people who are unfamiliar with fitness. It's simply not worth it.
Spend your money on a nice yoga mat or a gym membership instead. We'd rather spend our money on a nice new blender or supplements.
A diet and exercise program are not difficult to implement on your own.
This type of predatory advertising and sales is caused by unfortunate circumstances.
Do yourself a favor and educate yourself before purchasing a program. The fitness wiki is a great place to start. Take in as much information as you can; the majority of it is quite interesting.
If you were on the verge of purchasing a VShred program, you are most likely a novice.
In a gym, beginners should follow a simple PPL routine. The goal should be to master proper lifting form on as many exercises as possible.
In terms of diet, count your calories and make sure you are eating maintenance calories and getting at least 50 g of protein per day.
Both are extremely simple, so concentrate on learning, execution, and consistency. It is not easy, but it is worthwhile.
There is no need to rush into adjusting to a new way of life. You'll want to proceed with caution and technique.
This new way of life should be practiced every day for the rest of one's life.
Trust Pilot V Shred reviews
On Trust Pilot, V Shred has a rating of 2.0 which is very low.
---
Most people are complaining about bad customer service, different ads during the program telling you to buy something, being unable to get a refund, unapproved credit card charges, a lot of upselling, not receiving login information after signing up, and a variety of other issues.
More red flags
Before and after photos have been discovered to be photoshopped, and there are numerous quotes and statements that are exaggerated or simply false.
Wrap Up
V Shred program is a scam and should be avoided.