Diver Rick Winters still hold 172 ft. world record high dive record 40 years later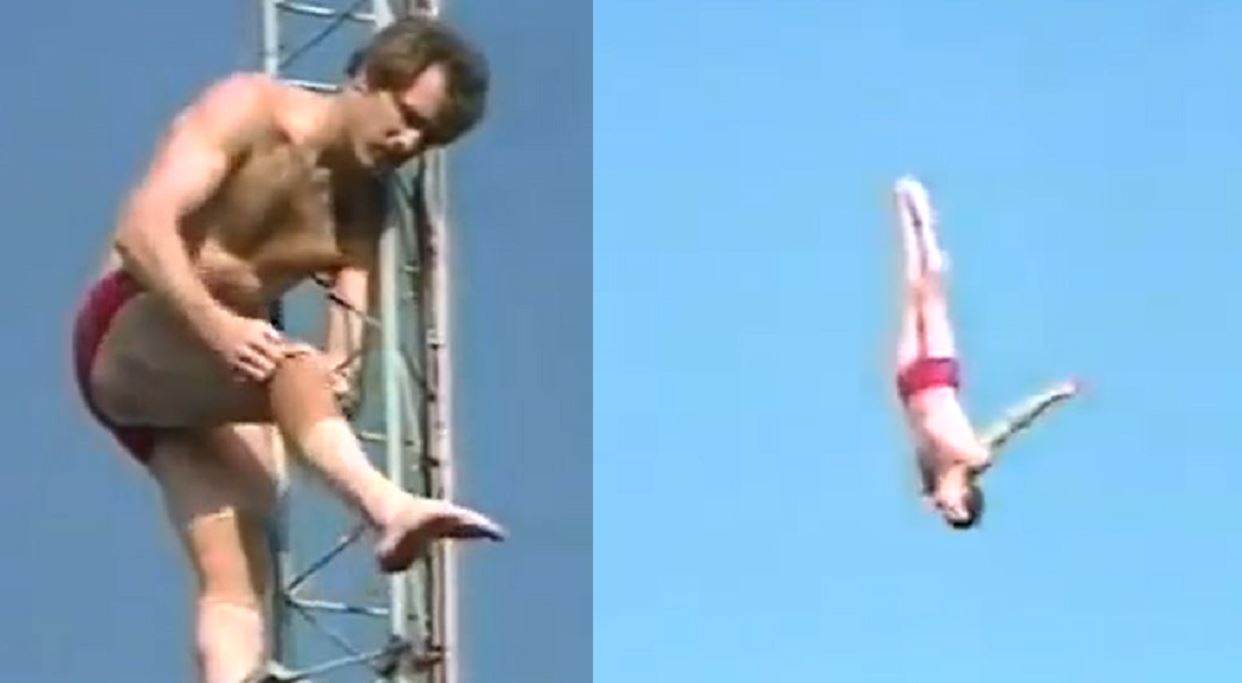 Rick Winters, a former high diver, still holds the world record for the highest high dive at 172 feet after 40 years.
Rick Winters made his record-breaking dive at SeaWorld San Diego, which was broadcast live on ABC's Wide World of Sports to millions of people.
The dive took place in collaboration with the Guinness Book of World Records and the International Swimming Hall of Fame. Many divers have attempted to break this record since 1983, but have been injured upon impact with the water and have had to be rescued.
Video: Rick Winters World record high dive