Madison Bumgarner Speaks on Ejection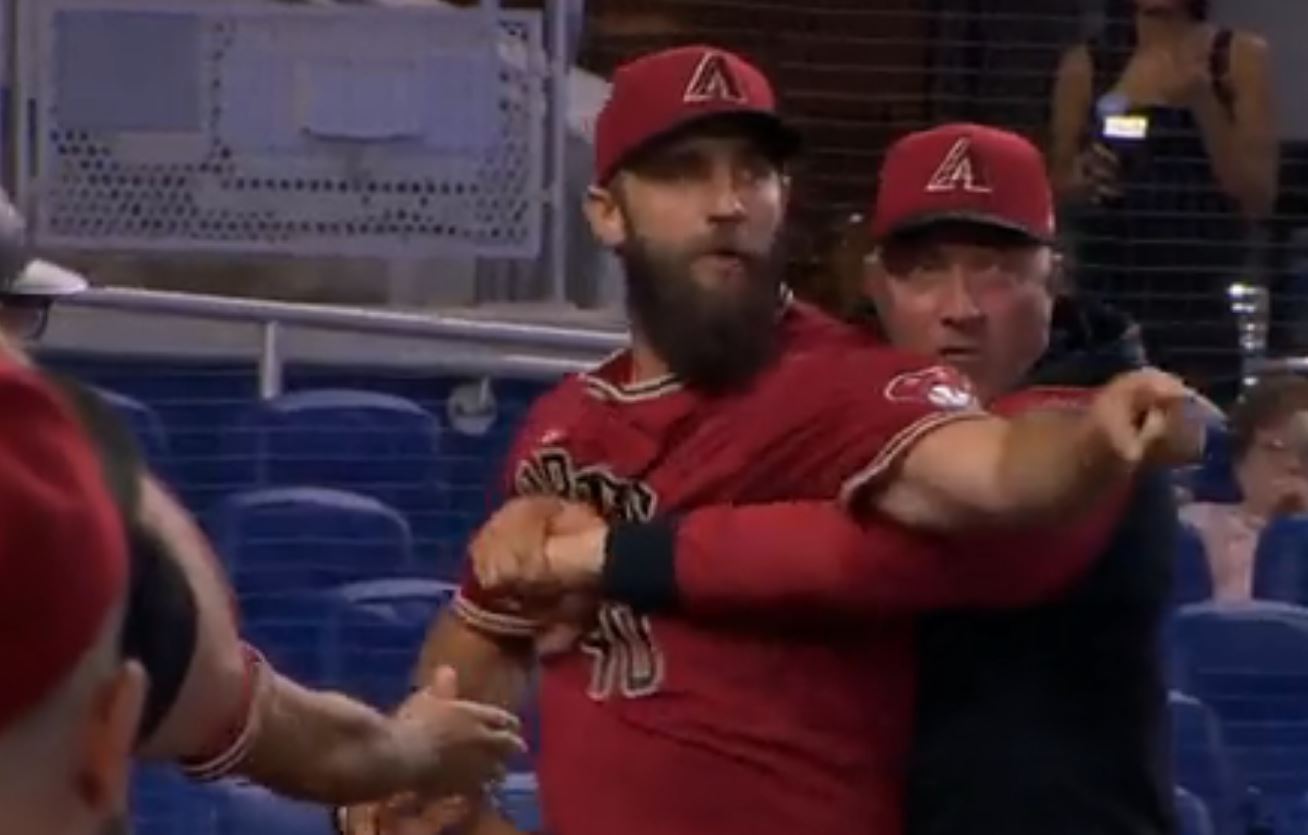 Arizona Diamondbacks pitcher Madison Bumgarner has given a statement after he was ejected during Wednesday's game.
In the first inning, Bumgarner gave up a leadoff home run to Jon Berti before retiring the next three batters. Bumgarner and Bellino exchanged words after a foreign material check-in which Bellino peered at Bumgarner for a longer-than-usual examination of his left hand. The four-time All-Star was then ejected from the game by Bellino.
Bumgarner was ejected, according to Bellino, for profanity directed at an umpire. Bellino was seen gazing at Bumgarner while repeatedly patting his palm on video from the foreign substance check, but he insisted that wasn't a factor in his ejection.
"I wouldn't say he took exception to it. It was just a hand check," Bellino said. According to ESPN.
Following the ejection, Diamondbacks manager Torey Lovullo and catcher Jose Herrera had to hold angry Bumgarner back.
"I know why I got thrown out, yes," Bumgarner told reporters after the game. "But you guys seen the video. I don't know if I could say anything that would make the situation better."
He added. "So what I'm going to say is I'm extremely proud of our team coming back and winning. Because I put us in a big hole there. Obviously, I didn't go into the game with the intention of throwing one inning. For them to be able to fight and everyone pick me up today for what happened, that's pretty incredible. Very proud."