Meet Arkansas Football Coach Sam Pittman Wife, Jamie Pittman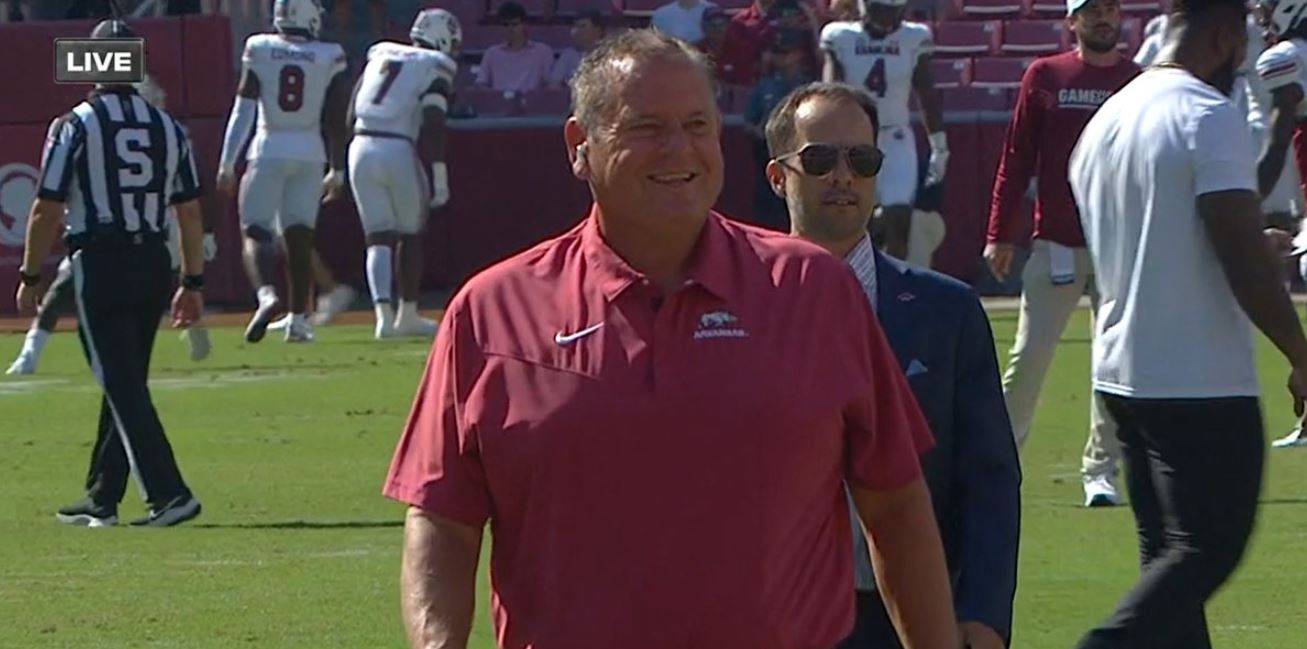 Sam Pittman is the head football coach at the University of Arkansas. Prior to joining Arkansas, he was the University of Georgia's associate head coach and offensive line coach.
Sam is married to his wife, Jamie. Continue reading below to learn more about the couple.
IN JUNE, Arkansas football coach Sam Pittman agreed to a new contract extension through 2026 after leading the Razorbacks to their first Top 25 finish since 2011.
The new agreement will last until December 2026, but it will be extended by a year if Arkansas wins seven or more games in any of the next five seasons. A bowl victory over a Power 5 or Top 25 opponent would count toward the seven wins.
Who is Sam Pittman's Wife?
The name of Sam's wife is Jamie. They have been married for 36 years.
The couple got married in the year, 1986. After three months of dating, the couple got engaged and married about a year later.
They have no kids together.
There is no much information about the couple.
Well, there was a time Sam Pittman tried to give his wife a "Hogs based nickname but didn't go well.
"I like the Boss Hog, I like Pit Boss, either one of em," Pittman said.
"I called my wife 'Mama Hog,' she hated it. You know, I don't know why, but that's out. Pit Boss is what I've been called for a long time because of the O-line."
And at one time, she did appear to somewhat embrace the "Mama Hog" brand.
"I'm Momma Hog, I guess," she said in 2020. "The boys call me Momma Hog – I don't know if I like that. Momma Hog. It'll be neat, I'm excited."
About his own nickname, Coach Pittman said, "I don't know what it is, as long as it doesn't have cuss words in it, I'm happy with whatever they call me."
Right now, Arkansas fans call him a winning head coach.