Tua Tagovailoa: Dolphins QB Speaks After Injury, Hand Movements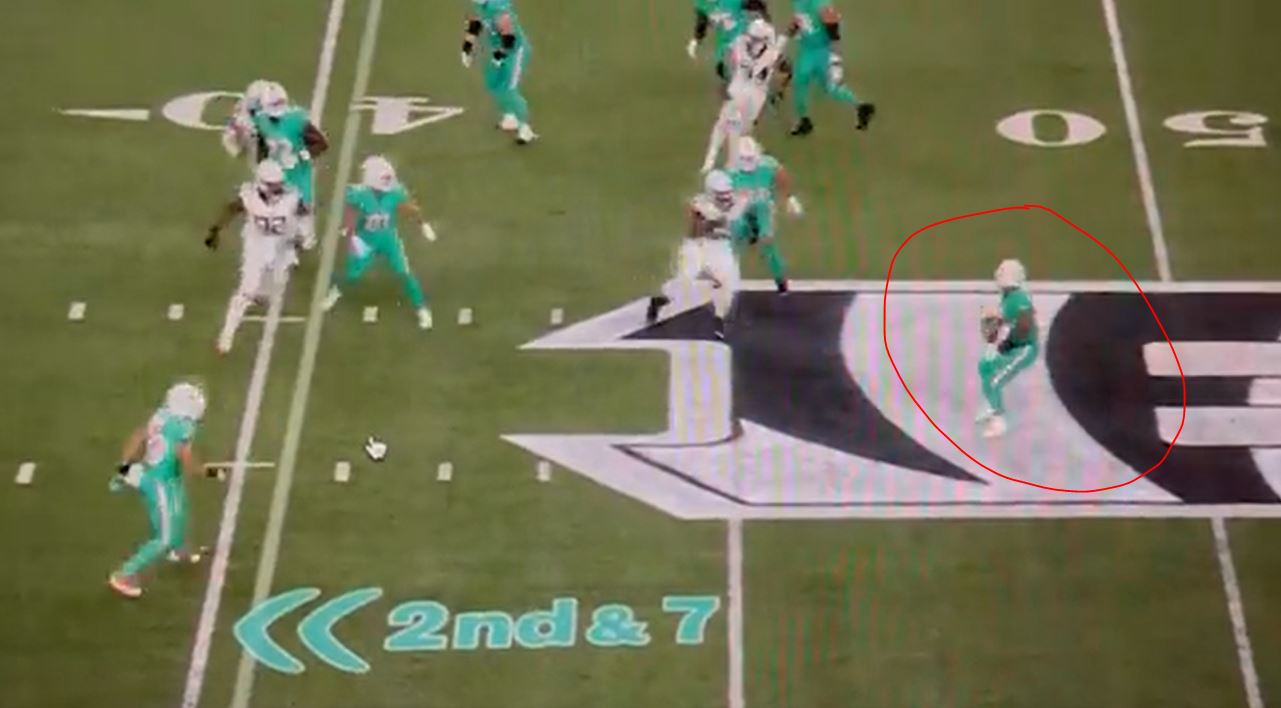 Tua Tagovailoa, the quarterback of the Miami Dolphins, suffered neck and head injuries and was stretchered off the field during Thursday night's 27-15 loss to the Cincinnati Bengals.
With about six minutes left in the first half, Bengals defensive end Josh Tupou sacked Tagovailoa. He lay motionless on the ground for seven minutes before being carted off the field in terrifying scenes.
The Dolphins stated that the third-year quarterback was conscious, had movement in all of his extremities, and was taken to the University of Cincinnati Medical Center for further evaluation, adding that he would be released from the hospital and fly home with the team that night.
"I want to thank everyone for all of their prayers and support since the game last night", Tua Tagovailoa said.
"It was difficult to not to be able to finish the game and be there with my teammates, but i am grateful for the support and care I've received from the dolphins, my friends, and family, and all the people who have reached out.
"I'm feeling much better and focused on recovering so i can get back out on the field with my teammates."
Tagovailoa, 24, had been suffering from a sore back and an ankle injury this week, which caused him to be listed as 'questionable' ahead of the game, prompting speculation about whether he should have started against the Bengals. Skysports said.
Tagovailoa briefly left the field during Miami's 21-19 victory over the Buffalo Bills on Sunday, after being hit by linebacker Matt Milano and suffering what the Dolphins initially described as a head injury.
Tagovailoa suffered a lower back injury in the first half, which was aggravated by Milano's hit, according to the team after the game. On Wednesday, the NFL confirmed that it is conducting a joint investigation with the NFL Players Association to determine whether the league's concussion protocol was followed.
"Player health and safety is at the core of the union's mission. Our concern tonight is for Tua and we hope for a full and speedy recovery. Our investigation into the potential protocol violation is ongoing." the NFLPA tweeted after Tagovailoa's injury against the Bengals on Thursday night.
Tua Tagovailoa Hand Movements
During the injury, Tagovailoa's hands stiffened, with his fingers crossed.
According to Chris Nowinski, a neuroscientist, and CEO of the Concussion Legacy Foundation, Tagovailoa had to decorticate posturing.
"You usually see it in stroke when you've had massive damage to the cortex," Nowinski told Insider. "It's basically like a primitive movement controlled by the brain stem."
He added: "Basically it's made his cortex no longer in control of his body, and his brain stem took over. And that's what it does when you have a damaged cortex."