Who is Powerkinigirl and is she trending on Tiktok?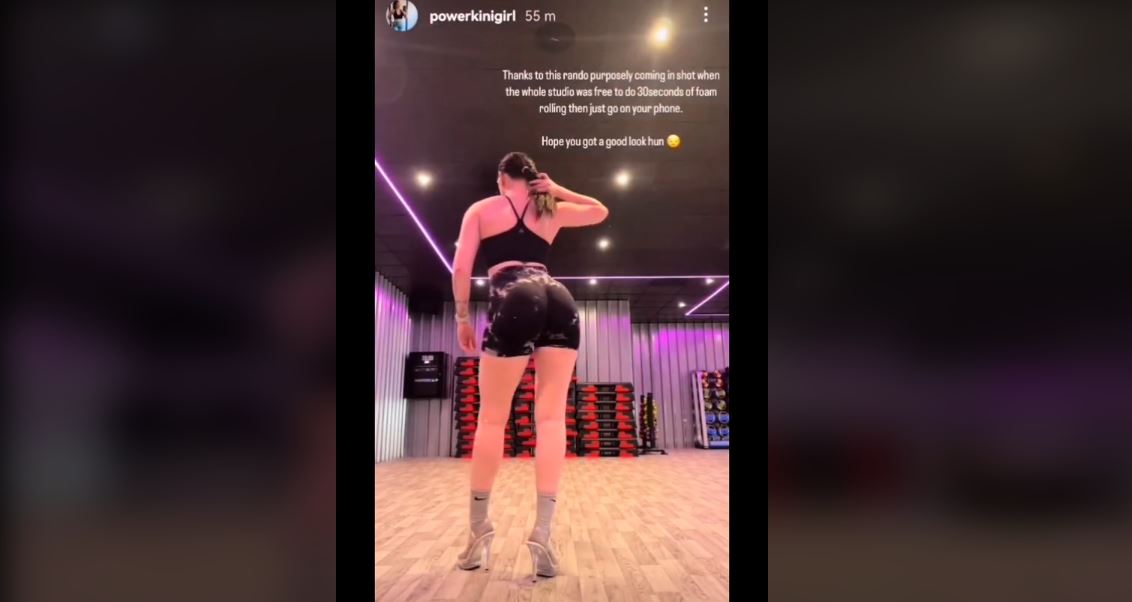 Powerkinigirl, a gym girl, is trending on TikTok, but for the wrong reasons.
The lady has come under fire after she shared a video of herself practicing posing in a video shared by a popular fitness coach, Joey Swoll.
"Thanks to this random purposely coming in shot when the whole studio was free to do 30 seconds of foam rolling then just go on your phone" " the lady captioned the video.
Powerkinigirl added; "Hope you got a good look hun".
The video has sparked several reactions on social media and lots of people are coming for her.
"She turned off her comments; She knew the Swoll army was going to get her", someone reacted.
Another said; "Kind of curious why shes not happy about the guy looking when she's posting for everyone on the internet. lol. Either way, girls will be girls"
One also said; "He didn't even look at her…once "
However, the lady in question went private on Instagram in less than 10 minutes after the video went viral.