Tink – 'Cater' Ft. 2 Chainz (Lyrics & Video)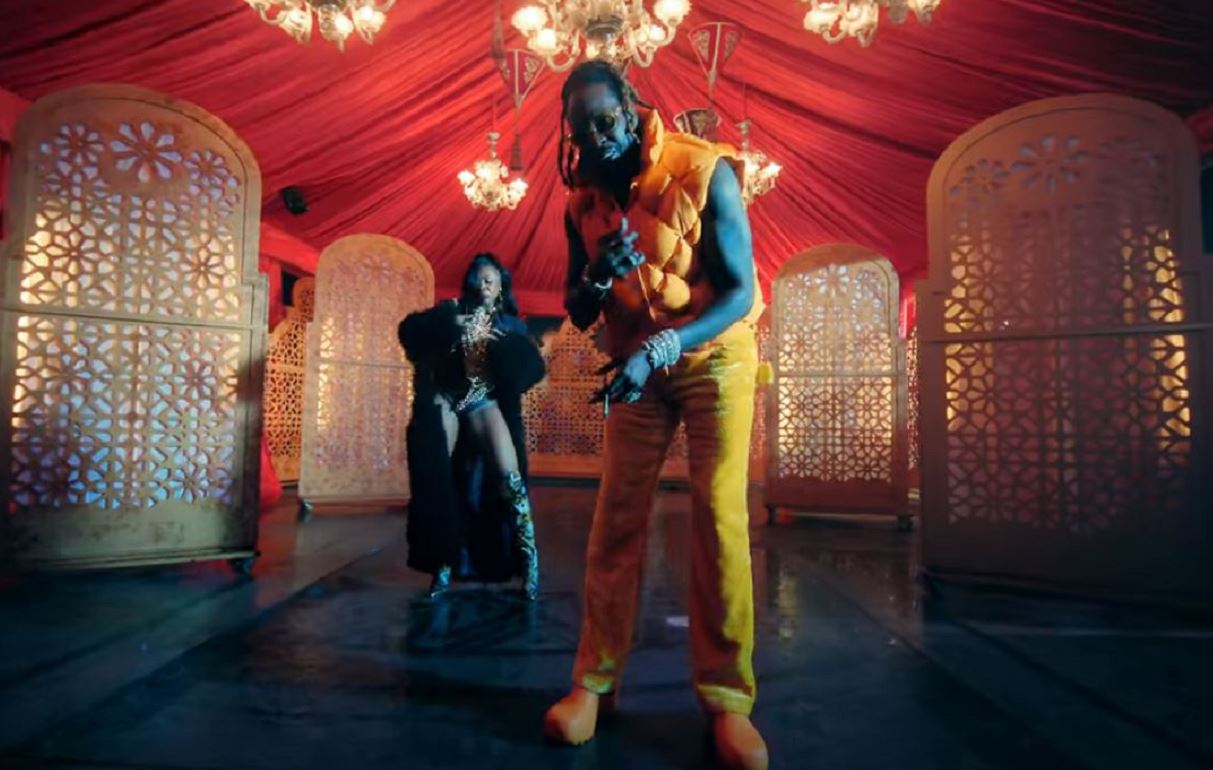 Tink drops a new music video titled, Cater featuring 2 Chainz.
Tink is the stage name of Trinity Laure'Ale Home, an American rapper, singer, and songwriter from the Chicago area in Illinois.
She is most known for the hit "Treat Me Like Somebody" and the song "Don't Tell Nobody," which she co-wrote with singer and producer Jeremih.
She has released seven mixtapes since 2012 and has gone independent due to label complications with her debut album's release.
Winter's Diary 2: Forever Yours, her 2014 mixtape, was named a top 10 R&B album by Rolling Stone and Billboard publications.
Check out her latest release titled, Cater featuring 2 Chainz below.
Also, check out Tink Cater lyrics below.
Walk in smelling like bond number Nina 
Cater to me and I'm a make you Aquafina 
Met her in miami and she half Latina 
& to me a old school is a mutherf*c*ing beamer 

You been on ya grind and the way you shine I'm falling in love 
Swallow my pride no one alive is gonna separate us 
Sit it on ya lap i massage ya back anytime you had a long day 
You about ya check and I show respect cause I know you count it five ways 
Oooh 
Just wanna put my arms around him 
Oooh 
Life would be purposeless without him 
I'm a kiss to neck and I'm at my best when I got you standing right here 
Cook you a meal and I wash your clothes just to show you I care 

Let me cater to you 
Your the man of my dream I wanna for fill all your dreams 
I'm a cater to you I admire your hustle stay in ya duffle 

Toni 

I like ya skin on the tip of my tongue kick it like Air Force ones 
Goyard suitcase you know I'm a trip 
On reposado you know what I sip 
Put you to bed you thought it was NyQuil 
Put you to bed you thought it been a drill 
I been a drill 9months after might need it infamil 
This a real game this is not intermiral 
Cater to me I'm a cater to you 
Cater to me ain't telling the favors I do for you boo 
Thought about you when I walked in the booth 
Thought about you when I woke up this morning 
You look at me too long and it make me horny
Come on & ride on me baby now this high performance sit back & let tink do the chorus

Let me cater to you 
Your the man of my dream I wanna for fill all your dreams 
I'm a cater to you I admire your hustle stay in ya duffle 

I'm so glad to call this mine I do anything to prove what u mean to me 
Just tell me what you need you deserve it all