MI Bank Online | Credit Card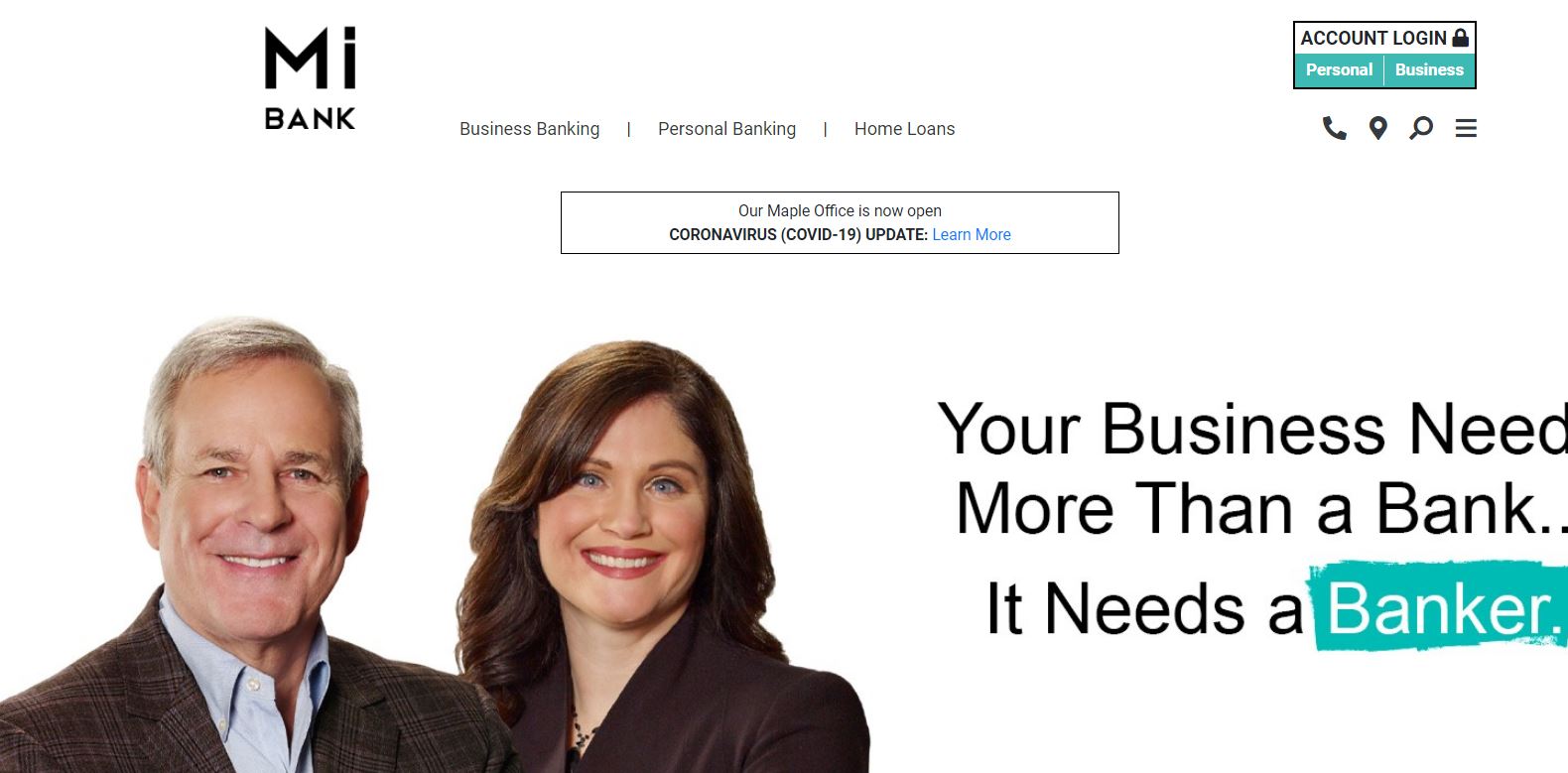 Before starting in late May 2019, Mi Bank has greatly exceeded its $20 million capital goal.
The organizers of the de novo bank in Bloomfield, Mich., raised more than $30 million on their way to establishing the state's first new bank since the financial crisis. In the beginning, the bank will concentrate on small and midsize enterprises in its local market.
Former Birmingham Bloomfield Bancshares CEO Rob Farr now holds the same position at Mi Bank. Farr's previous company, Bank of Ann Arbor, was purchased in 2017.
Jenny Meir, the president of Mi Bank and a former chief revenue officer of Birmingham Bloomfield, was one of Farr's first hires. The new bank's chief financial officer and chief operational officer is Tom Dorr, another former Birmingham Bloomfield executive.
Benefits
All of the products and services can be accessed through your Mi Banker.
Your Mi Banker knows your business needs and has the flexibility to adapt and create custom-fit strategies to meet your needs.
You'll have a direct line to your Mi Banker via phone or email anywhere, any time.
CardValet
Manage your cards and spending on your mobile devices
CardValet enables you to manage and protect your credit and debit cards from our mobile app on your phone.
Features
Customized real-time alerts
Spending control by simply turning your card on and off
Set rules establishing how, when and where your cards are used
Benefits
Mitigate fraud with control of your card
Control spending limits
Limit or prevent spending by transaction type such as groceries, gas, or retail stores
Fraud protection and budget management