Did Ally Lotti remove Juice WRLD's tattoo? Rumours and Fan's reaction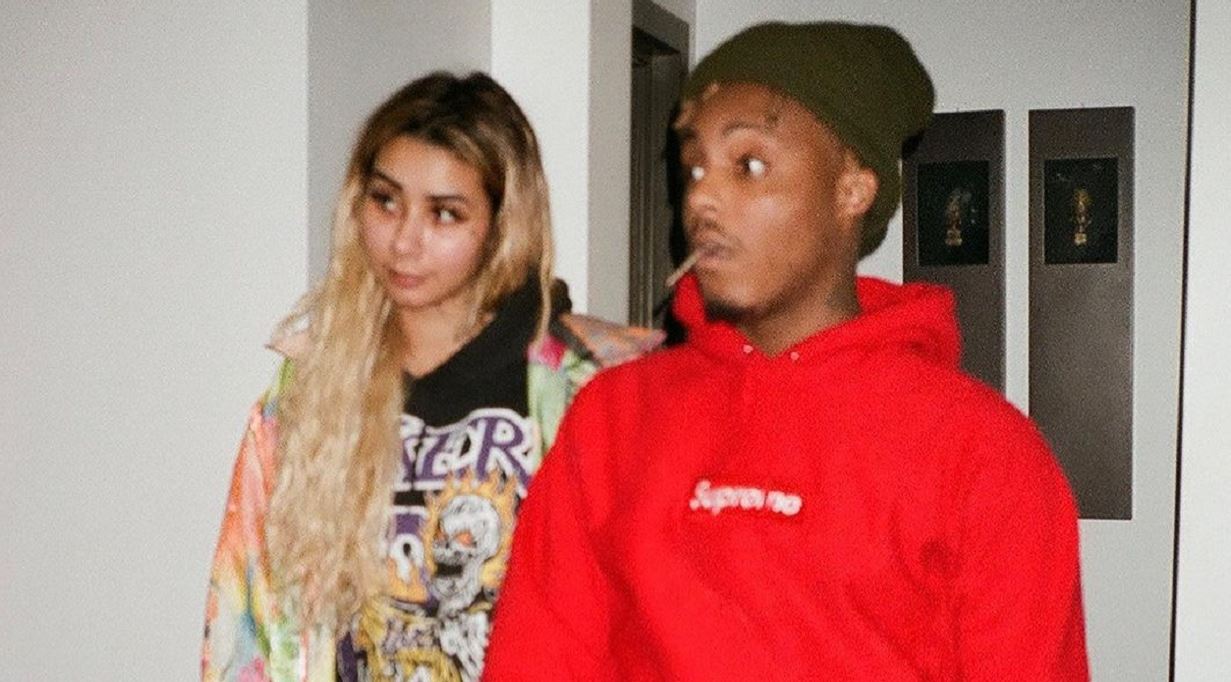 Juice WRLD was in a happy relationship with a tattooed influencer named Ally Lotti until his death on December 8th, 2019.
Lotti was with WRLD on the day he died, and she had posted photos of herself in his private jet as it approached Chicago Midway International Airport.
The 27-year-old influencer gained popularity after Juice WRLD made their relationship public in November of 2018. Since then, they've been practically inseparable, with Lotti assisting WRLD on his tour.
Lotti was born in Alabama to a Puerto Rican father and an African-American mother. Her full name is Alicia L. Leon, but she has gone by Ally since she was a child.
During their relationship, Lotti had a huge impact on WRLD, who dedicated not one, but two tattoos to her. WRLD had "Ally's WRLD" and "I Love A.L.L" tattooed on his left bicep and forearm, respectively.
Ally Lotti also had Jarads name on her thigh, his handwriting on her chest and neck, and 999 on her wrist to match his (Juice WRLD).
LATEST RUMOURS says Ally Lotti has removed the Juice WRLD's matching tattoo and replaced it with that of her new boyfriend. This cannot be confirmed true at this time.
In her recent pictures, the tattoos are still intact.
Who is Juice WRLD?
Juice WRLD was a rapper and singer-songwriter from the United States. He was a key figure in the emo rap and SoundCloud rap genres, which gained popularity in the mid-late 2010s.
Higgins began his independent career in 2015, and in 2017 he signed a recording contract with Grade A Productions and Interscope Records. He rose to prominence with the diamond-certified single "Lucid Dreams," which peaked at number two on the Billboard Hot 100 in the United States.
On December 8, 2019, Higgins died as a result of a drug overdose. Legends Never Die (2020), his first posthumous album, matched chart records for most successful posthumous debut and most U.S. top-ten entries from a single album, while the single "Come & Go" (with Marshmello) became Higgins' second song to reach number two on the Hot 100. Fighting Demons, his second posthumous album, was released in 2021 alongside the documentary film Juice Wrld: Into the Abyss, and featured the top 20 single "Already Dead" in the United States.