Trippie Redd pours out bottle of 'alcohol' in honor of Juice WRLD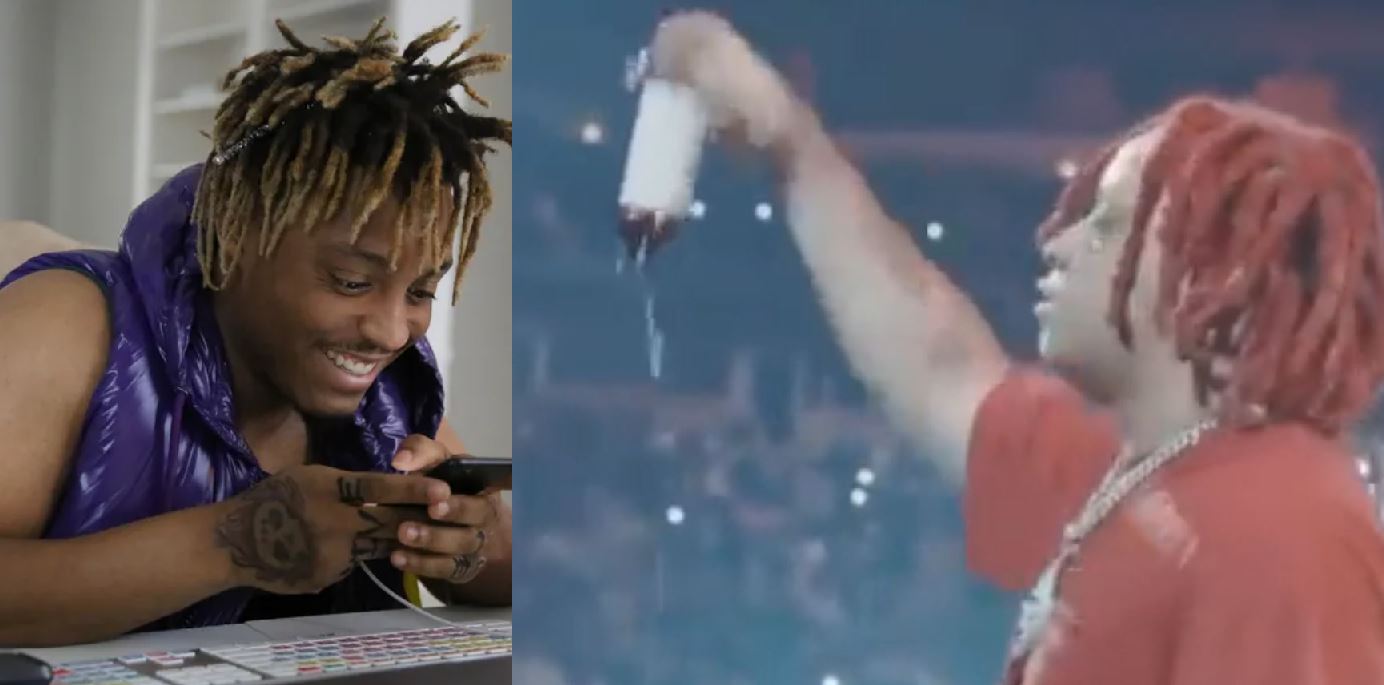 Trippie Redd poured a bottle of lean in tribute to Juice WRLD in a video that went viral on Twitter.
It is a religious honor for "god" as well as a symbol of respect for the deceased. People drink alcohol, but Trippie drank c*de**e since it was juice's "alcohol."
Juice Wrld Death
Higgins was on a private Gulfstream jet going from Van Nuys Airport in Los Angeles to Midway International Airport in Chicago on December 8, 2019. Law enforcement officers were waiting for the plane to arrive after federal investigators informed them that they feared the plane had guns and drugs on board when it was en route.
Law enforcement officials later revealed that they discovered 70 pound (32 kg) of marijuana on the plane, and that several members of Higgins' management team on board told them that Higgins had taken "several unknown pills," including allegedly swallowing multiple Percocet pills to hide them while police searched the luggage.
Higgins began convulsing and seizing, prompting the administration of two doses of the emergency medicine Narcan, as an opiate overdose was suspected. Higgins was taken to Advocate Christ Medical Center in Oak Lawn, Illinois, where he was pronounced dead.
Higgins died on January 22, 2020, as a result of lethal quantities of oxycodone and codeine in his system, according to the Cook County Medical Examiner. Higgins' funeral was held at the Holy Temple Cathedral Church of God in Christ in Harvey, Illinois, on December 13, 2019.
Boosie Badazz, a fellow rapper, argued that the plane's pilot was ultimately responsible for Higgins' death, calling him a snitch.
Badazz threatened violence against the pilot in an interview, but eventually cooling down and commenting on the hazards of young musicians being abruptly inundated with money.