Bruce Willis 'Aphasia' Meaning, Causes, and Treatment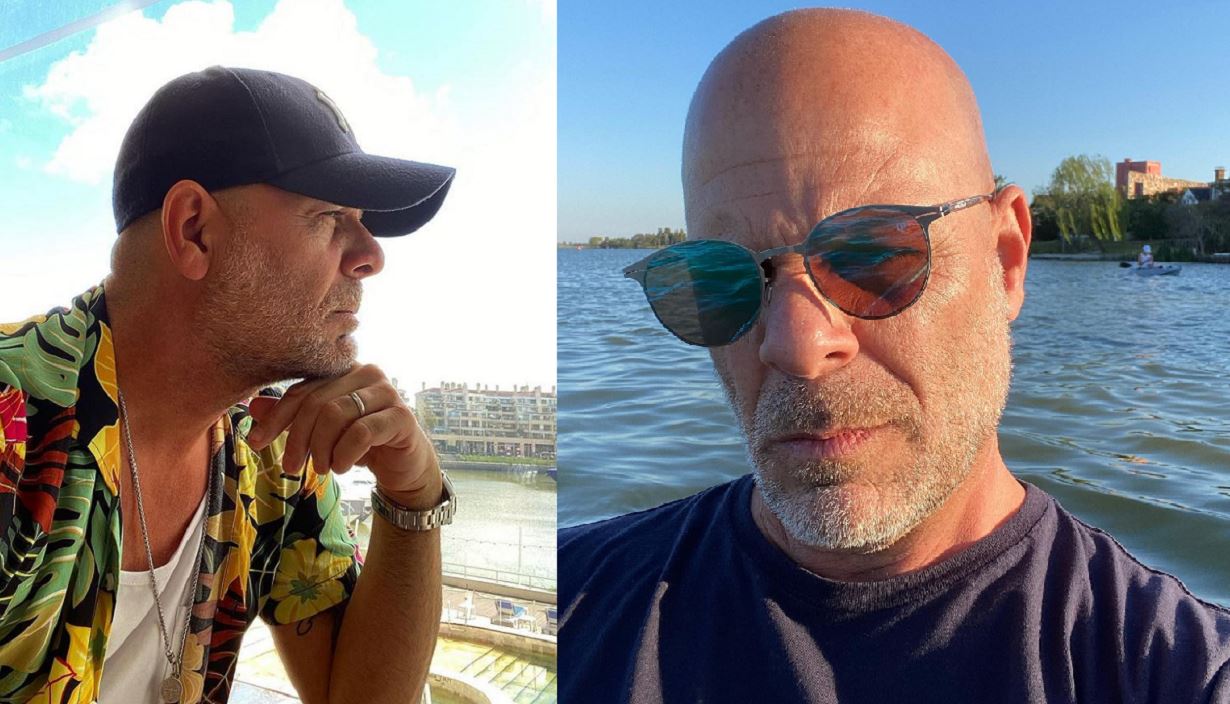 It is so sad that Bruce Willis will be stepping away from his acting career after being diagnosed with brain cancer, Aphasia.
Bruce family made his condition known. "To Bruce's amazing supporters, as a family, we wanted to share that our beloved Bruce has been experiencing some health issues and has recently been diagnosed with aphasia, which is impacting his cognitive abilities." The family wrote.
"As a result of this and with much consideration, Bruce is stepping away from the career that has meant so much to him."
The family added: "This is a really challenging time for our family and we are so appreciative of your continued love, compassion and support. 
"We are moving through this as a strong family unit, and wanted to bring his fans in because we know how much he means to you, as you do to him.
"As Bruce always says, "Live it up" and together we plan to do just that. Love, Emma, Demi, Rumer, Scout, Tallulah, Mabel, & Evelyn".
Bruce Willis's wife Emma Heming-Willis and ex-wife Demi Moore shared updates about his health issues on Instagram.
Willis has five kids with Ms Moore and Ms Heming-Willis, three with Ms Moore and two with Ms Heming-Willis.
Bruce began his acting career in the early 1980s, but it was not until later in the decade that he became a household name, first with his role as John McClane in the first Die Hard film in 1988, opposite Cybill Shepherd on ABC's Moonlighting, and then with his role as John McClane in the second Die Hard film in 1989.
According to Variety, his films The Sixth Sense, Armageddon, and Pulp Fiction have grossed more over $5 billion worldwide since then.
He's been nominated for five Golden Globes and won one for Moonlighting. He's also been nominated for three Emmys and won two of them.
The news about Bruce Willis's disorder has got fans reacting.
"Long before any of the Cop Out stuff, I was a big Bruce Willis fan – so this is really heartbreaking to read. He loved to act and sing and the loss of that has been devastating for him. I feel like bad for my petty complaints from 2010. So sorry to BW and his family." One said.
Another said. "Ah man…I adore Bruce Willis, and what an honor to have seen him on Broadway in Misery…sending all positive vibes".
Aphasia Meaning
According to Johns Hopkins Medicine Home, "Aphasia is a language disorder caused by damage in a specific area of the brain that controls language expression and comprehension. "
The disorder leaves a person unable to communicate effectively with others.
As a result of a stroke, many people get aphasia. Men and women are equally afflicted, and most people with aphasia are in their middle to late years.
Causes
Aphasia is caused by damage to one or more of the language areas of the brain. A stroke is the most common cause of brain damage. According to the National Institute of Deafness and other communication disorders.
A stroke happens when blood flow to a portion of the brain is cut off by a blood clot or a leaking or broken vessel.
When brain cells are deprived of their usual supply of blood, which provides oxygen and vital nutrients, they die.
Severe head injuries, brain tumors, bullet wounds, brain infections, and degenerative neurological illnesses like Alzheimer's disease are some of the other causes of brain injury.
Treatment
According to NIDCD, Following a brain injury, the brain undergoes significant changes that aid recovery. As a result, even without treatment, people with aphasia generally show remarkable gains in their language and communication abilities within the first few months.
However, some aphasia often persists beyond this initial period of recuperation. Speech-language therapy is used to assist individuals to restore their ability to communicate in certain situations.
Language and communication abilities can improve over time, according to research, and are occasionally accompanied by new activity in brain tissue around the injured area.
The origin of the brain injury, the part of the brain that was affected and the extent of the damage, as well as the individual's age and health, are all factors that may influence the amount of improvement.
Aphasia therapy tries to improve a person's communication abilities by assisting him or her in using residual language abilities, restoring language abilities as much as possible, and learning alternative ways of communicating, such as gestures, pictures, or the use of electronic gadgets.