How many months pregnant is Rihanna?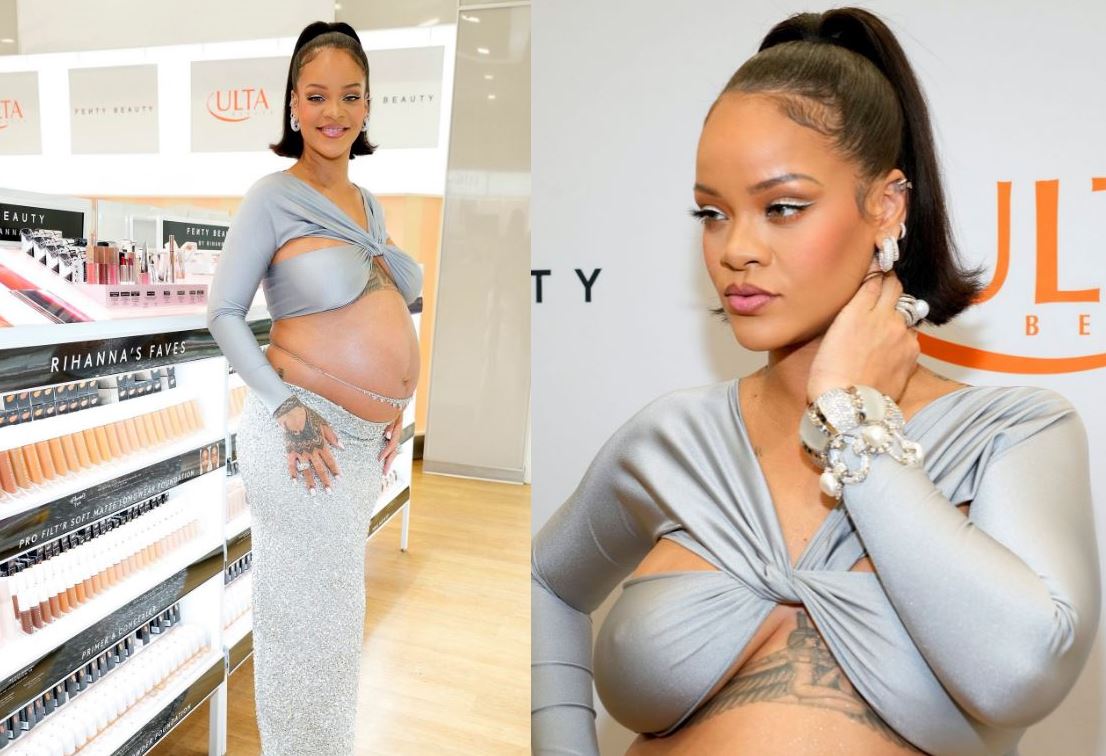 Rihanna and A$AP Rocky are expecting their first baby together. Rihanna is how many months pregnant? What we know.
Rihanna debuted her baby bump in January while wearing a long pink jacket. Her oversized outerwear was unbuttoned at the bottom, revealing her growing baby bump, which was adorned with a gold cross and colorful jewels.
"Right now, being pregnant, some days you just feel like, 'Ugh, I just want to lay here on this couch all day.' But when you put on a little face and a little lipstick, you transform," Rihanna told People in February. 
"You put some clothes on, and it's like, when you look good, you feel good. I've heard that for a very long time, but it's true. It really can get you up off that couch and make you feel like a bad b**ch."
Rihanna and A$AP Rocky began dating after years of friendship in November 2020.
Since Rihanna split from her three-year boyfriend, billionaire Hassan Jameel, in January 2020, the couple has sparked romance rumors.
How many months pregnant is Rihanna?
Riri is thought to be around 3-4 months pregnant, as she has already shown off her stunning growing baby bump.
This means that the Savage X Fenty owner could give birth this summer, possibly in June or July. It's unclear whether she and her boyfriend are expecting a boy or a girl.
"I'm not going to buy maternity clothes. I'm not gonna buy maternity pants, jeans, dresses, or [do] whatever society told me to do before." Rihanna says.
Pregnant Rihanna at Fenty Beauty event
Rihanna looked stunning as she flaunted her growing baby bump at the Fenty Beauty launch at ULTA Beauty in Los Angeles on Saturday.
The singer, 34, looked bright at the event, where she wore a silver bracelet with long sleeves and a chain around her waist.