Jamie Foxx Dave Chappelle Impression is So Funny | Watch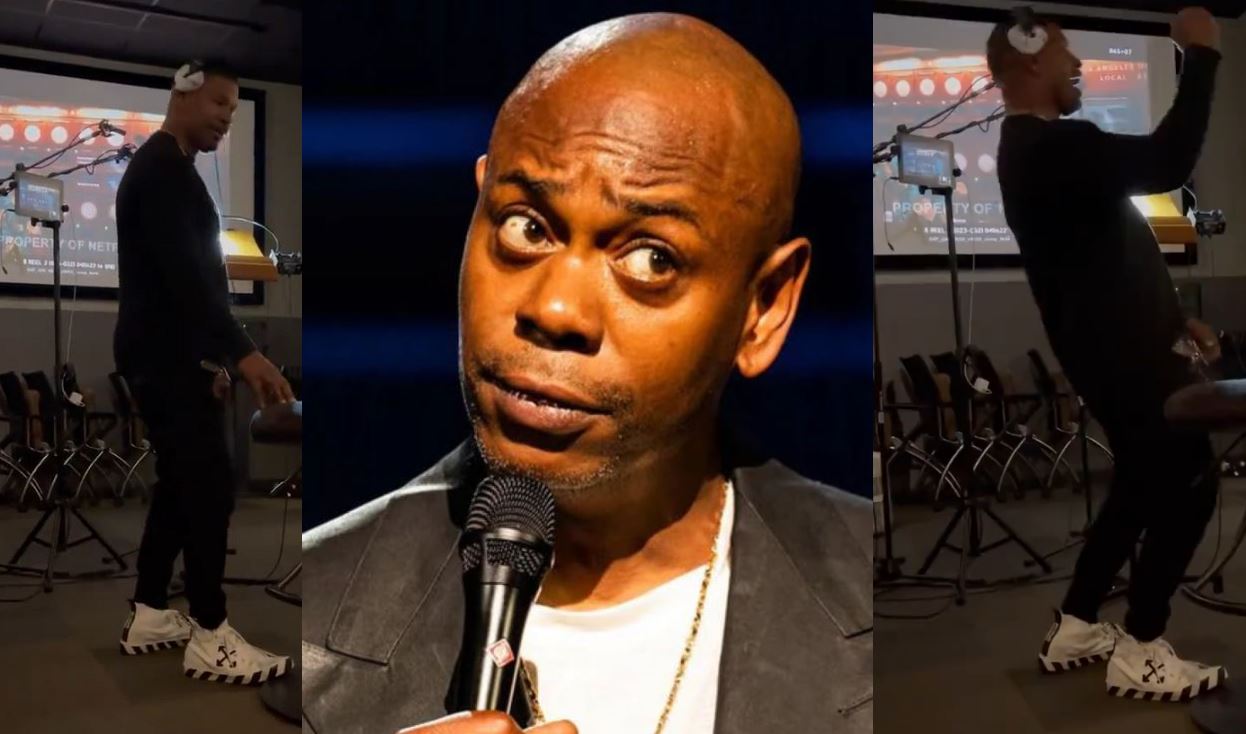 Jamie Foxx impersonates Dave Chappelle in a viral clip and we must admit the American actor is good. You can watch the video below.
Well, this is coming a few days after Dave Chappelle was attacked during his performance at the Netflix Is a Joke comedy festival in Los Angeles.
Audience members captured a video of someone storming the stage and attacking Chappelle.  The suspect, identified as 23-year-old Isaiah Lee, did not, however, escape in one piece.
The attacker was seen on a stretcher outside the Hollywood Bowl with an apparent broken arm, as well as bruises and blood on his face.
The man was allegedly armed with a fake gun that could release a knife blade, according to authorities. Lee's motivation has not been established by investigators.
The LA County District Attorney's office has declined to charge the suspect with a felony, according to TMZ.