What's Wrong With KSI Hairline?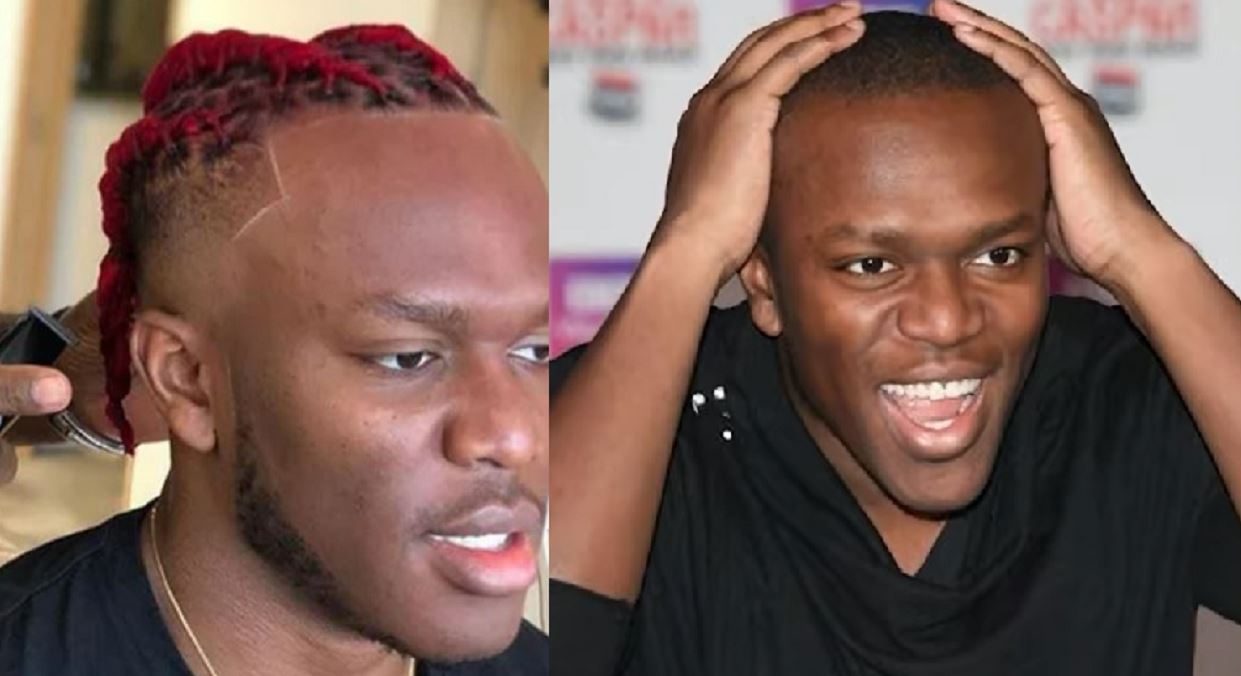 KSI is a YouTuber, rapper, and professional boxer. In boxing, He currently holds the ICB World Cruiserweight Championship in his first reign defeating his first opponent Swarmz on 27 August 2022. Well, there are still some things to know about him. Continue reading below.
| | |
| --- | --- |
| NAME | OLAJIDE OLAYINKA WILLIAMS OLATUNJI |
| NICKNAME | KSI |
| DATE OF BIRTH | 19 JUNE 1993 |
| AGE | 29 |
| PLACE OF BIRTH | WATFORD, HERTFORDSHIRE, ENGLAND |
| PROFESSION | YOUTUBER, RAPPER, AND BOXER |
| NET WORTH (2022) | $30 million |
We will be talking about KSI Hairline.
There have been several reactions from fans about KSI hairline. In some of his photos, the boxer could be seen wearing a bandana headband or a durag. Well, it's clear he is trying to cover his receding hairline.
In a video, a Hair Surgeon said the best thing KSI could do about his hairline is to perform a hairline lowering (It's used to lower the hairline, reduce the height of the forehead, and correct normal temple recession to create a more rounded hairline.)
Well, as a man it's hard to avoid a receding hairline because it can start to develop in men as they age. In many cases, hair loss, or alopecia, can be treated with surgery or medications.
According to Healthline, A receding hairline in men can occur at any time after puberty. Many men have a receding hairline by the time they reach their late 30s. The procedure typically begins above the temples.
The hairline then moves back across the top of the head. This frequently results in a ring of hair around the top of a bare scalp. On top, thinning hair may continue to grow.
A receding hairline can start above the temples as well, but the hair in the middle may stay closer to the forehead. This V-shaped hair growth in the front is commonly referred to as a "widow's peak."
Also, a receding hairline could be a hereditary trait. According to Mayo Clinic, Men who have a family history of baldness are more likely to lose their hair.
So that's the end of KSI's hairline. You can also read about KSI's recent fight below.
KSI wins TWO fights in one night after knocking out both Luis Alcarez Pineda and Swarmz.
KSI knocked Swarmz backward with a hard right hand inside the first ten seconds of the night's first fight.
In response, the rapper attempted a couple of insane swings but was effectively countered by the social media sensation.
Swarmz appeared completely out of his element in the first round, turning his back on KSI on several occasions.
KSI maintained his cool and boxed in a far more professional manner than in his previous fight with Logan Paul three years ago.
The defenseless Swarmz was hit hard by with a minute left in the first round. He was cornered by KSI. He got back to his feet and almost made it to the bell.
KSI performed press-ups in between rounds, demonstrating that he was unfazed by his opponent.
Within ten seconds of the start of the second, Swarmz was down again from a big left hook.
He accepted defeat this time and decided to sit out the count.
After winning the first of his two fights, KSI went backstage to prepare for the second.
He returned to the ring three hours later to face Pineda.
KSI launched an aggressive body assault on Pineda in the first 30 seconds of the second fight.
The Mexican claimed he had been shot in the back of the head, but this did not appear to be the case.
As the fight resumed, KSI dropped Pineda with a big right hook to the head.
After the fight, KSI went on social media to share his thoughts; "What an event. From start to finish there was entertainment throughout. Credit to all the fighters for getting in the ring. This is just the beginning for Misfits Boxing".