What's Wrong With SoLLUMINATI Hairline?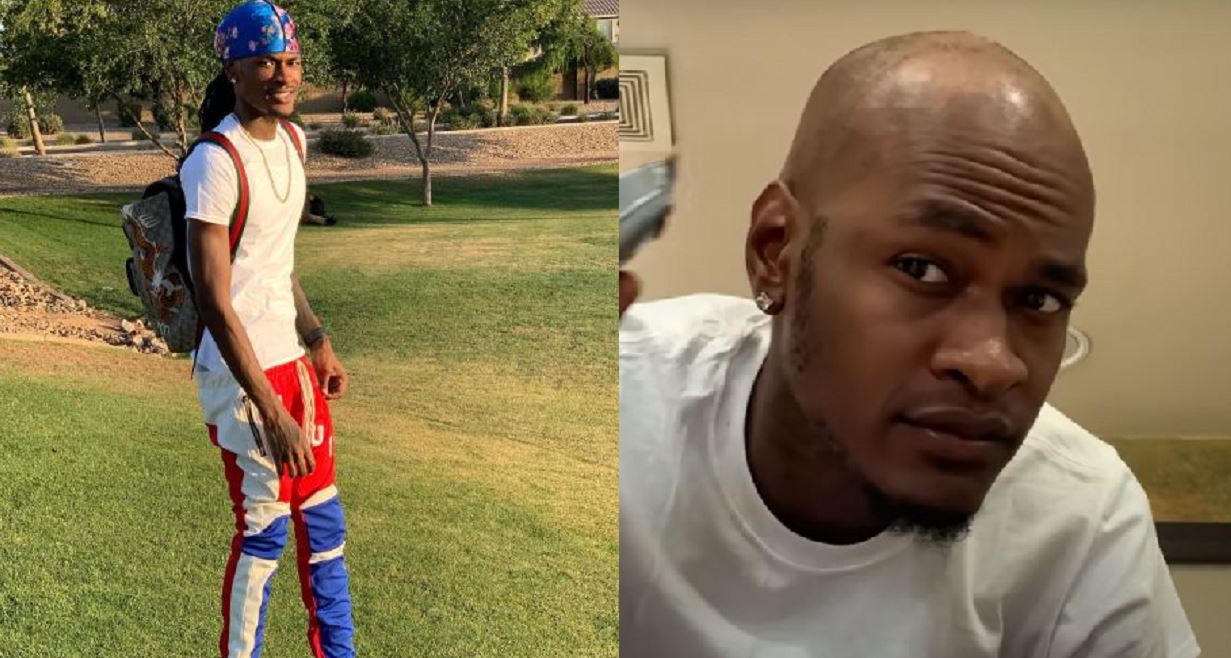 SoLLUMINATI is a YouTuber known for posting NBA 2K content on his YouTube channel. He has been able to gather lots of views and subscribers. Well, there are still some things to know about him. Continue reading below.
| | |
| --- | --- |
| NAME | JAVONTAY BAYNES |
| NICKNAME | SOLLUMINATI |
| DATE OF BIRTH | Oct 4, 1994 |
| AGE | 26 YEARS OLD |
| PLACE OF BIRTH | DETROIT, MICHIGAN U.S.A |
| PROFESSION | YOUTUBER |
| NET WORTH (2022) | $500,000 |
We will be talking about Solluminati Hairline.
There have been several questions about his hairline after it leaked on Youtube in 2019. Well, you would have noticed that Solluminati loves wearing a durag or cap. Speculations said he is bald.
In a 2019 viral video, Solluminati was caught without a hat at his sister's wedding. Looking at the picture above, his hairline looks ok but fans still had some things to say.
"Barber blessed my guy wit the extensions and spray", a fan said.
Another said; "SO you looked handsome at the wedding. Your barber hooked you up. These barbers out here saving lives like these beauticians now. Why not! It looks nice!"
However, on Jan 30, 2021, Javontay cut his hair bald in a Youtube video. "There is no such thing as being ugly, as long as you love yourself, accept yourself." He said.
Solluminati said when he cut his hair bald he cried but since then he had a sense of relief. "I feel good as hell right now, I'm actually smiling and am happy", He added.
In another video, he talked about how he went on his first date with his hair bald. You can watch the video below.
So the speculations are right, Solluminati is actually bald.
You can also read about Solluminati's girlfriend below.
Who is Solluminati's Girlfriend?
As of 2022, Solluminati is single.
However, in 2008 Javontay was in a relationship with OmgYoAsh (real name is Ashley Marie). Ashley was also a YouTuber who used to serve in the US Navy.
They started dating in 2008 but split up after a year. They made several interesting videos together while they were still dating.
Javontay posted a video explaining the main reason for their split.
"Ash became a problem to my career because she was just like, mentally… just mentally draining me man. She suffered from depression and she just be having these breakdowns like you all see she having on her videos."