Solluminati brother, Gawd Triller is Dead in Car Crash, He was 24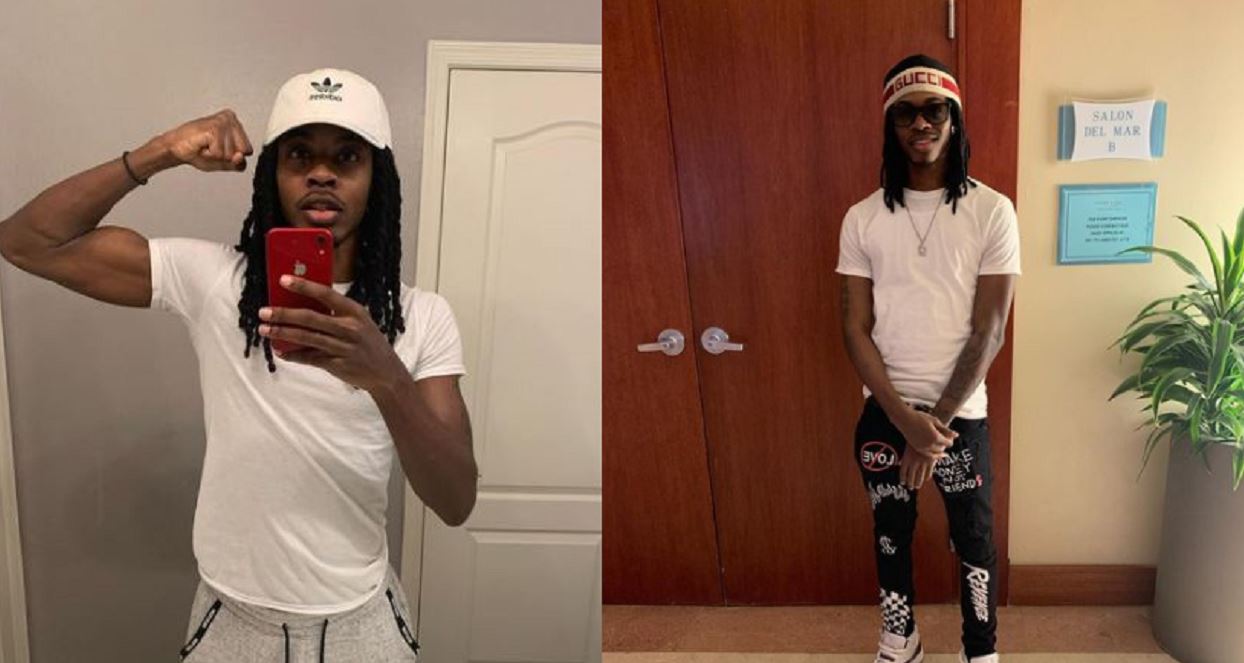 YouTuber Gawd Triller is dead. According to his family, he died in a car crash. He was known for his video game basketball skills.
On Instagram, his sister, @brisimonee, posted a video of the car accident on Interstate 94. "Can't believe you gone bro. I'm literally hurting so bad, I feel so empty without you here", She wrote in the caption.
"You was my dawg , I want you back so bad maaan , my eyes hurting from crying maaan I can't even hear yo voice .
"See you nomore bro . I'm so f**king heart broke bro come back to me . I miss you so much bro , my twin my best friend . I'm writing this crying my eyes out , REST IN PEACE BABY".
The streamer was well-known for his abilities in the basketball simulation game NBA2k.
Gawd Triller Car Crash
Michigan State Police confirmed that the crash happened around 2.25 am on Saturday.
The driver of a Ford Fusion crashed into the center median barrier of I-94 near Mt. Elliott Street.
According to a post by Metro Detroit News on Instagram: "State Police are investigating a 6-vehicle crash that left 2 people dead on I-94 in Detroit.
"The incident occurred early Saturday morning on I-94 near Mt. Elliot. Officials say that a Ford Fusion and a Kia got into an accident. Two occupants of the Ford Fusion then got out of their vehicle.
"A driver of a Jeep Liberty who was driving in the left lane of I-94 struck both of the Fusion's occupants and came to rest up against the Fusion."
The Ford was then rear-ended by a Kia, police said.
A man and woman from the Ford stood outside their car which was blocking the left lane.
Police said that the driver of a Dodge Charger stopped to help when a Jeep Liberty in the left lane hit the man and the woman from the Ford.
The two were pronounced dead at the scene, police said.
A black Kia SUV then sideswiped the Ford and Dodge before stopping at the right median wall.
The charger was then rear-ended by a driver in a GMC SUV, according to police.
Police arrested the Jeep driver who showed signs of impairment and a blood draw was requested.
The driver of the black Kia was taken to the hospital for treatment and a blood draw.
RIP Gawd Triller
Rip Gawd Triller is trending on Twitter as followers share their condolences.
"RIPGawdTriller This doesn't even feel real. I literally just talked to him last night and now I was just told this tragic news. My heart goes out to his family." One wrote.
Another said "RIP Gawd Triller man this thing is actually heartbreaking, praying for his family and friends ."
Another fan also said; "RIP Gawd Triller…he really was one of the realist and most genuine people in the 2k community…he always showed me mad love and support and i was proud of him and everything he accomplished at such a young age. He didn't deserve this man why do people have to drink and drive".
Gawd Triller joined YouTube in August 2010 and has amassed over 500,000 subscribers on the platform.
He also has over 40,000 followers on Twitter.