Video: Lil Reese "pulls a gun" on 6ix9ine on IG Live, says "You Gon Die"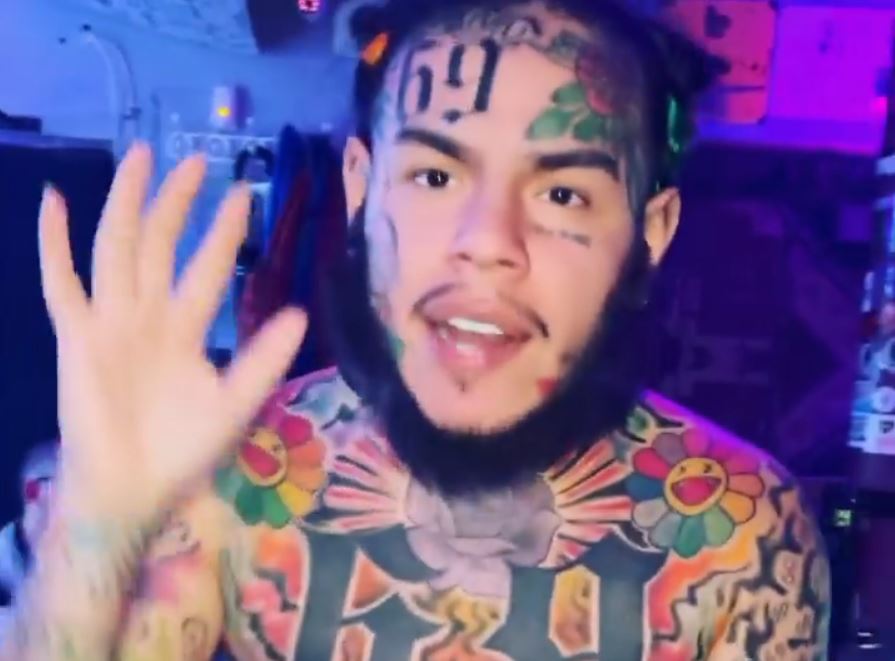 6ix9ine got into a heated argument with Lil Reese during an Instagram Live. –This is has made Twitter reacting.
The "Fight" went intense when 6ix9ine defended himself for dissing King Von in his song 'Zaza.' Lil Reese showed his gun to 6ix9ine while the argument continued.
"Bro put that shit away," 6ix9ine told Lil Reese.
"You are too internet bro," Lil Reese's friend told 6ix9ine. "You are not even in the hood for shit to happen to you."
"You gonna die when I see you, i will go to jail respectfully" Breezy told 6ix9ine.
This is coming few days after Meek Mill and 6ix9ine Tekashi almost went physical in a parking lot. In the video which was shared on Twitter & Instagram, 6ix9ine was ranting at Meek Mill while the securities tried holding him back. 
Twitter reacts to Lil Reese and 6ix9ine
Lil Reese and 6ix9ine Instagram Live argument has made hip-hop fans reacting.