6ix9ine Gives Out $10,000 to Kids in adorable video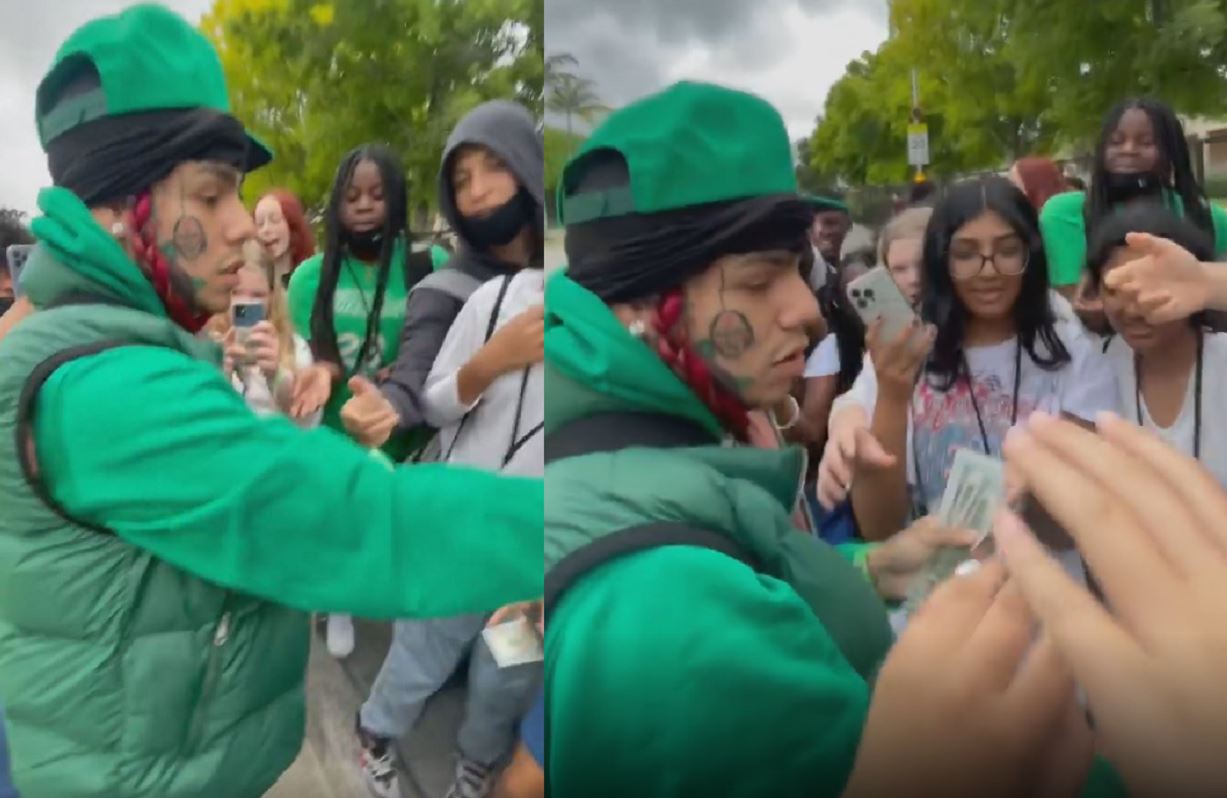 There is a video going around on the internet that shows 6ix9ine also known as Tekashi69 giving $10,000 to kids.
The video has gotten over 1.2 million views in the last 1 hour.
"Was on my way to by some coffee & I randomly stopped and gave out 10,000$ to some kids who were getting out of school. 40,000 to go this week. #GINE". He wrote on Instagram.
Well, this is coming a few days after he rendered help to a family in Mexico by giving them a million dollars. "I GAVE A FAMILY 1,000,000 dollars … this family didn't have water or electricity," He wrote on Instagram.
The family who did not expect the huge help from the rapper were in tears as they received the life-changing sum of money. The video got over 10.8 million views on social media.