Antlers: Who is the Bully, Name & Death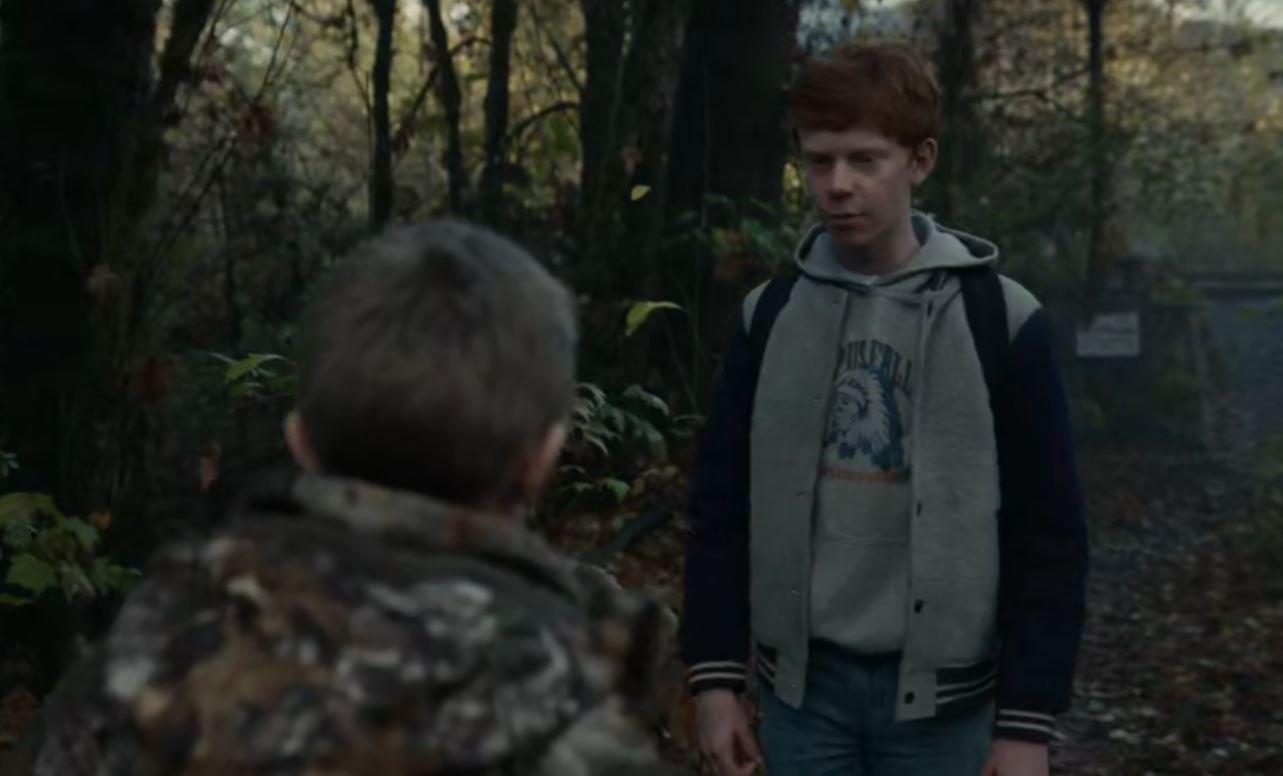 What is the name of Antlers bully and how did he die? The story follows a school teacher who assumes one of her students is dealing with personal issues at home, not realizing that the kid is hiding a dangerous thing in his home.
In Scott Cooper's Antlers, a meth dealer named Frank (Scott Haze) slowly transforms into a Wendigo while caring for his two sons. Frank's need for human flesh kills his humanity swiftly, leading his son Lucas to put him in a room with his infected younger brother, Aiden, and feed them both animal parts. Antlers offer some grisly kills as the beast inside starts to become unrestrained.
Antlers Bully
The name of the bully in antlers is Clint Owens (Cody Davis).
Clint, the teen bully, harasses Frank's son, Lucas, at school, and Lucas pranks him back, prompting Clint to attack the boy in the adjacent forest in the small Oregon town.
Frank, on the other hand, transforms into the Wendigo and flees. From a branch, he keeps an eye on Lucas before leaping down and munching on Clint.
Antlers has generated $10.6 million in the United States and Canada, and $7.7 million in other regions, for a total of $18.3 million worldwide as of December 13, 2021.
Antlers was released in the United States and Canada alongside Last Night in Soho and the expansion of The French Dispatch, and it was expected to gross roughly $5 million in its first weekend from 2,800 screens. The picture grossed $1.7 million on its first day and $4.2 million on its second, placing it seventh at the box office. The film's second-weekend box office saw a 53 percent decline to $2 million.