'Home Team': Meet Sean Payton Son Connor and Daughter Meghan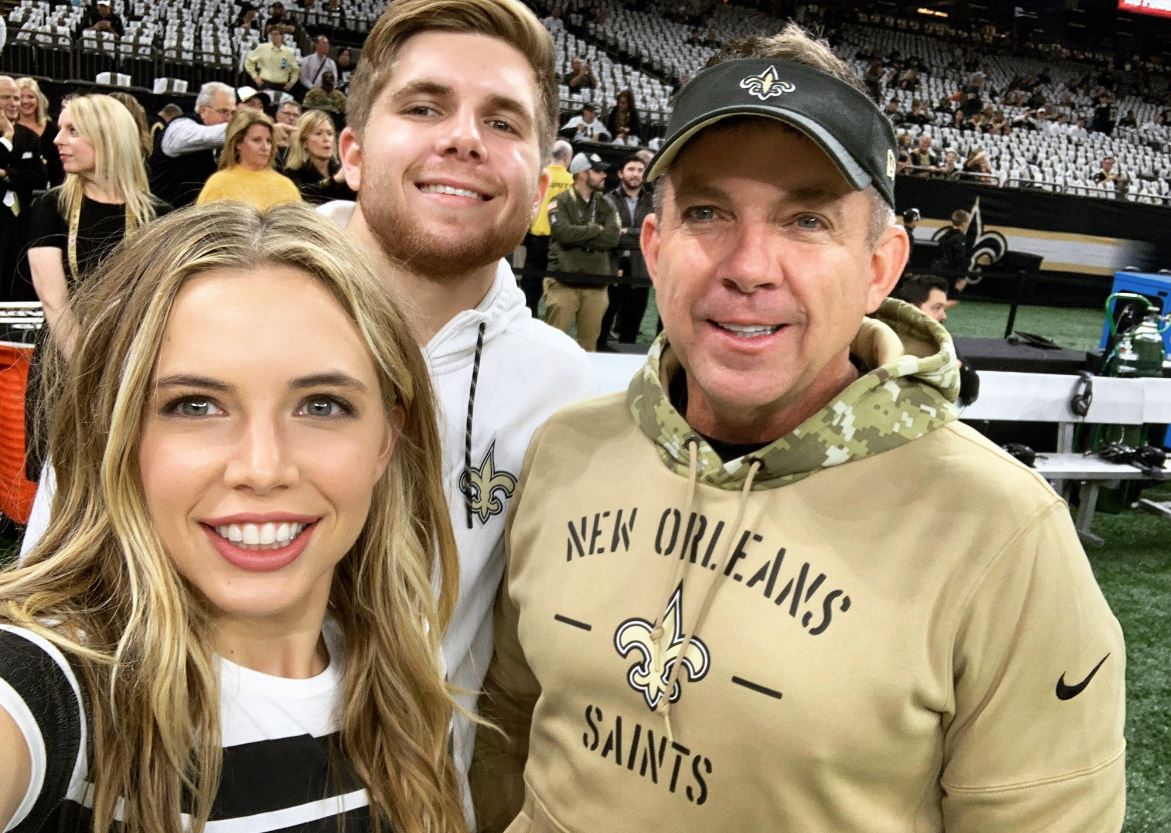 The 'Home Team' movie is based on a very real situation that happened to New Orleans Saints head coach Sean Payton. Who is Sean Payton son Connor Payton and daughter Meghan Payton?
Payton was suspended from the NFL for a year in 2012. He moved to Texas to coach his son's young football team as a result.
Who is Sean Payton?
Payton has been the head coach of the New Orleans Saints since 2006, and in 2009, he led the team to its first-ever Super Bowl appearance — and its first-ever Super Bowl victory. He is still the head coach, however he was suspended for the whole 2012 season for his role in "Bountygate."
What is the "Bountygate"?
Following the Saints' Super Bowl victory, it was revealed that some members of the New Orleans Saints' staff paid bounty payments as part of a program that rewarded players for hits and injuries on opponents that forced them out of the game.
After a stalled investigation, the NFL eventually determined that 22 to 27 defensive players on the team participated, some receiving payouts ranging from "$1,500 for a 'knockout' hit and $1,000 for a 'cart-off' hit, with payouts doubling or tripling during the team's three playoff appearances," the league said in a statement.
The ringleader of the scheme was revealed as defensive coordinator Gregg Williams, who was eventually suspended by the league for a year.
Payton was suspended without pay for the 2012 season for failing to prevent the illegal transactions, denying the program existed and attempting to "encourage the false denials by instructing assistants to 'make sure our ducks are in a row,'" according to the official statement. 
Payton moved to Dallas in 2012 to spend more time with his two children and ended up as the offensive coordinator for his son's middle school football team.
Watch the 'Home Team' trailer below:
Sean Payton has a daughter, Meghan (born 1997), and son Connor (born 2000).
Sean Payton Son Connor Payton
Connor Payton is an American football player and the son of Sean Payton, a former NFL player who is now a coach.
When Sean was suspended from the NFL, Connor was coached by his father when he was in sixth grade.
Connor is 21-years-old.
Sean Payton Daughter Meghan Payton
Meghan Payton is a Sports Reporter and the daughter of Sean Payton.
She was a member of the Argyle Liberty Christian School cheerleading squad. She began college in 2015 at Pepperdine University in Malibu, California, majoring in media broadcasting and sports broadcasting.
Payton tested positive for COVID-19 on March 19, 2020, according to reports. He was the NFL's first confirmed case of COVID-19. Payton revealed on March 26 that he had tested negative for COVID-19 and had been cleared.