'See For Me': All People Who Died and Survived in the Home Invasion Movie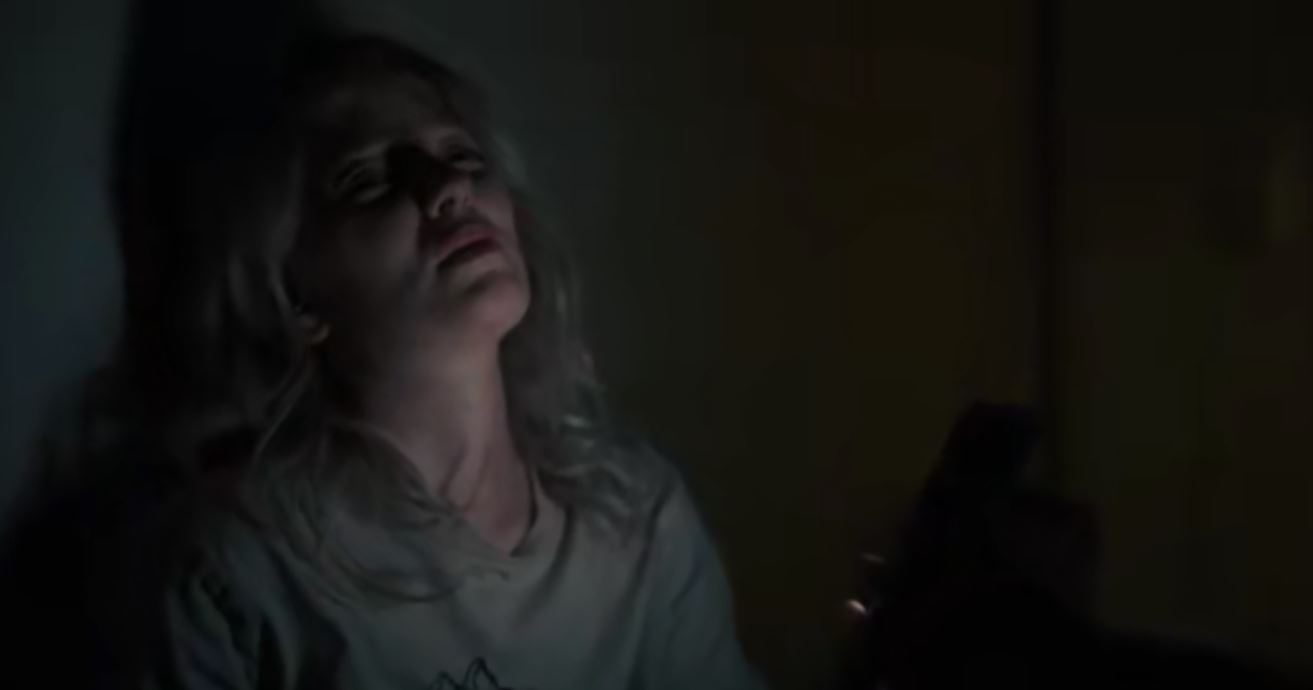 Was anyone dead, alive, or survived in the 'See For Me' Movie? Let's take a ride into the movie but note that there are spoilers ahead.
Sophie, a young blind woman who is cat sitting in a posh property in upstate New York, is played by Skyler Davenport. Sophie's daily routine is turned upside down when she is forced to survive three home invaders.
Sophie's only protection is a smartphone software called See for Me, which connects her to Kelly (Jessica Parker Kennedy), a gamer who must use the app to see Sophie's surroundings and guide her actions.
The film is part of a rising subgenre of horror focused on people who have disabilities but aren't limited by them. See For Me is a thrilling home invasion thriller that takes a risk by presenting viewers with a convoluted protagonist.
Let's see who died and Survived in the movie.
1. Police Officer
The first person to die in the movie was a female police officer who came to Sophie's rescue after she dialed the 911 call. The officer did not find an intruder in the house after a thorough search but she was certain Sophie was hiding something. She was about to leave after she got another call from her fellow officer saying a call (from Kelly) was forwarded from a Florida precinct about a blind girl in need of help from 3 home invaders.
The female officer went back into the house to arrest the men when she met her end.
2. Three Home Invaders
The three men who invaded the house were shot by Sophie with the help of Kelly who was assisting her through the 'See for me' app.
The gamer Kelly (Jessica Parker Kennedy) was a veteran in the twenty-second infantry as a combat engineer in Iraq.
3. Debra Ex-Husband
After the SAVE was blasted open by one of the thieves who was already dead, Sophie called Debra (Laura Vandervoort) ex-husband and told him about the completion of the job. He rushed down to the house trying to convince Sophia into collaboration but it all went sideways — 18-year-old Sophie decline the offer.
Debra Ex brought out a gun in a plan to take Sophie down but she was smarter. She deceived him with a phone call before taking a shot at him. He survived, Sophie eventually hit him with metal during a struggle.
Who Survived?
Sophie survived.
At the end of the movie, Sophie had a video call with Kelly during her preparation for the Paralympics. Sophie's friend, Cam (Keaton Kaplan) was with her on the hill during the Ski ride.
The production of the film was temporarily halted because of the COVID-19 outbreak in Canada in 2020. It was first shown to distributors at the American Film Market in 2020, followed by a public premiere at the Tribeca Film Festival in 2021.
Rating: 2.5 out of 5 (OK)