Is 'See For Me' Android or iPhone App? (Fake or Real)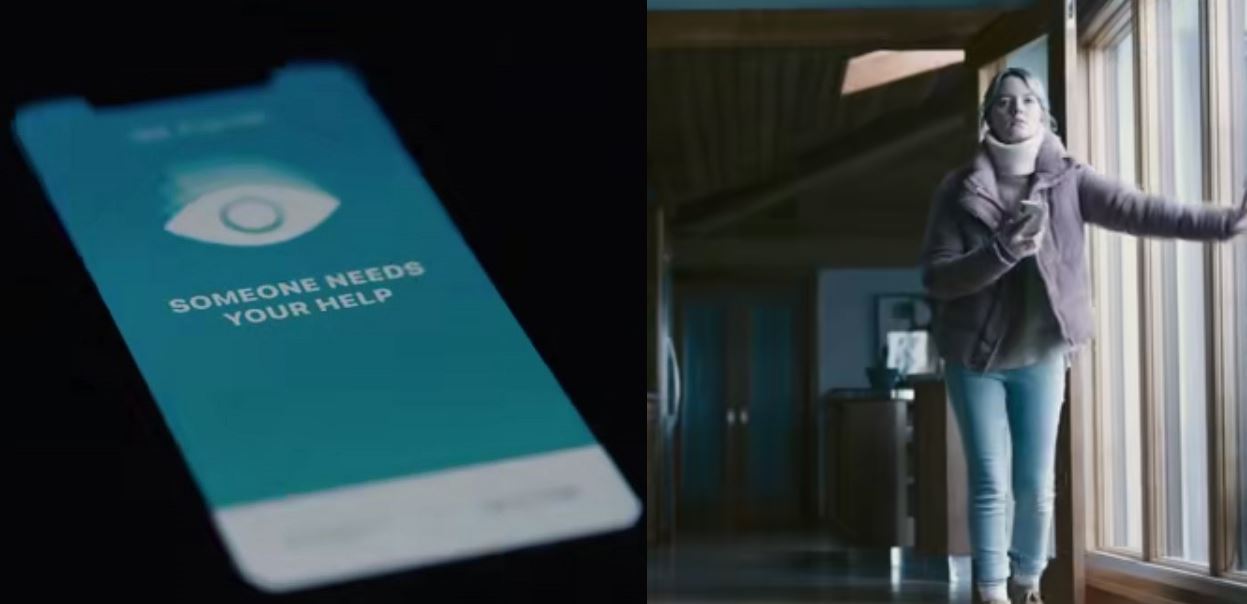 See for Me is a Canadian movie released in 2021. Is the 'See For Me' app on android or iPhone? Let's get into detail but also watch out for spoilers.
Sophie is a visually impaired teen who is housesitting for a wealthy client when three criminals break into the house to rob it.
Sophie's only defense is a smartphone app called See for Me, which connects her to Kelly (Jessica Parker Kennedy), a gamer who must use the app to see Sophie's surroundings and guide her actions.
Sophie Scott (Skyler Davenport) was an 18-year-old skier who won several championships but her dream was destroyed after she was diagnosed with Retinitis Pigmentosa (an eye disorder that causes progressive vision loss).
In the movie, Sophie is locked out of her house shortly after activating the security system, and she has no choice except to install the application "See for Me," which was recommended by her mother.
The app introduces her to veteran Kelly, whose assistance in ensuring Sophie's safety.
Sophie saves Kelly's phone as a priority contact after Kelly assists her in re-entering the residence. Sophie's visual help is provided by Kelly.
Kelly was once an army in the twenty-second infantry (combat engineer) in Iraq.
Is the 'See For Me' app fake or real?
The See For Me app is not real.
According to the movie, The See for Me app is for the blind and visually impaired.
It connects to a sighted helper on demand for visual assistance in a live video call.
Also, a search in the Apple App Store and Google play store shows the app does not exist.
'See for me' simply refers to how Kelly acted as Sophie's visual assistant.
The development of the film was momentarily halted because of the COVID-19 outbreak in Canada in 2020.
It was first shown to distributors at the American Film Market in 2020, followed by a public premiere at the Tribeca Film Festival in 2021.
Next, is Felis Salamandra cat real or fake? (Fact Check).