Who is Lacey Holsworth? 8-year-Dies Of Cancer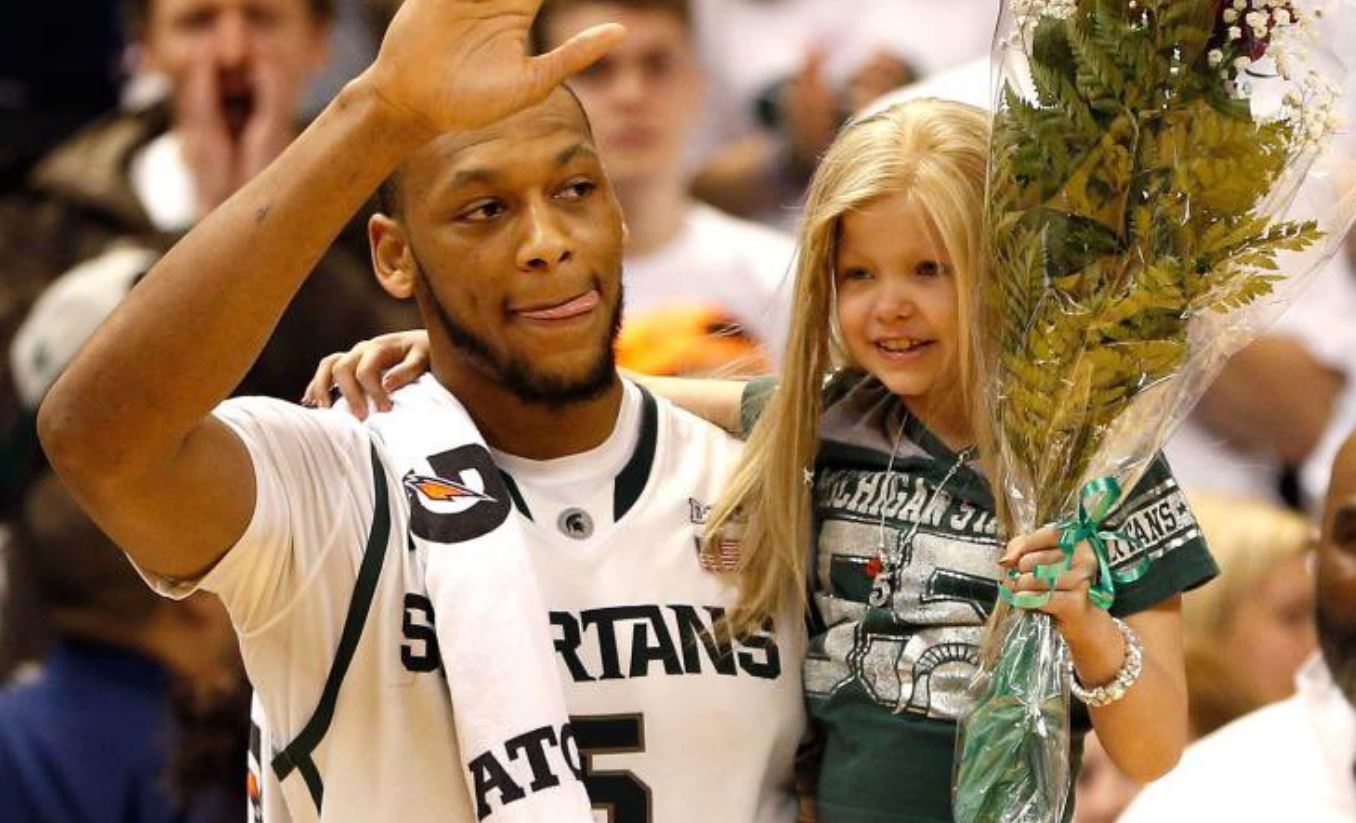 Adrian Payne, a former Michigan State standout and NBA first-round selection, died Monday morning after being shot, according to officials in Orlando, Florida. He was 31 at the time.
However, lots of people are asking about the details of Lacey Holsworth after she was seen with Payne before his death. Read more below.
Who is Lacey Holsworth
Lacey Holsworth, an 8-year-old cancer sufferer nicknamed "Princess Lacey," died in 2014 after forming a relationship with the Michigan State basketball team and star player Adreian Payne.
Lacey died "with her mommy and daddy holding her in their arms" at their St. Johns, Mich., home, according to her father, Matt Holsworth.
Lacey Holsworth was diagnosed with neuroblastoma, a fetal-nerve cell cancer, and had to wear a blond wig due to hair loss induced by treatment. She met Payne in the hospital for cancer treatment and felt an instant connection with him.
"She loved unconditionally and without hesitation," Matt Holsworth said. "Spreading her love and smile throughout the world. … Please don't let her love and smile fade."
Back pain while dancing in 2011 led to the discovery of a football-sized tumor that had engulfed her kidney. After another tumor wrapped around her spine, her father had to carry her into a hospital on Dec. 28, 2011. She lost feeling below her belly button and couldn't walk on her own for several months, a long stretch that included the first of many visits from Payne. ABC News reported.
Lacey had been a huge supporter of Payne, and he reciprocated by becoming a close friend, visiting her at the hospital and inviting her to games.
"Words can't express how much I already miss Lacey," Payne said in a statement at that time. "She is my sister, and will always be a part of my life. She taught me how to fight through everything with a smile on my face even when things were going wrong. I'm a better man because of her.
"She said she first liked me because of my smile, but it's her smile that made America fall in love with her. I know she's smiling and dancing in heaven right now. My princess is now an angel."