Afghanistan Students showed up in school but teachers told them 'goodbye' in viral photo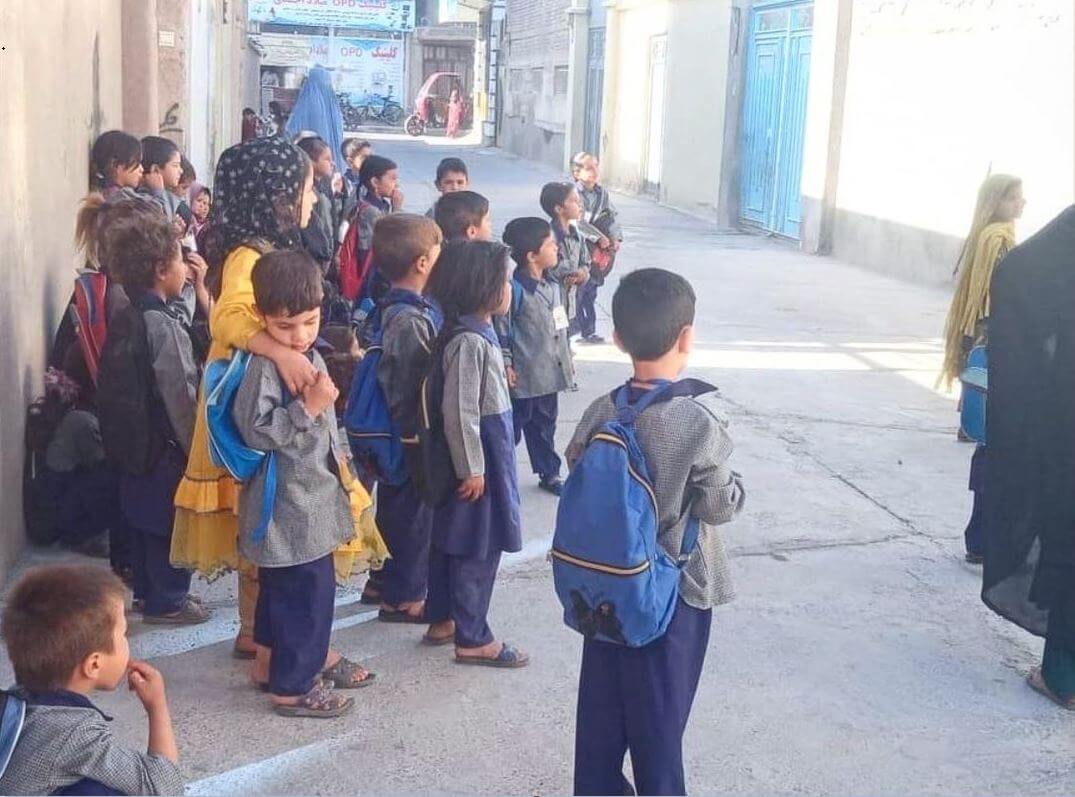 There is a viral photo going around the internet where teachers told their students goodbye after they showed up in school. The security issues in Afghanistan are alarming.
The photo which was shared by Mariam Maz Hakim, An Afghan Australian Radio presenter in Duba has sparked massive reactions on social media. She wrote: "A photo of a school closed due to security issues. The students showed up anyway. All teachers said goodbye to their female students who won't be allowed to go to school anymore. A numbing helpless feeling. #afghanistan".
Maz Hakim hosts Maz & James Hitlist 2020, the number 1 night show in the Middle East.
Twitter Reactions
The photo which was reshared on Twitter by Actress Azita Ghanizada has piled up reactions.
"Reading this made me really sad. It ain't a rose garden at times in the UK but the kids can have an education. This just sucks". A man said.
Another said: "Taliban has shut down all schools to reopen them later with new rules which are according to the Shari'ah This is just temporary closure during the transfer of power Stop creating a scene"
A lady wrote: "Thousands of girls with the dream of becoming something and living the good life has just come to an end overnight. Disheartening"