Andykapt: TikToker Andrew Dawson allegedly dead after "giant" video record on mountain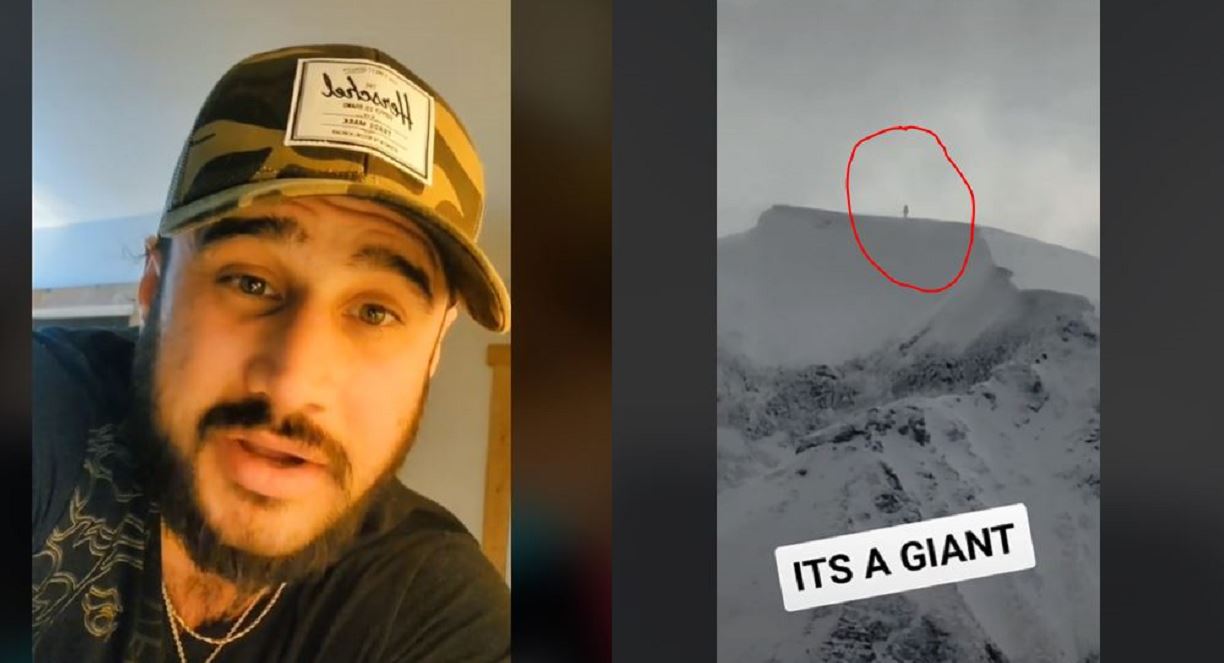 According to reports, a TikToker named Andykapt (real name Andrew Dawson) died shortly after allegedly filming a giant on a mountain — but there is absolutely no proof for this.
In a video he published on April 10, Andrew claimed to have seen a "giant" atop a snowy mountain in Canada.
He's zooming into what appears to be a bit of a giant person in the video as he drives along, but since he's so far away, it could be anything.
"It's a person dude," He said.
"No seriously, pull over. It's a person standing there."
Watch the video below:
"Did you see how far away it is, how far I have to zoom", He said in another video.
When the video went viral, Andrew said he would get closer and find a better angle before requesting assistance in obtaining a helicopter.
He continued recording himself over the following days as he attempted to film the strange "giant" after the original video received millions of views.
The situation then became a little strange when Andrew claimed a CIA agent stopped him twice and claimed he was "trespassing" and blocking the road.
After going quiet for a while, Andrew shared an official update on May 7 in which he stated: "I'm not dead, I have not disappeared. I have just been busy with life."
"Sorry to disappoint everyone but all the videos that I posted were scripted. They were just fake, they were just strictly for entertainment,"
In the subsequent video, he contradicted himself by claiming that the videos were real. He said, "you might not see me ever again, my videos weren't fake".
Now, rumors claiming that Andrew Dawson passed away on July 1 are overrunning TikTok, but there is absolutely no evidence to support this.
His last video was of an odd wooden structure on top of a mountain that he captioned "military" on May 18. Since then, he hasn't shared anything new on TikTok.