Ex-Trump Chief of Staff Mark Meadows to stop Cooperation with Jan 6 committee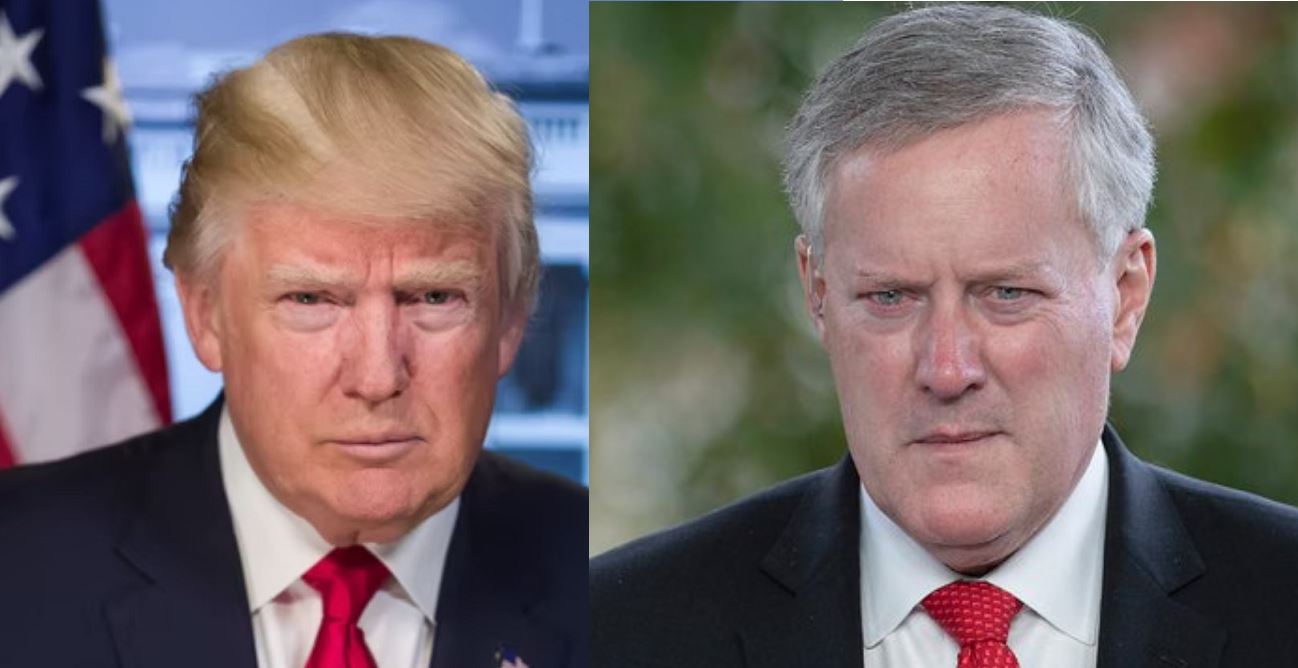 Former White House chief of staff Mark Meadow no longer plans to cooperate with the House committee investigating the Capitol riot that took place on Jan. 6, according to a letter from his attorney to the panel, which was obtained by CNN on Tuesday.
"We agreed to provide thousands of pages of responsive documents and Mr. Meadows was willing to appear voluntarily, not under compulsion of the Select Committee's subpoena to him, for a deposition to answer questions about non-privileged matters. Now actions by the Select Committee have made such an appearance untenable," the letter from George J. Terwilliger II stated.
"In short, we now have every indication from the information supplied to us last Friday – upon which Mr. Meadows could expect to be questioned — that the Select Committee has no intention of respecting boundaries concerning Executive Privilege," Terwilliger added.
Meadows' attorney, George Terwilliger, informed the committee on Tuesday that his client would not be appearing for a deposition, saying the committee was seeking information that he claimed should be protected by executive privilege.
The committee announced last week that Meadows was planning to comply with a subpoena requiring him to turn over documents relating to the January 6 riot and answer questions in a deposition, despite Meadows for weeks indicating he would not cooperate.
Meadows long missed his initial October deadlines to turn over information to the committee, leading Rep. Bennie Thompson (D-Miss.), committee chairman, to send a letter to Terwilliger on November 11 warning of possible contempt charges if Meadows continued to ignore the committee's requests. Forbes reported.
When asked about potential contempt charges, Terwilliger told Fox News that Meadows "will cross that bridge" when he comes to it.
Read the full report at CNN.