Haoyang Lake Wetland Park in China real or fake?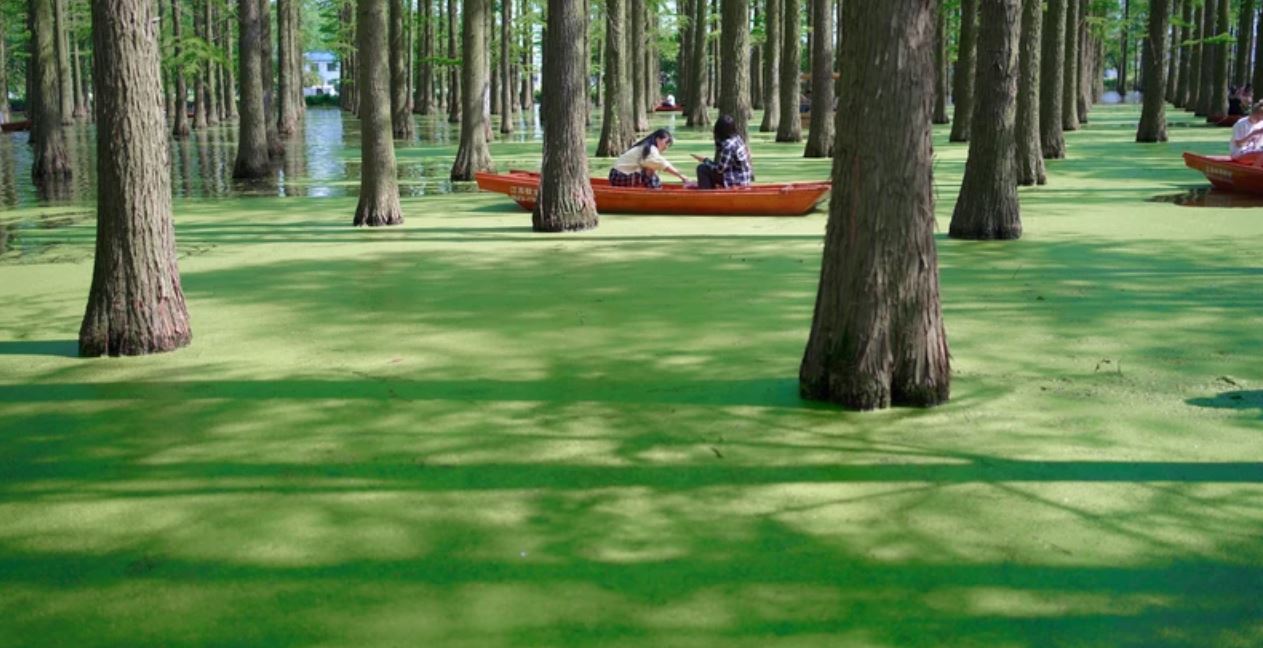 We believe you have seen videos and pictures of the Haoyang lake wetland park in China and you wondering if it's real or fake, you are in the right place.
There have been several questions concerning the park.
What's the Haoyang Lake all about?
The name of the park is Jiangsu, Yuyang, or Luyang Lake Wetland Park and it is located in the Jiangdu district of Yangzhou, East China's Jiangsu province.
The Luyang Lake Wetland Park is well-known for its dawn redwood forest.
The park is a natural oxygen bar with a high afforestation rate and over 70 bird species. Visitors can row boats in the park and take in the beautiful autumn scenery.
Forest bathing, also known as shinrin-yoku in Japan, was introduced as a national health program by the country's government in the 1980s.
Haoyang lake china location
The lake is located in Yangzhou's Jiangdu district, Jiangsu province, East China.
Is Haoyang Lake real or fake?
The Haoyang Lake is real.
The park has a river ditch, fish pond chess cloth, clear river water, beautiful scenery, and a rich water style.
Water forests, wetland scenery, agricultural and fishing style, world wonderland, organic food, ornamental, leisure, entertainment, and other projects are featured in the park.
There are bamboo sea dense forests and thousands of mu of blue waves, primarily based on water-resistant tree species, cedar, cedar, and so on, especially on the nearly ten kilometers of embankment.