Jan 6th organizer Ali Alexander Served 'HOT' Civil Lawsuit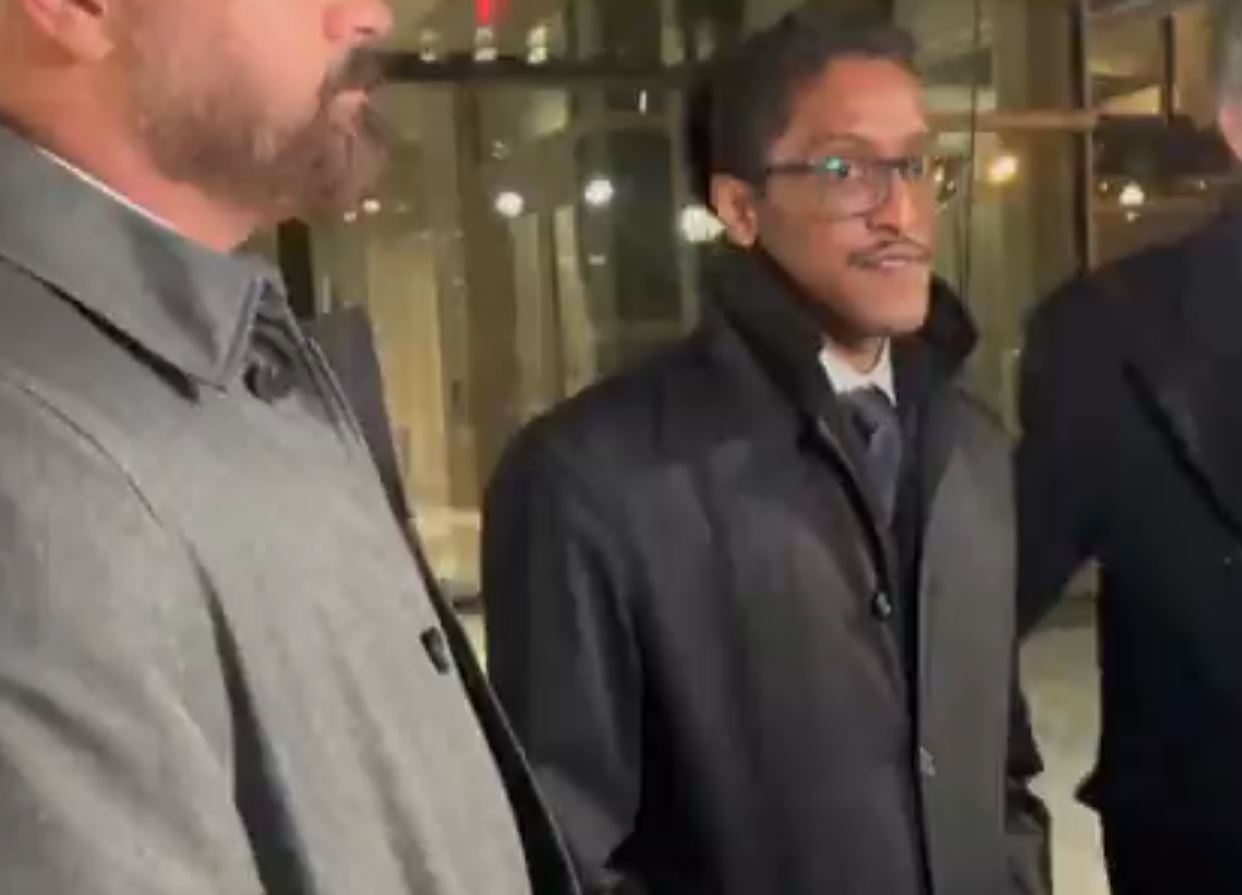 Ali Alexander, the Jan. 6 organizer and "Stop the Steal" leader, was at a federal office building on Thursday morning to be deposed by the House select committee investigating the Capitol riot.
Alexander left his eight-hour closed-door deposition with more legal problems than when he arrived, as two eager process servers working on the same legal case stood waiting to hand-deliver documents to him once he emerged from the deposition.
"Mr. Alexander, I have a summons for you. I have a summons for you," one of the process servers said. "Please know this is a valid service of process."
"I have a summons for you. Please take it," the server added, "or I'm just going to have to leave it on the hood of your car."
"That's an Uber!" Alexander said in response to the possibility of the legal documentation being left on the vehicle's front hood.
Who is Ali Alexander?
Ali Alexander (born Ali Abdul-Razaq Akbar) is an American conspiracy theorist, far-right activist, and social media figure.
Alexander is a co-founder of Stop the Steal, a campaign that promotes the baseless conspiracy theory that Joe Biden's victory against Donald Trump in the 2020 US presidential election was due to massive voter fraud. He also assisted in the planning of one of the protests that preceded the siege of the US Capitol in 2021.
Alexander has been referred to as a Republican operator, a far-right figure, a right-wing provocateur, and a member of the New Right, among other things.
Alexander "has a history of dog-whistling to the nationalist fringe of the MAGA movement," according to the New York Observer in 2018. Alex Jones, Roger Stone, Jacob Wohl, and Laura Loomer are among the far-right figures with whom Alexander has collaborated.
Alexander was one of the organizers of a rally outside the United States Capitol building in Washington, D.C. on January 6, 2021, the day of the Electoral College vote count.
After Trump stated that protests during vote counting "would be crazy," Alexander dubbed his rally the "Wild Protest." At least four pro-Trump rallies were scheduled for the same date and venue.
He organized the rally with Caroline Wren, a veteran Trump campaign fundraiser who was hired by Publix supermarkets heiress Julie Jenkins Fancelli to coordinate her $300,000 donation to the event, which was part of a total budget of $500,000.