Karen faces neighbor over Tigger flag in viral Tiktok video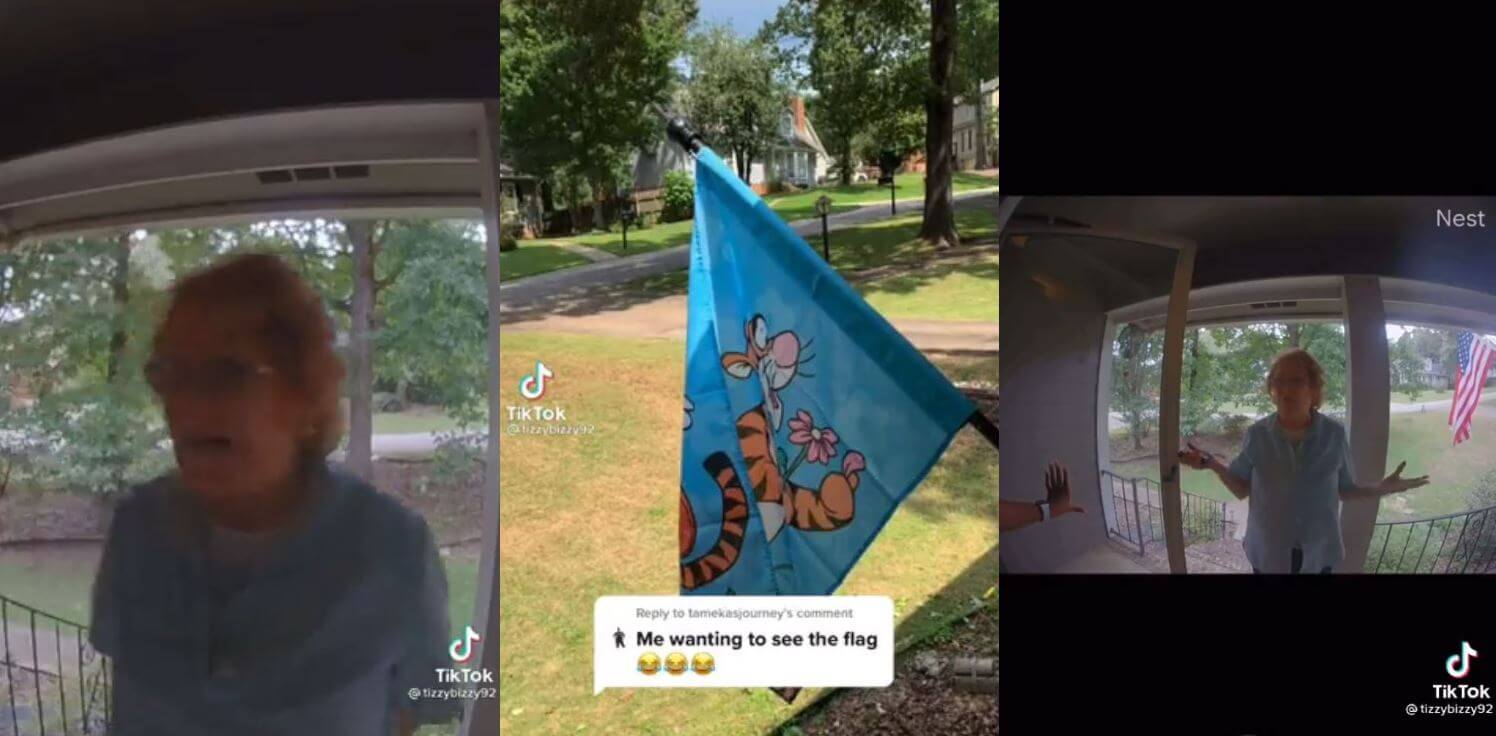 A Karen was seen talking to a neighbor in a Tiktok video about a flag featuring the fictitious Disney mascot Tigger (Winnie the Pooh) outside their home.
The video which was posted by TikToker Ambrosia or @tizzybizzy92 showed a Karen knocking on her front door while she made an argument over the Tigger flag.
"I want to talk about this Tigger flag, I don't like it," Karen said.
When the white karen was asked why she didn't like the flag, She said "The American flag was 'real nice'" before going on to describe a number of aspects of Ambrosia's house with which she evidently disagreed, claiming that she had never complained about the "shrubbery being trimmed" or "the back yard."
"And we have rules. I don't want to have to go find out what they are, but I don't like that." The Karen added.
Ambrosia pointed out that their area did not have a homeowner's association, but Karen insisted on "community rules." She added, "It's called Williamsberg something".
Ambrosia stated respectfully that she was entitled to her viewpoint, but Karen disagreed. She left Ambrosia's property with the promise of 'finding out about the regulations.
There have been several reactions on Twitter after the video went viral.
"Who thought it was going to be a BLM flag. No. It was Tigger. The lady has a problem with Tigger. God bless you, the homeowner. Don't think I could have been that nice." One said.
Another said "Wait…she called Tigger a terrorist flag?? I was expecting it to be at least a Pride flag or something"
A man said: "I don't live in your house, I don't pay the taxes of your house, but I want that flag removed because I don't like it. The amount of self-entitlement that woman display is astonishing."
A woman said: "That woman who answered the door is a much nicer person than me."
Another said: "OK, let me get this straight. People hang decorative flags in their gardens, in their yards, all year long but your Tigger flag is a problem? I think she has a different problem she's not really voicing."
Kentrell McNeal, 15, killed in Chicago Shooting
Two Chicago high school students were killed in gun violence in Chicago on Tuesday. 15-year-old Simeon High School student, Kentrell McNeal has been identified as one of the deceased.
 McNeal was pronounced dead at 9:33 a.m. Wednesday.
McNeal and the 14-year-old boy were attacked while sitting in a car around 6:30 p.m. in the 5200 block of South Lake Park Avenue. According to Police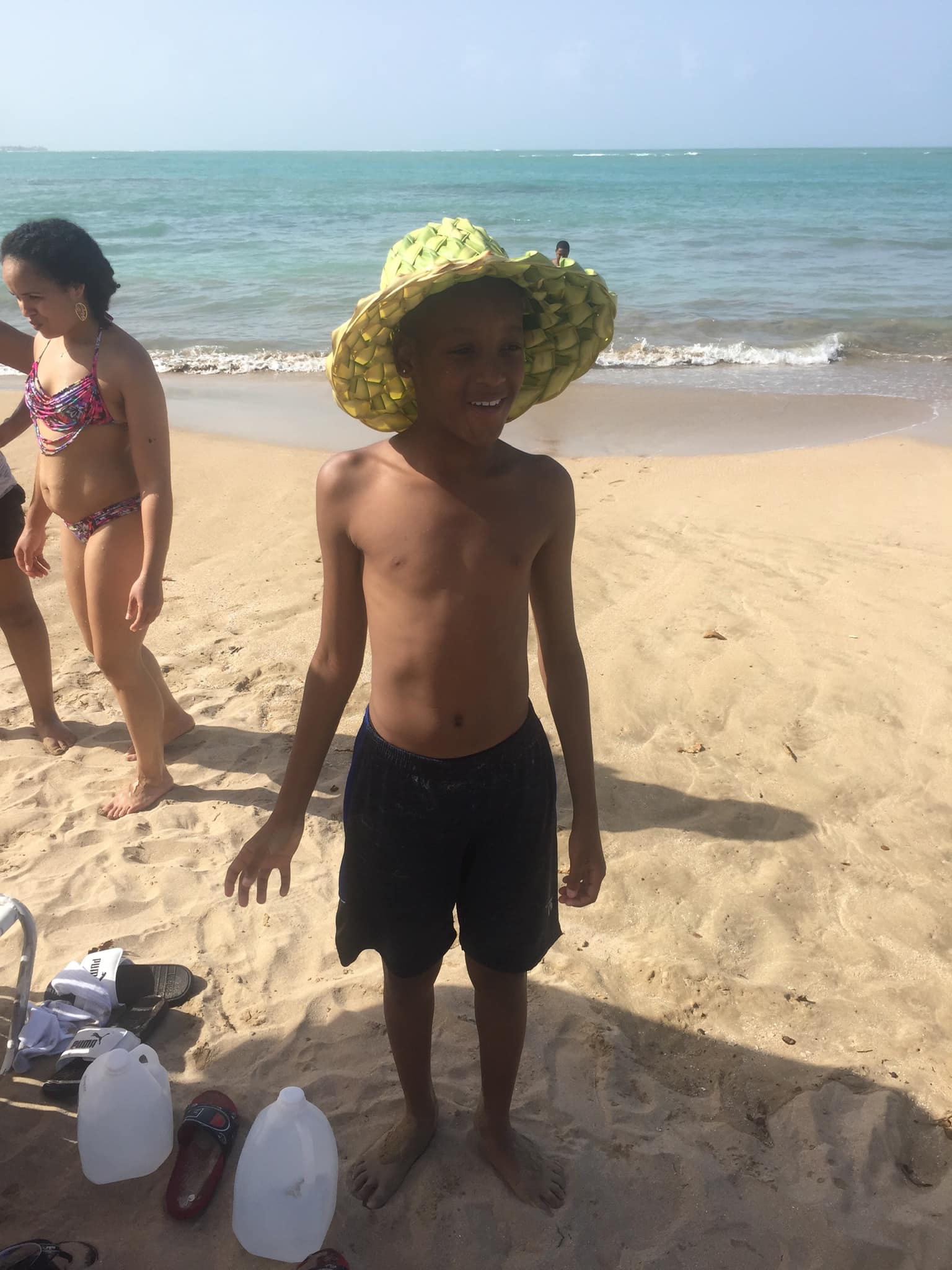 The younger boy was struck in the leg and transported to Comer Children's Hospital in critical condition, police said.
McNeal suffered a gunshot wound to the head and was taken to Provident Hospital, police said. He was transferred to Comer.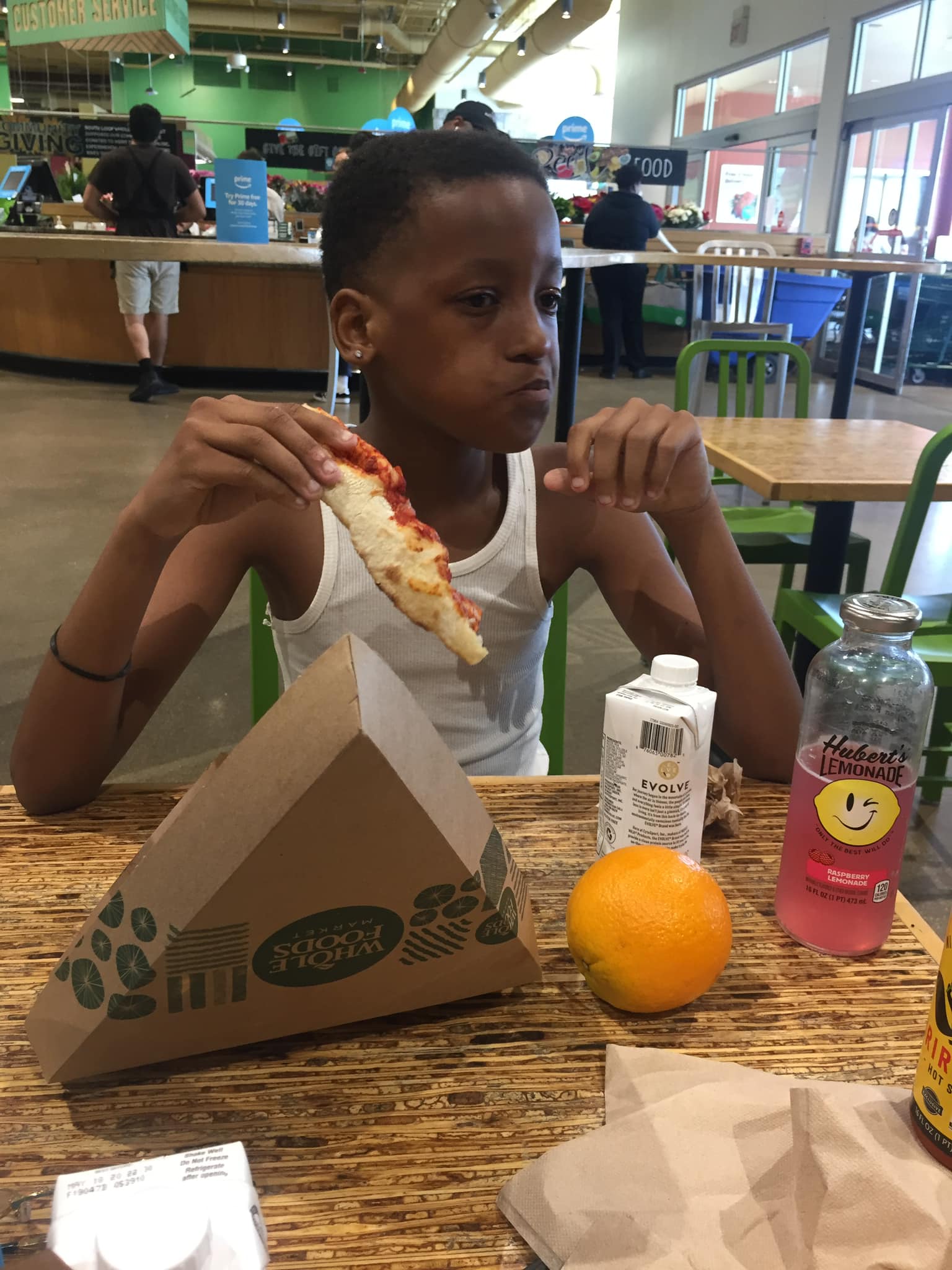 McNeal was part of the nonprofit youth group Good Kids Mad City, according to the group's executive director Carlil Pittman.
"Lately I had the opportunity to spend a lot of time with Kentrell," Pittman wrote on Twitter. 
 is why it's so important to have creative spaces and outlets for young people to be able to go to because there's nothing on the streets of Chicago for them already. RIP."