Leonna Hale: Pregnant Woman Shot Five Times In Kansas City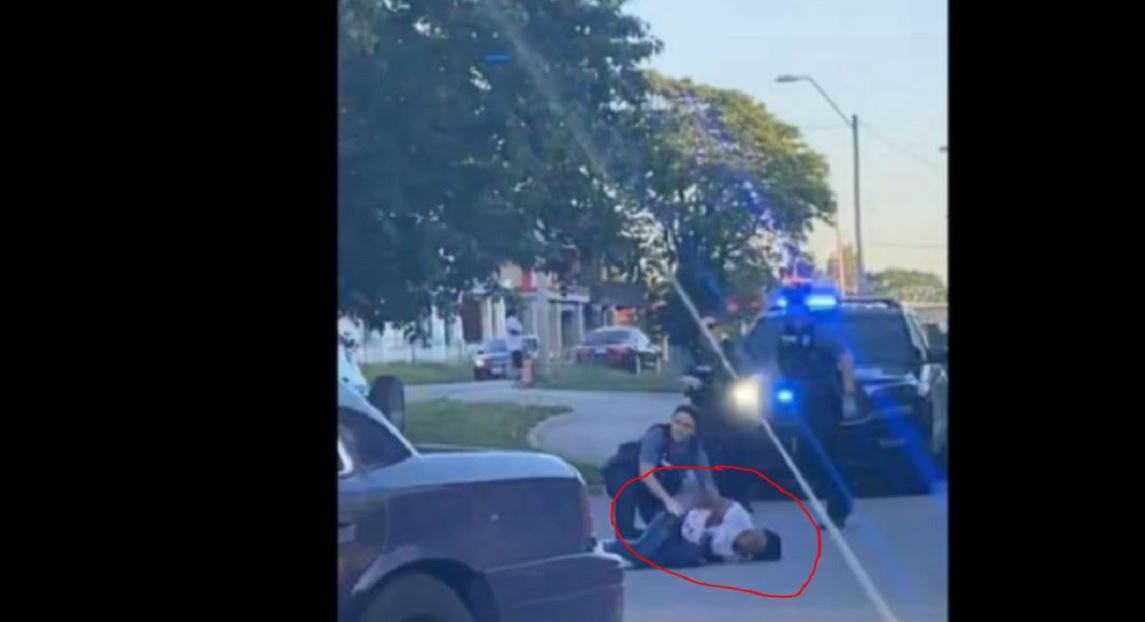 A Pregnant woman identified as Leonna Hale has been shot five times by the police in Kansas City. She was shot while trying to run away according to the report.
The injured woman, a Black woman, was accused of committing a carjacking with the help of a male accomplice. Leonna Hale, 26, was recognized by KCTV. She is still alive, although she sustained major injuries and was transferred to a hospital, where her condition is stable.
"They shot her! Oh my God, they shot her!", ShéDanja, a witness on Facebook, sobbed in the tape she recorded after the officer-involved shooting in Kansas City on Friday night.
ShéDanja later took down the video, "Y'all I had to take the video down It's traumatizing the family and myself over and over" She said, "I appreciate those who reached out and I still will be sharing but right now I just gotta cool the energy."
On Friday, officers from the Kansas City Police Department (KCPD) met the two suspects in the parking lot of a Family Dollar store, according to the Missouri State Highway Patrol (MSHP). The male suspect is said to have leapt out of the car and fled, while Ms Hale remained and raised her hands.
"She did not pull out a weapon on them," Shedanja told the Star. "She did not even have a stick in her hand."
Leona Hale was repeatedly ordered to get down on the ground by the officers, according to Shedanja, but she refused since she was pregnant.
Ms Hale informed police that there was a gun in the car when they were arguing. She eventually began backing up toward a fence, and police officers with firearms drawn allegedly approached her.
The woman finally turned and attempted to flee, clearly panicked. Shedanja claimed that the police shot her after only three steps.
"One, two, three, four, five," the witness said, counting the gunshots. "I remember it because it didn't stop."
The woman is seen lying on the ground with her hands behind her back and blood on her clothing in a video Shedanja shared with the Star.
"They got her handcuffed," Shedanja said. "Why they shot her, y'all?"
The Missouri State Highway Patrol is investigating the incident, according to police.