Meet Adeoye Fawaz, Winner of 'Chess In Slum'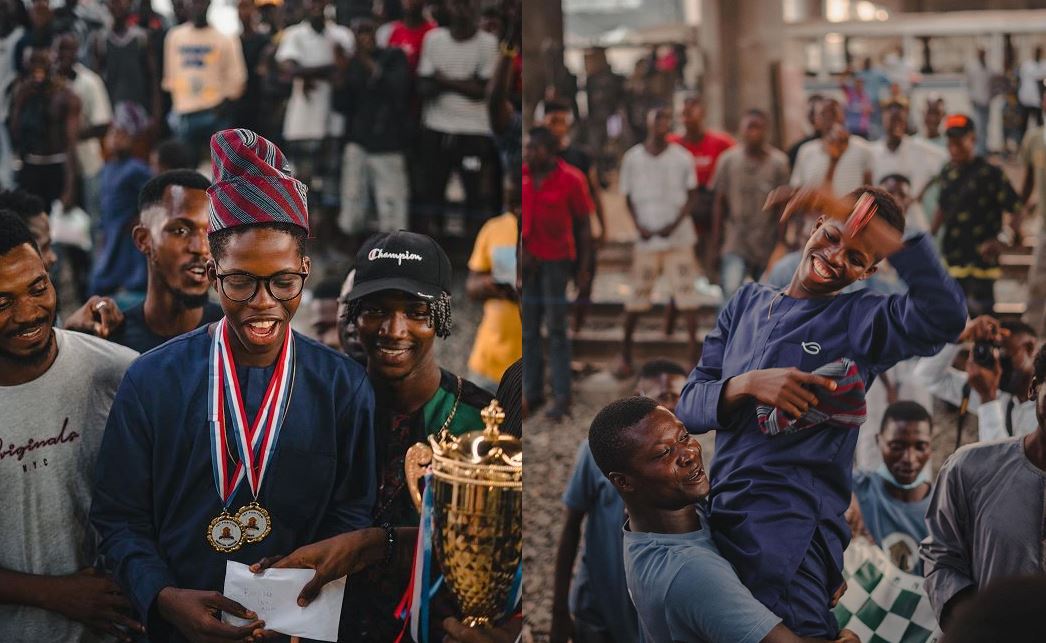 Adeoye Fawaz takes first place in the 'Chess In Slum' Chess and Mental Maths Competition.
Adeoye Fawaz is an 18-year-old young guy who already knows how to drive a bus and lives under the Oshodi Bridge in Lagos, Nigeria, but who also has a long history for his most recent success, which has gone viral on social media: winning a chess championship.
Despite the challenges he has as a result of his financial situation, Fawaz defeated 50 other young people in a competition organized by activist and chess player Tunde Onakoya and his organization, Chess in Slums Africa, which aims to encourage people to participate in this global mental sport.
One man's great notion to change something sparked the Chess in Slum program. Tunde Onakoya was part of a group of children at the Oshodi under-bridge who couldn't see life beyond what the bridge had to offer, which was largely criminality, begging for alms, and other vices that should not befall young children.