Naomi Osaka Cries after Heckled At Indian Wells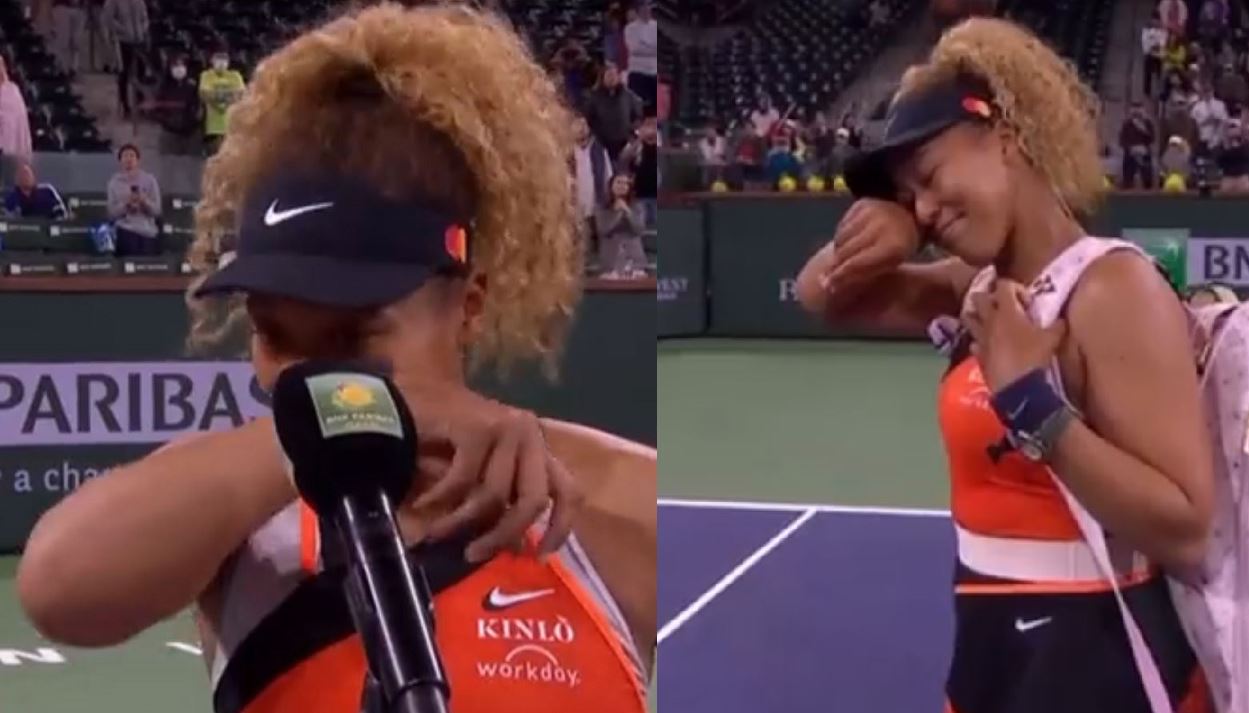 Naomi Osaka, the Japanese tennis champion, began crying after pausing play in the middle of her match to address a heckler in the Indian Wells audience.
This happened during her straight-set defeat to Veronika Kudermetova.
A woman cried out to Osaka early in the opening set, with Kudermetova serving at 1-0, rattling the 24-year-old.
Osaka lost her next service game, falling 3-0 behind in the match, before approaching umpire Paula Vieira Souza and asking if she might "take" the microphone to address the audience.
At the end of the match, Osaka spoke to WTA match referee Clare Wood, wiping away tears.
Osaka addressed the crowd after the match, breaking down in tears as she did so.
"I just wanted to say 'Thank You." She said. "I've gotten heckled before but heckled here, I watched a video of Venus and Serena getting heckled here. If you haven't watched it, you should watch it."
She was knocked out of the tournament after losing to the Russian 0-6 4-6.