Nike snkrs app not working: Users complain of downtime error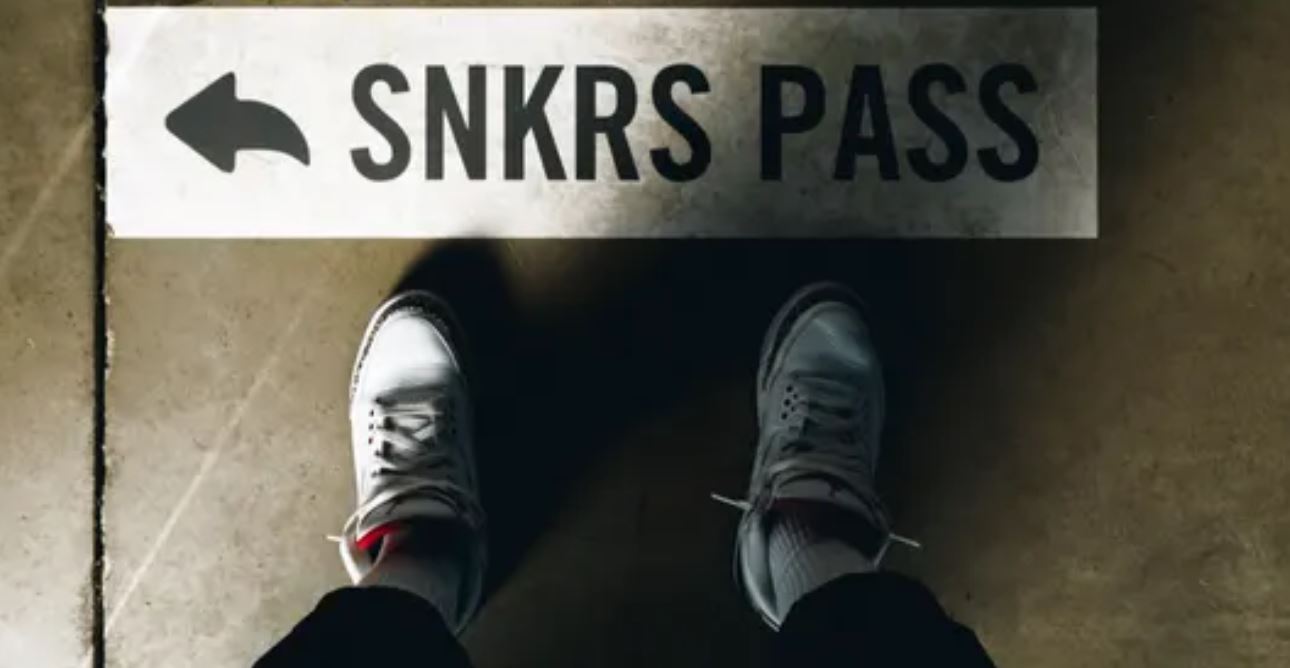 The SNKRS App gives you insider access to Nike's latest launches, hottest events, and exclusive releases. There is however a downtime at this time according to users on social media.
"I need the justice department to open an investigation on Nike and the SNKRS app." One said.
Another said; "That SNKRS app is a fuccin joke and rigged. Force log me out and won't let me sign in when Jordan 1 (Chicago) drops."
One also said; "Why the SNKRS app acting like they ain't been had my address on file for years??".
One added; "Yo did anyone else ,#SNKRS app shut down? I couldn't even join the draw. @Nike come on man. I officially lost hope. The worst!!! Taking L's for every drop?".
The reason of the downtime is unknown at this time and there have been no report from Nike.
How Are Shoes Released on the Nike SNKRS App?
When it comes to shoes that will be available through the Nike SNKRS app, there are several options. The first is a general first come, first served method known as a FLOW release.
These pairs are typically less hyped, available in much greater quantities, and are not expected to sell out immediately. You can get pairs from this method by simply adding them to your cart and entering your payment information; it shouldn't be too difficult.
The LEO method, a two-minute raffle system, comes next. The pair will drop at a predetermined time (usually 8AM GMT), and users will have only 2 minutes to sign up with their personal information and payment method.
After this time, the entries will be closed, and Nike will choose winners at random. Their payment methods will be charged, and they will have successfully obtained the aforementioned sneakers. Medium-hyped sneakers are typically released in this manner to ensure that everyone has an equal chance of obtaining them.
Last but not least, the DAN raffle system provides users with a 15-minute window to enter the raffle. The fundamentals of this system are identical to the 2 minute raffle; it simply allows users more time to enter.
This type of release is reserved for hot sneakers like Off-White or Travis Scott collaborations. Again, winners are chosen at random, and you must enter your address and payment information prior to entering.
All of these raffle systems are designed to discourage resellers from using bots to cop multiple pairs. Of course, there are workarounds, and resellers will always be one step ahead of the competition. It's worth noting, however, that this system is much more difficult to game, so sneakerheads have a much better chance of getting their hands on a pair.
How Do You Enter Draws on SNKRS?
Entering a draw through Nike SNKRS is a simple process. Make a habit of checking the app for the specific pair you're looking for. If it appears on the app in the days or weeks leading up to launch, you can click the "Notify Me" button to receive release reminders. You'll then get a push notification when the raffle goes live (usually 8AM GMT).
Simply choose your shoe size from the menu and your payment method to enter. Next, click the "Enter Draw" button and cross your fingers – you'll find out soon whether you took the L or hit the jackpot with a W!.
What Is the SNKRS Pass?
The Nike SNKRS Pass is a one-of-a-kind method by which the Swoosh brand conducts in-store releases. Physical releases in stores have long been a problem for Nike, as long lines and irate resellers are difficult to deal with, and not everyone leaves with what they expected.
Instead of FCFS releases, Nike now allows customers to reserve a pair in-store using the SNKRS Pass system. To participate, you must be within a certain distance of the specific Nike flagship store, and it works much like a raffle, with you selecting your size and then waiting for confirmation.
If you win, you must go to the Nike store in question that day to pick up and pay for your shoes. This is the only way that hyped sneakers are now released through Nike stores, and these releases take place in major cities around the world.